Anti-glare or anti-reflective lens coatings and blue cut lenses are helpful for reducing two of the most common causes of eyestrain. Depending on when you wear glasses, you may prefer lenses that reduce the amount of reflected light that reaches your eyes or lenses that have coatings or substrates that filter out a significant amount of blue light. Here are three essential distinctions between anti-glare lenses and anti-blue light glasses.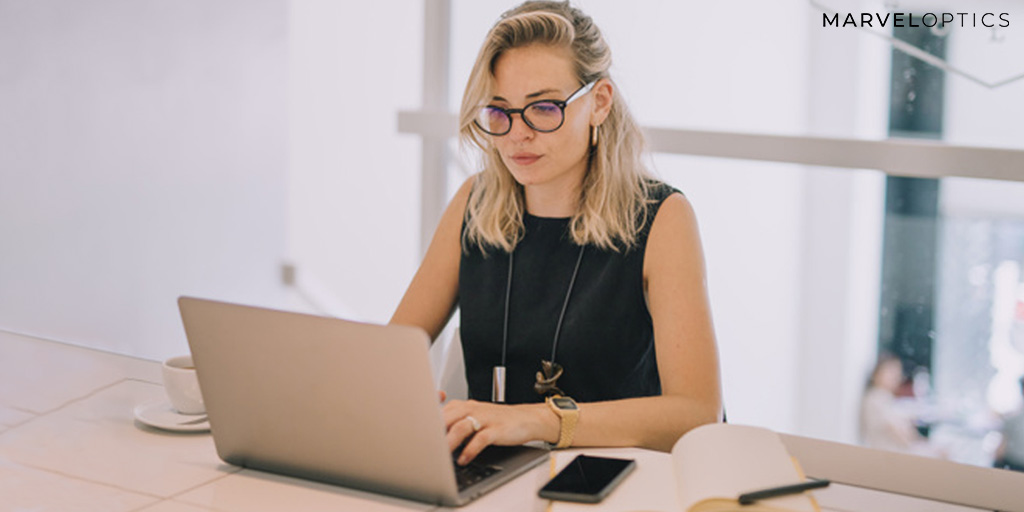 1. Anti-Glare or Anti-Reflective Lenses Improve Clarity
Anti-reflective lens coating is intended to prevent back-glare, which occurs when light strikes the back of glasses lenses and is reflected into your eyes. Anti-glare lenses work by equalizing the intensity of light that is reflected from the inner and outer surfaces of the film by producing destructive interference. This hard, thin film has a thickness of about a quarter of the wavelength of light and an index of refraction between air and glass.
Lens coatings that are designed to reduce glare or reflection permit the full spectrum of visible light to pass through, including blue light. Lenses with this type of coating are designed primarily to improve clarity of vision that could otherwise be diminished by glare, which is most useful for reducing eye strain and enhancing vision. Glasses with anti-reflective lens coatings may be ideal for several activities, from screen use to night driving.

2. Blue-Cut Lenses Block Blue Light
Blue-cut lenses are designed to absorb anywhere from 10% to over 90% of blue light. Blue light is visible light with high energy in the range of 380 nanometers to 495 nanometers. This type of lens is designed to allow some blue light to pass through to prevent color distortion. The amount of color distortion may increase with lenses that are designed to block more than 50% or 60% of blue light from passing through to your eyes.
Anti-blue light glasses can immediately reduce symptoms of digital eye strain, especially when working at night. Over time, wearing blue blockers while working on digital devices may help to normalize your circadian rhythm and risk of macular degeneration.

3. Lenses May Be Coated or Infused
Anti-reflective lenses almost always have a hard coating on both sides of the lens. This coating is most necessary for lens materials that have a high index of refraction, as these lenses reflect more light than plastic lenses.
Blue cut lenses may feature layered substrates or blue light blocking coatings, depending on the brand. Some blue-light-blocking lenses are infused with melanin, which filters out up to 98% of blue light. Progressive glasses made with this substance, which naturally occurs in the skin, may have a brownish-yellow tint.
Depending on whether optic clarity or color accuracy is the deciding factor, you may prefer to order glasses with either anti-glare or blue-cut lenses. Choose lenses with an anti-reflective coating if you want to see more clearly and reduce eye strain. If blocking more of the blue light that emanates from backlit digital devices is your top priority, anti-blue light glasses are the best choice.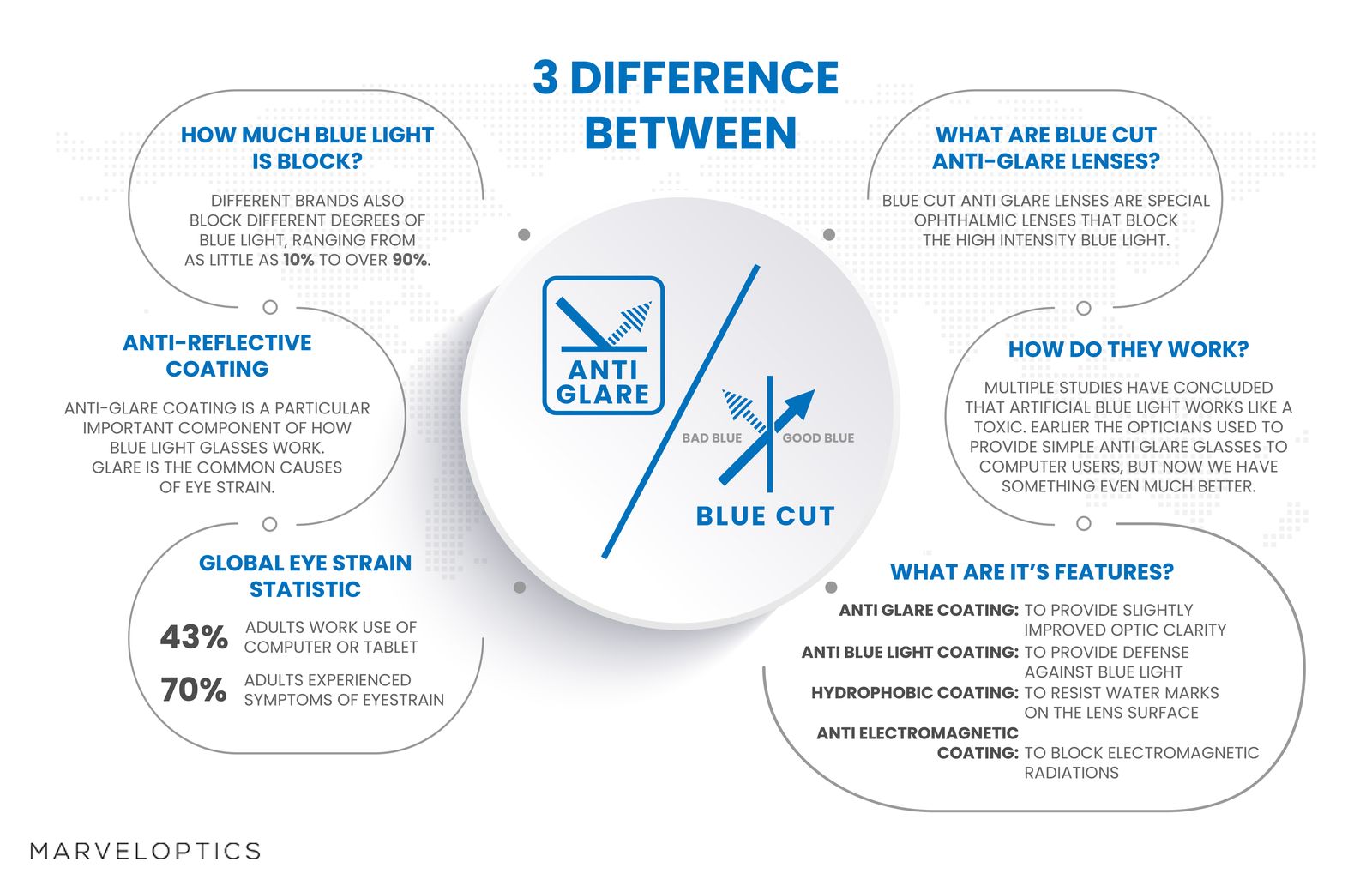 3 Differences Between Anti-Glare and Blue Cut Lenses FAQs
Is It Easy To Find Prescription Blue Light Glasses?
You can easily find the right prescription blue light glasses to fit your needs. Check out the selection available at Marvel Optics, find a style that you love, and place your order. You'll soon be ready to shield your eyes from harmful blue UV rays.
What Does Anti-Glare Treatment Do?
Anti glare glasses are meant to reduce the amount of glare that a person experiences while wearing his or her glasses. This can be beneficial to anyone who spends a lot of time outdoors or in bright environments, as the glare can cause problems with being able to see clearly.
What Is Polarization?
Slightly different than traditional anti glare glasses, polarization is a treatment that can help with a different type of glare. When light hits surfaces like glass or water, it creates an intense reflection that can cause vision troubles. Polarization cuts through this glare and improves your ability to see in bright environments.
Does Anti-Glare Block Blue Light?
Unfortunately, glasses with anti-glare lenses are not typically crafted to block blue light. If you're looking for eyewear that will help you with this particular problem, you should look into your options with blue light filter glasses. Glasses designed to block blue light will help whenever you're using digital devices.
Can Anti-Glare Coating Increase Scratches?
In some cases, anti glare glasses using specific treatments have been known to increase the risk of scratches. The best way to avoid this is follow the right safety precautions. Always keep your glasses in a case and be sure to wipe it free of dust and debris using an appropriate cloth. Be gentle with your eyewear and your glasses are bound to last you a long while.

Top 10 Blue Light Blocking Glasses
Hudson SL-4-6 frames are rectangular full metal rim frames. Hudson Optical makes glasses that are compatible with blue light blocking lenses. An option for side shields makes these frames ideal for environments requiring protection from eye safety hazards and blue light.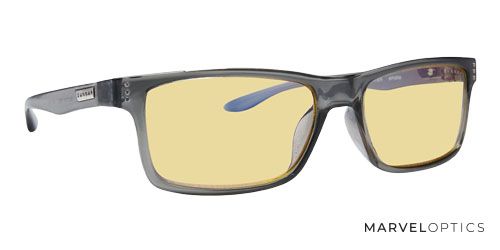 The eyewear brand Gunnar specializes in computer and gaming glasses that block blue light. These conservative yet modern frames can accentuate the wearer's eyes on camera during virtual classes. Amber-tinted lenses enhance contrast and comfort as you make lesson plans, teach and grade.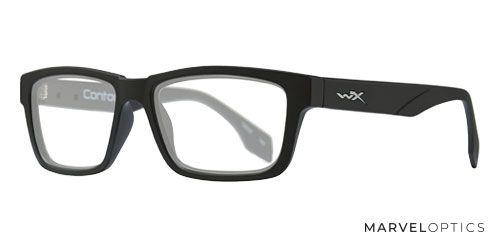 Wiley X Contour glasses are unisex wingtip-inspired statement frames. Rectangular lenses provide a wide field of vision and blue light protection. Choose from several frame colors with clear or tinted prescription or plano lenses.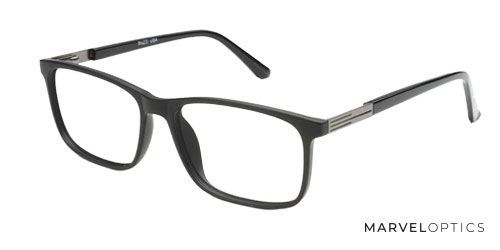 A pair of affordable square full rim frames by M-Line come in a medium frame size. These blue light blocking glasses can accommodate single vision, bifocal, no-line progressive or plano lenses.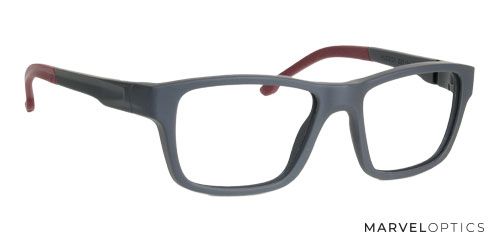 These budget-oriented Hudson Optical frames are perfect for wearing while working on screens. Teachers can appreciate the stylish design of these square frames, which maintain a wide field of vision.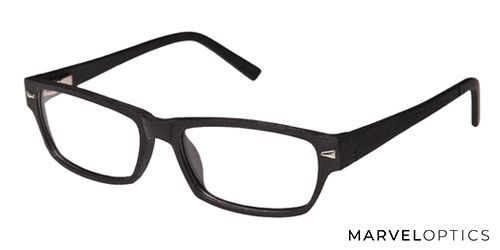 Protecting your eyes fully means taking a few factors into consideration. While having lenses designed to block blue light is helpful when you're at your desk, you may also work in an environment where there are other risks to think about. The ArmourX 7000 has been crafted to withstand sudden impacts, ensuring your eyewear won't shatter from an unexpected collision. These glasses have been designated both CSA Z94.3 and ANSIZ87.1 safety ratings, making the glasses a great fit for those in high-risk environments.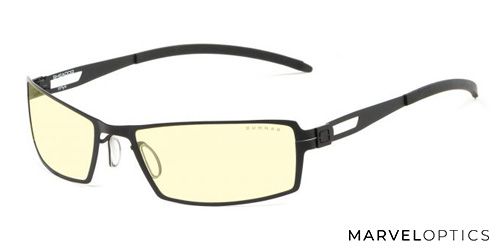 If style is a concern of yours when selecting blue light blocking glasses, the Sheadog by Gunnar might be a great fit. The one-piece front construction helps to offer proper weight balance, making the glasses both comfortable and lightweight. The lenses are crafted to block 100% UV light and specifically the harmful blue light of the spectrum. The anti-reflective lens coating is applied to both the front and back of the lens, limiting glare bouncing off of devices or other reflective surfaces. The lenses are made from silicone, reducing the odds of scratches blemishing the material.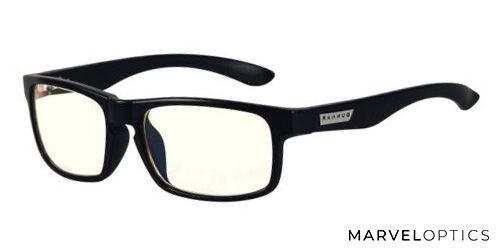 Comfort is key for many people who need to wear glasses for long stretches of time. This means you want to make sure the new prescription computer glasses you invest in are made to fit well. The Gunnar Enigma is made with a curved nose rest, which helps to evenly distribute the weight of the glasses and reduce the odds of pressure points being pressed on. The frames are made from engineering-grade polymers to make for a durable finished product. Plus, the glasses feature wide-format lenses, which create a high-resolution view of whatever it is you are looking at.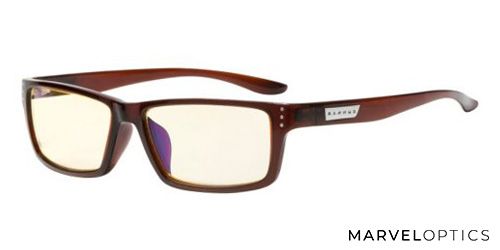 Gunnar has been a top contender when it comes to designing quality glasses made to block the harmful light that comes off of digital devices. The Riot continues this tradition, with the same wide-format lenses and amazing clarity that the brand has come to be known for. The nylon frame of the Riot is incredibly durable and made with high-quality nylon polymers. The lenses are treated to both reduce the amount of UV light that gets to your eyes and protect the lens material from being scratched should the glasses fall or be rubbed against an abrasive surface.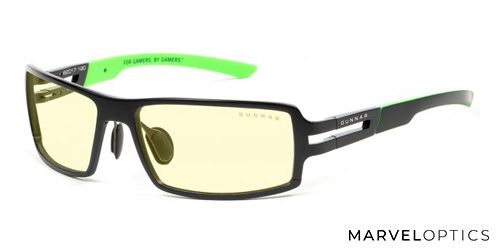 When you're wearing your glasses for eight or nine hours each day, you want to make sure that you don't notice their presence on your face. The Gunnar Razer RPG features nose pads made out of a soft thermoplastic. This adjustable silicone makes the fit incredibly comfortable. Additionally, the Razer RPG is made with a material that gives it a lightweight feel. The wide-format lenses and anti-reflective coating make the glasses some of the toughest and most effective available. Whether used at home or around the office, this is definitely a solid option to explore for your needs.

Articles Related to Blue Light Glasses
Categories Related to Prescription Blue Light Glasses