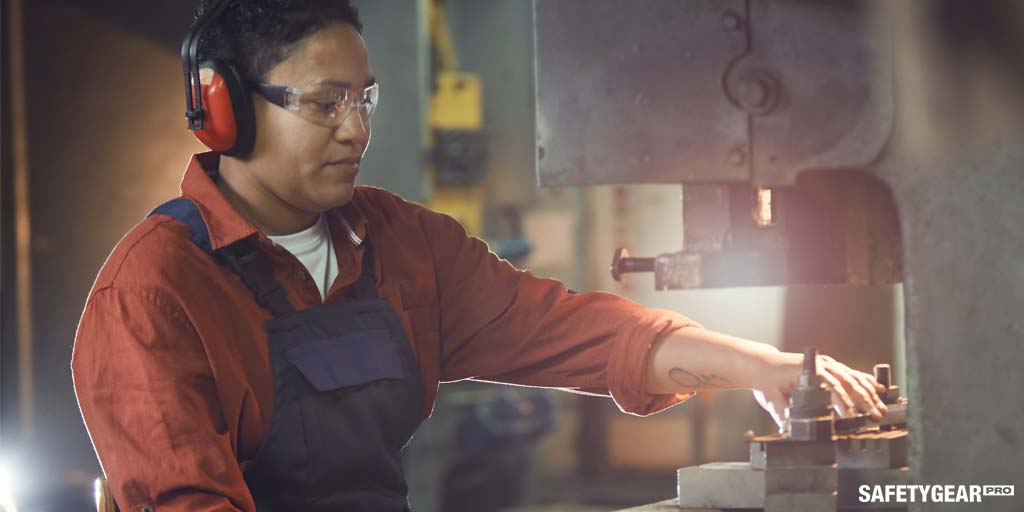 Wearing the best prescription safety glasses is essential for folks that work in industrial environments. Protective eyewear shields your eyes from dust, chemicals, wind, and even hidden particles. Finding ANSI prescription safety glasses online does not have to be hard. As an industry leader in protective glasses, MarvelOptics.com features a wide selection of these spectacles for wearers with valid safety glasses prescriptions.
Here are some of the benefits of buying these protective spectacles with your safety glasses prescription:
These spectacles protect your eyes from flying debris, dirt, and other particles when working in hazardous environments.
Marvel Optics carries a choice selection of protective eyewear at cost-affordable prices. Your safety glasses prescription must be current to buy these brands at their online store.
Protection glasses ensure optical safety and feature wraparound designs for added comfort and fit.
RX safety glasses meet stringent criteria and requirements before going to market. This includes ANSI certification, which is the main governing body for safety goggles, glasses, and related accessories.
From radiation and lasers to recreation and adventure, having a safety glasses prescription gives you access to the best protective eyewear in the industry. Let's take a look at five of the best prescription safety glasses so far this year.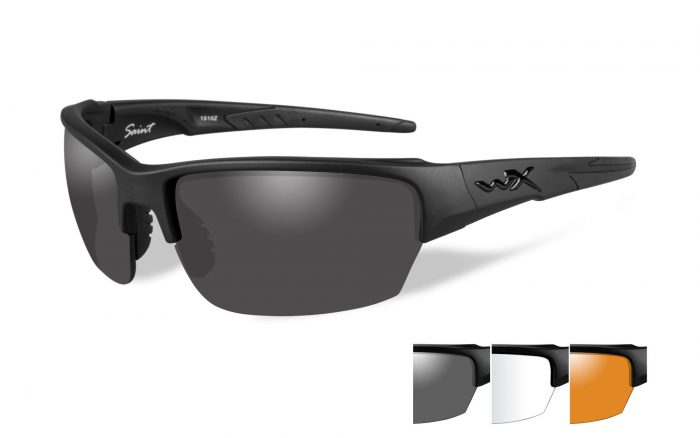 WileyX Saint sunglasses are incredibly comfortable and versatile. These safety spectacles offer 100% UV protection with high ANSI ratings for high-impact projectiles. With its superb field of vision, these glasses protect your eyesight while cycling, hiking, or enjoying the summer sun with family and friends. WileyX Saint sunglasses are designed for men that love sports and active lifestyles. Here are some essentials of this popular safety eyewear:
ANSI Z87.1 ballistic certification and changeable features that adapt to weather conditions (except for RX lenses).
Ideal for diamond, round, and square face shapes.
These sunglasses come with rubber nose pads, rubber temples, and are lightweight and mobile.
Plastic frame materials, wrap-around frame-shape, and half-rim designs.
Shatterproof high-quality polycarbonate lenses, 100% UVA/UVB protection with distortion-free clarity.
Your purchase from MarvelOptics.com comes with a protective storage case, microfiber cleaning cloth, nose piece, leash cord, and instruction card.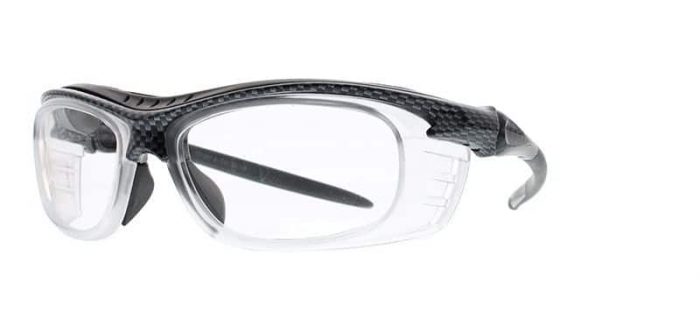 Financial by Global Vision also makes the list with its ANSI Z87 rated safety glasses. This safety eyewear is a best-seller and features sleek designs with a lightweight feel. Its impact-protection accentuates the full-rim look while the lenses withstand the harshest of environmental and industrial conditions. These sporty, futuristic-style spectacles have passed stringent requirements for durability and optical protection.
These safety glasses are available for prescription or non-prescription lenses. The full-rim shield design also protects your peripheral vision with arms that are as durable as they are flexible. With its lightweight feel and comfortable fit, these are the glasses you need for all types of outdoor events and sporting functions.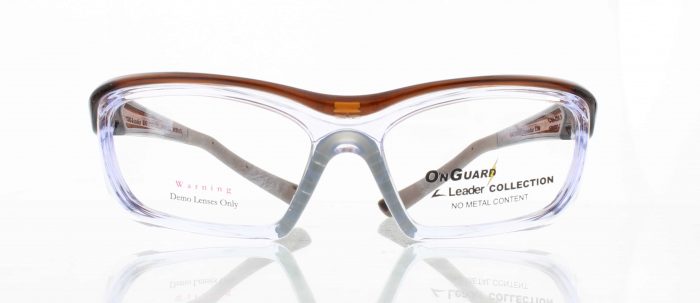 ONGUARD OG220S safety goggles shield your eyes from debris and dust from all directions. With its signature wrap-around design, you get optimal comfort and optical protection for all types of events. Enjoy the full-rim designs and plastic frames of these ANSI Z87.1 safety spectacles.  Perfect for high-RX prescriptions, the glasses are ideal for men with oval, round faces.
Safety glasses are essential if you work in hazardous environments. However, they can also be worn for everyday outdoor use to protect your vision from hidden particles and elements. Stay on guard with these highly-rated googles that enhance and protect your eyesight simultaneously.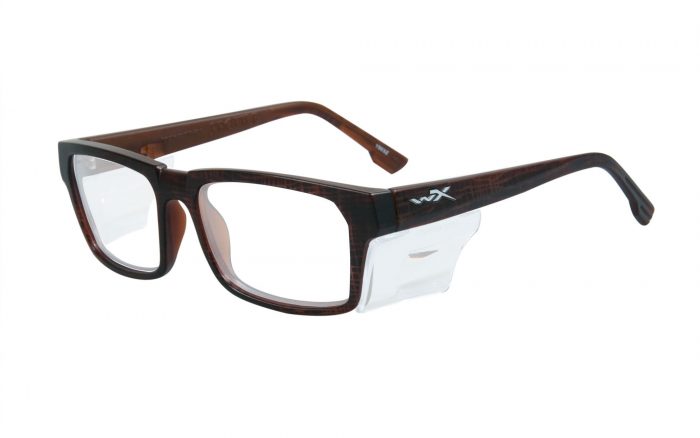 WileyX Profile safety glasses feature full-rim rectangle frame shapes. These trendy glasses are ideal for high-RX prescriptions and showcase comfortable side shields for added protection. The frames are made from nylon, which is lightweight and shatter-resistant. It also features hypoallergenic properties with removable shield guards that offer excellent lateral protection.
Whether for industrial work or outdoor sports activities, WileyX Profile safety glasses are classy, fashionable, and designed to last for years to come. Here are some of the benefits of buying this safety eyewear at Marvel Optics:
You get a fold-over case that easily folds for storage. Perfect when outdoors or on the go.
These glasses come with a micro-fiber cleaning cloth for easy maintenance.
The removable WorkSight Side Shields offer great peripheral protection and can be removed or added as needed.
You also get a small storage pouch with drawstring for the Side Shields.
Suitable safety eyewear for men and women that love DIY projects, racquetball, gaming, reading, and daily computer or devices work.
Lens types available: single vision, bifocal, progressive (no line), and non-prescription/RX lenses.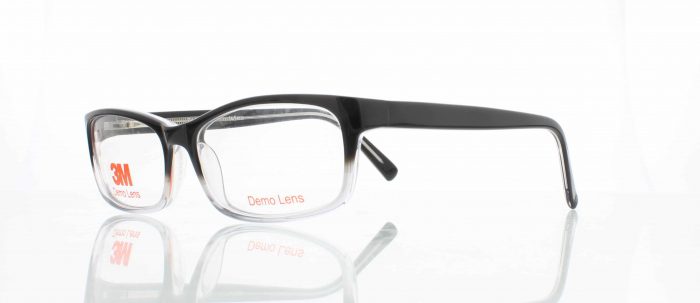 D490 SAFETY GLASSES are OSHA approved, and ANSI Z87 certified. They are available for both prescription/RX and non-prescription lenses. This protective eyewear is durable and sturdy but not bulky in design. They protect your eyes and keep you looking great and feeling comfortable all day long.
These safety spectacles are ideal for all types of outdoor activities and industrial applications. With excellent vision protection and full-rim designs, the glasses are a top-seller at MarvelOptics.com. Made by world-renowned optical leader 3M, D490 SAFETY GLASSES are designed for men that love sports and lead active lifestyles. If you have a high-RX valid prescription, this safety eyewear will meet all your vision protection needs within time and budget.