Sitting for long hours in front of a computer can have long-term effects on your health and sense of wellness. While it is true that people are staring at screens more than ever before between their phones, laptops, and tablets, studies suggest that a certain light put off by these devices can have a negative impact on the eyes. This has led to the rise of prescription computer glasses. Wearing glasses that are crafted to block harmful blue light from hitting your eyes can be useful to preserve the integrity of your vision.
Narrowing down your choices can be useful when it comes to finding the best option for your needs. Give yourself a moment to explore these top choices for computer glasses. A little bit of research will help you figure out which brands are the best at providing you with the complete protection you require.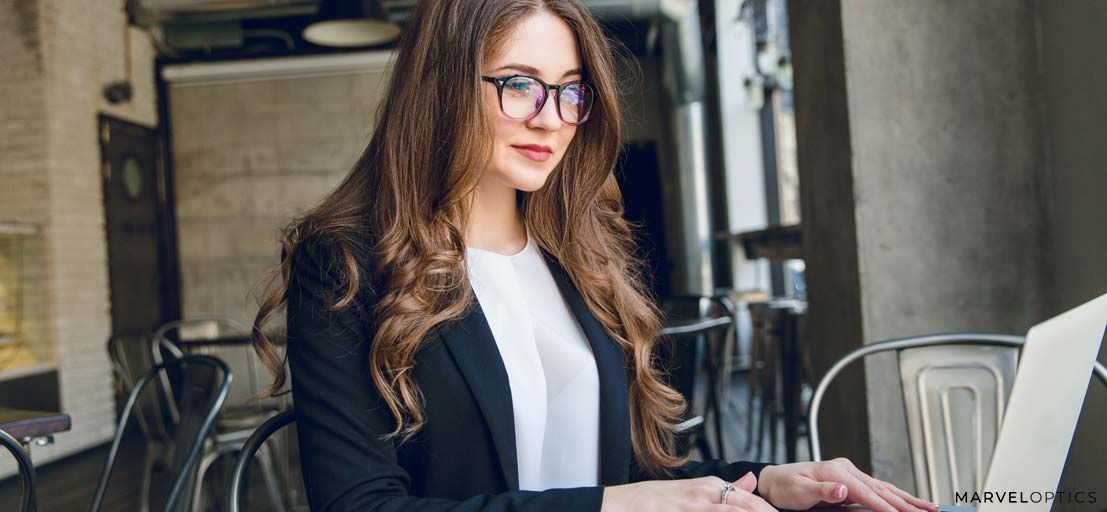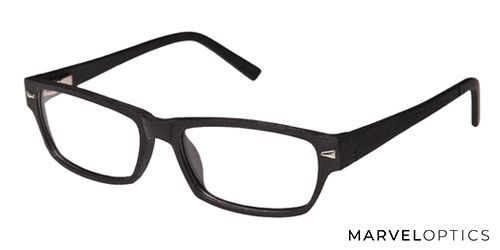 Protecting your eyes fully means taking a few factors into consideration. While having lenses designed to block blue light is helpful when you're at your desk, you may also work in an environment where there are other risks to think about. The ArmourX 7000 has been crafted to withstand sudden impacts, ensuring your eyewear won't shatter from an unexpected collision. These glasses have been designated both CSA Z94.3 and ANSIZ87.1 safety ratings, making the glasses a great fit for those in high-risk environments.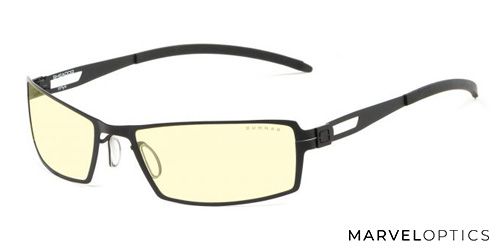 If style is a concern of yours when selecting blue light blocking glasses, the Sheadog by Gunnar might be a great fit. The one-piece front construction helps to offer proper weight balance, making the glasses both comfortable and lightweight. The lenses are crafted to block 100% UV light and specifically the harmful blue light of the spectrum. The anti-reflective lens coating is applied to both the front and back of the lens, limiting glare bouncing off of devices or other reflective surfaces. The lenses are made from silicone, reducing the odds of scratches blemishing the material.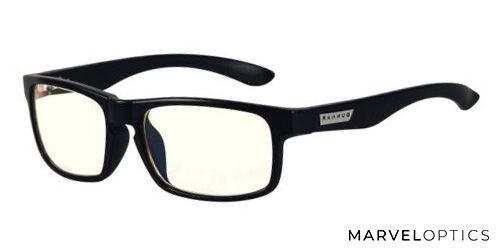 Comfort is key for many people who need to wear glasses for long stretches of time. This means you want to make sure the new prescription computer glasses you invest in are made to fit well. The Gunnar Enigma is made with a curved nose rest, which helps to evenly distribute the weight of the glasses and reduce the odds of pressure points being pressed on. The frames are made from engineering-grade polymers to make for a durable finished product. Plus, the glasses feature wide-format lenses, which create a high-resolution view of whatever it is you are looking at.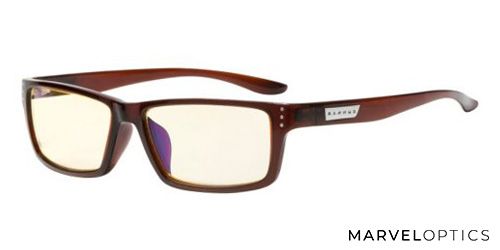 Gunnar has been a top contender when it comes to designing quality glasses made to block the harmful light that comes off of digital devices. The Riot continues this tradition, with the same wide-format lenses and amazing clarity that the brand has come to be known for. The nylon frame of the Riot is incredibly durable and made with high-quality nylon polymers. The lenses are treated to both reduce the amount of UV light that gets to your eyes and protect the lens material from being scratched should the glasses fall or be rubbed against an abrasive surface.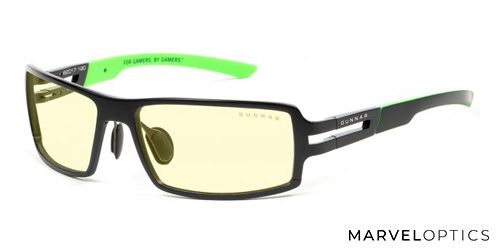 When you're wearing your glasses for eight or nine hours each day, you want to make sure that you don't notice their presence on your face. The Gunnar Razer RPG features nose pads made out of a soft thermoplastic. This adjustable silicone makes the fit incredibly comfortable. Additionally, the Razer RPG is made with a material that gives it a lightweight feel. The wide-format lenses and anti-reflective coating make the glasses some of the toughest and most effective available. Whether used at home or around the office, this is definitely a solid option to explore for your needs.

Protecting your eyes is important. If you're someone who is always looking at your phone or a computer screen, then you absolutely need to consider how the light from these devices might be harming your vision. Look into your options with prescription computer glasses to start protecting your sight. Shop through the extensive selection available at Marvel Optics and give yourself an idea of which model is right for your needs. With a little bit of exploring, you'll easily discover glasses that look stylish and provide you with ample protection throughout the day.