Your glasses are an extension of you, so why shouldn't you find eyewear that perfectly suits your life? It might be time for you to consider switching to polarized lenses. Unlike traditional glasses, polarized eyewear is treated with a special light-filtering coating that blocks horizontal light and only allows vertical light to enter the lens. This coating has several benefits for wearers. Let's take a look at five significant benefits of wearing polarized lenses to help you decide if it's time to make the switch to polarized eyewear.
1. Less Eyestrain
When the sun is bright and your eyes are uncovered, your body's first response is to squint to protect your eyes. While this may save your eyes in the short term, over time this can lead to facial muscle fatigue, headache and eyestrain. By filtering the amount of light that enters the retina, polarized glasses and sunglasses can reduce these negative impacts on your health.
2. Increased Clarity
Although you might think the extra filter layer on polarized sunglasses and glasses would make things too dim, the opposite is actually true. Polarized lenses enhance the world around you, delivering higher color contrast and allowing you to see in greater detail. You can also wear them to protect your eyes from glare while in the shade without much decrease in visibility.
3. More Protection
Your eyes are your lenses to the world. By reflecting much of the light you encounter, polarized lenses can reduce the effect of the sun's damaging UV rays on them. In the same way, they may also diminish your risk of developing eye conditions that often result from sun damage. Polarized lenses can allow you to have more fun in the sun without worrying about causing lasting damage to your vision.
4. Safer Driving
Daytime driving is often accompanied by glare from hoods, windshields, mirrors and headlights. This glare can make it exceptionally difficult to see important things on the road ahead, like other vehicles, pedestrians, animals and road debris. Polarized lenses filter the constant barrage of light to help you and others stay safe on the road.
5. Outdoor Advantage
Polarized glasses are ideal for anyone who enjoys spending time outdoors. Polarized lenses can improve your performance in many outdoor activities, like biking, walking, jogging and golfing. If you are a fishing enthusiast, you may benefit the greatest of all from this type of lens because it allows you to see directly into bodies of water that are clear enough by minimizing glare. Polarized glasses can also help you see more clearly in snowy conditions by blocking some of the sun that reflects off of the snow.
Marvel Optics offers a wide variety of eyewear options custom-made according to your prescription. Whatever your style is, we have the perfect pair to match. Browse our extensive selection of eyeglass frames and lenses here.

FAQs
1. What Are Polarized Lenses?
Polarized lenses are special-treated with a chemical that blocks horizontal light from passing through the lens by acting as a set of blinds for your eyes. The polarized lens innovation was created in the early 20th century by the creator of the Polaroid camera, Edwin H. Land.
2. What Do Polarized Lenses Do?
By only allowing vertical light to enter, polarized lenses protect the eye from strain and damage. This type of eyewear offers many benefits, most of which include increased comfort and quality of life for the wearer. Polarized glasses may contribute to overall eye health.
3. Who Should Wear Polarized Lenses?
Polarized lenses are great for people who enjoy spending their days outdoors, whether out in the snow, playing sports, fishing or boating. People who are sensitive to light, including those who have had cataract surgery, may benefit from the light-blocking abilities of a polarized pair of glasses. Polarized lenses are also great for anyone who spends part of their day driving.
4. Polarized vs. Non-Polarized Lenses: What Is the Difference?
Non-polarized lenses do not have a special coating that prevents glare, so wearers may experience more eye strain than experienced while wearing polarized glasses. There might be a slight price difference between the two glasses types, though the benefits of polarized eyewear may outweigh the cost.
5. Are Polarized Lenses Worth It?
Your need for and use of eyewear determines the value of polarized lenses to you. The benefits of polarized eyewear may be great enough for you to consider switching if you spend considerable time outdoors or on the road. If you are unsure about how much you will need the light-filtering advantages of polarized lenses, sit down and make a list of all the situations where you find yourself squinting to avoid the sun's glare. You may find that you will benefit from polarized eyewear more than you originally thought.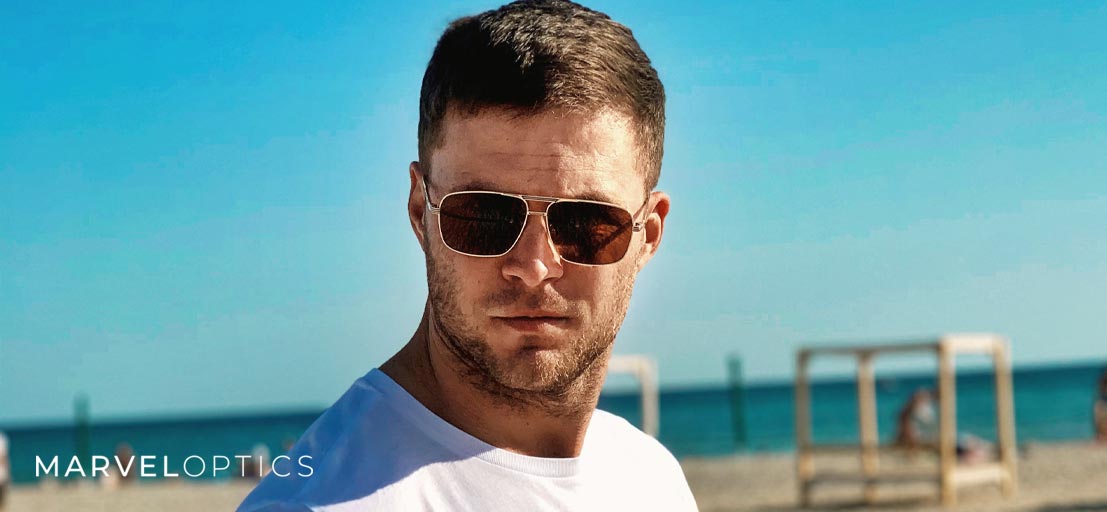 ---
Best Polarized Sunglasses
Bobster Ryval 2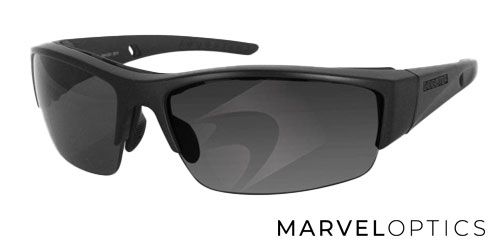 These sleek, modern frames have an adjustable nose piece and removable foam so you can achieve the perfect fit. The polarized lenses reduce glare and have an anti-fog coating to provide you with a clear field of vision in varying conditions. These high-performance sunglasses offer 100% protection from UV rays and feature impact resistance, too, so you can remain active and keep your eyes safe from harm. Bobster incorporates the latest technology into great-looking sunglasses for the ultimate in safety and style.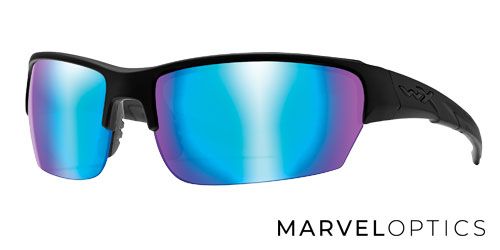 These stylish sunglasses look great and offer many benefits. Rated by the American National Standards Institute for impact protection, these polarized sunglasses are shatterproof, scratch-resistant and provide 100% UV protection. They give you clear vision in bright light so you can stay active in high-glare conditions. The comfortable, plastic wraparound frames showcase your style and protect your eyes for the best combination of fashion and function.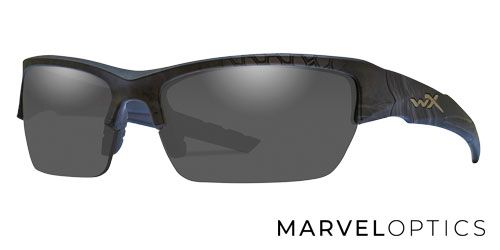 WileyX Valor polarized glasses feature lightweight, durable plastic frames that provide both comfort and protection. You can get a variety of lens types and switch them out to fit the current sun conditions. This option gives you the ultimate flexibility for many activities and adventures. Choose the frame color and pattern that fits your unique style. You will look great and get distortion-free clarity with UVA/UVB protection.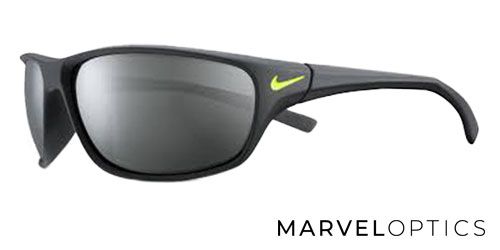 These sunglasses feature lightweight, sport-wrap frames with a slim fit profile. Maximum wide-angle coverage with polarized lenses for sharp visual acuity helps you perform at the top of your game. The lenses reduce glare and resist scratching, dust and fogging. UV protection safeguards your eyes from the dangers of the sun so that you can engage in outdoor pursuits safely. Nike upholds a quality standard for athletes and people with active lifestyles, so you get high-performance eyewear that is sleek, sporty and comfortable.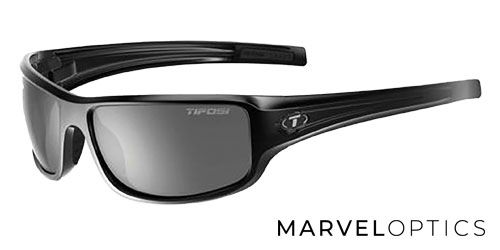 These lightweight, wraparound frames are ANSI rated for durable, long-lasting eye protection. Hydrophilic rubber nose pieces ensure a non-slip fit for your active endeavors. UV protection averts eye damage, and polarized lenses prevent color distortion and glare. Tifosi designs technologically advanced sunglasses to offer you the best eyewear for your activity.