Picking out the perfect glasses can be tricky. In order for you to feel totally satisfied with your investment, you want to take time to think over a few points. For example, you may find it is more beneficial to purchase a pair of polarized sunglasses instead of a standard pair. If you're not sure about what polarization is or why you might benefit from the treatment, now is a great time to learn more. Use this guide to familiarize yourself with some basic points surrounding the polarization option for sunglasses.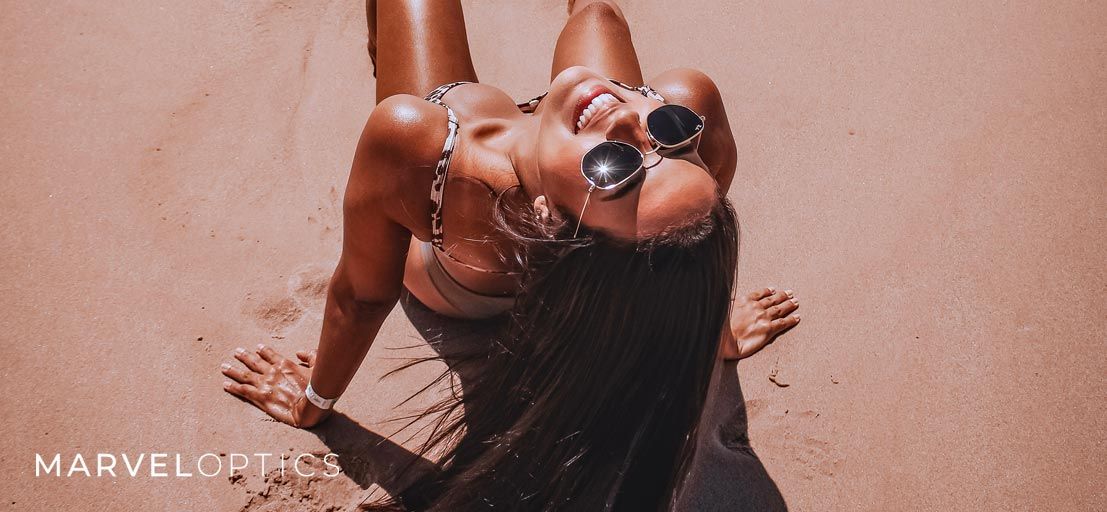 What Are Polarized Glasses?
Basically, polarization is a treatment that can be applied to the lenses of certain sunglasses. Usually, this will be a chemical film that is added to the lens, but there are other methods of polarizing lenses that have grown in popularity. The treatment impacts what is known as "horizontal light," or the light that causes glare due to reflective surfaces. By wearing a pair of prescription polarized sunglasses, you can reduce the impact that light has when it bounces off of water, snow, or glass. This is a great advantage for anyone who spends long hours outdoors.
Who Benefits Most From Polarized Glasses
As mentioned, people who spend a lot of time outdoors tend to see the biggest benefits from polarized eyewear options. However, there are plenty of people who will find this option to be an exceptional decision. When you're driving long hours on a highway during the day, you are at the mercy of the sun. Should the light reflect from another vehicle and into your eyes on the right angle, it can create some serious distortion and cause you to lose sight of the road. Polarized lenses reduce this glare, making the glasses a good pick for motorists.
Polarization and UV Light
It is important to mention that polarized prescription sunglasses do not have as much power to block UV rays as other options. While there is still ample protection from UV light, polarization is more focused on reflected light than it is direct light. If you're in need of glasses that provide the strongest protection from UV rays possible, you will be better off with a non-polarized option. However, anyone who deals with more horizontal light on a daily basis will find that polarized lenses make their experiences with glare much less irritating.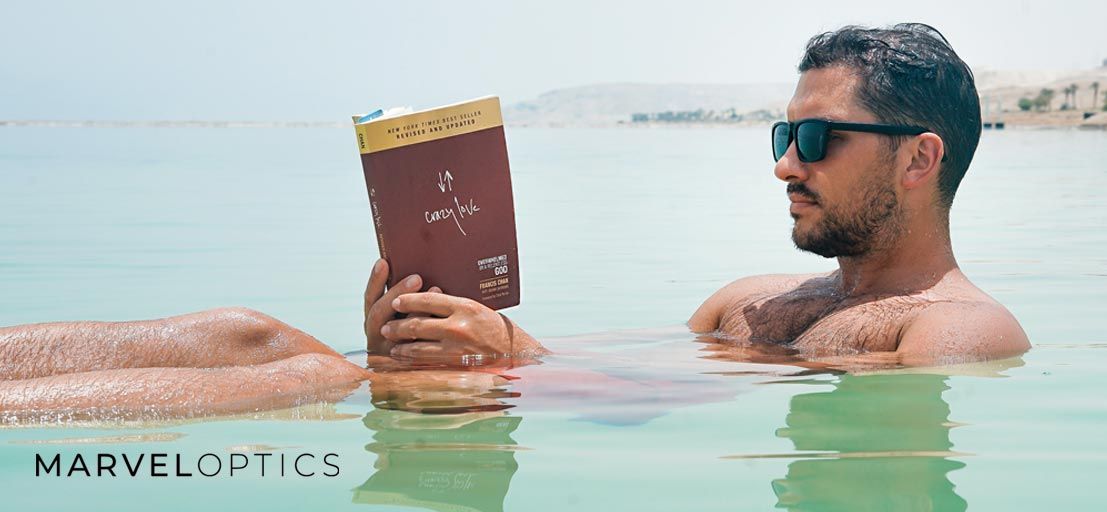 FAQs
How Can I Buy Polarized Sunglasses?
Purchasing polarized sunglasses is simple. All you need to do is take a moment to peruse your options at Marvel Optics. After getting a feel for the style you love most, place an order and you're on your way to receiving glasses that will improve your ability to see outside.
Do Polarized Sunglasses Block UV Rays?
Though there is UV protection offered by lenses that have been polarized, it will not be as strong as that provided by non-polarized lenses. Before investing in a pair of glasses, be sure to weigh out the pros and cons and determine what features you will benefit from most with your eyewear.
How Can I Pick Glasses That Look Good on Me?
Some experts advise selecting glasses based around the shape of the face. For example, a rounded jaw will look best in glasses that have angular edges. While this is not a rule that you absolutely must adhere to, it can give you a bit of guidance when picking out a pair for the first time.
Can Sunglasses Harm My Vision?
While some rumors suggest prescription sunglasses can harm a person's vision, this is not the case. When lenses are crafted to shield your eyes from light in a proper way, they can only help you. Avoid buying cheap glasses that offer no protection, as these are the options that might cause headaches and other irritations.
Can I Watch TV While Wearing Polarized Sunglasses?
Unfortunately, polarized lenses are not ideal for watching television. LCD screens are specifically impacted by the polarization treatment. If you attempt to view an LCD screen while wearing the glasses, you will likely only see a dull or black image. Attempting to watch the screen could also lead to eye strain and other annoyances.
There are a number of ways to go about picking the perfect glasses for your lifestyle. Take a moment to review whether or not polarized sunglasses are a good fit for your routine. Once you know what you'd like, visit Marvel Optics and order the perfect pair in no time.
Best Polarized Sunglasses
Bobster Ryval 2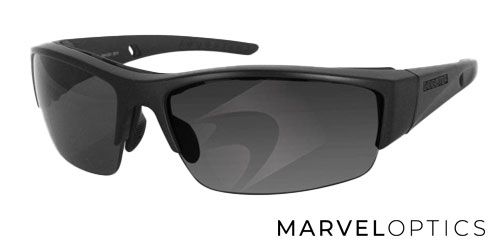 These sleek, modern frames have an adjustable nose piece and removable foam so you can achieve the perfect fit. The polarized lenses reduce glare and have an anti-fog coating to provide you with a clear field of vision in varying conditions. These high-performance sunglasses offer 100% protection from UV rays and feature impact resistance, too, so you can remain active and keep your eyes safe from harm. Bobster incorporates the latest technology into great-looking sunglasses for the ultimate in safety and style.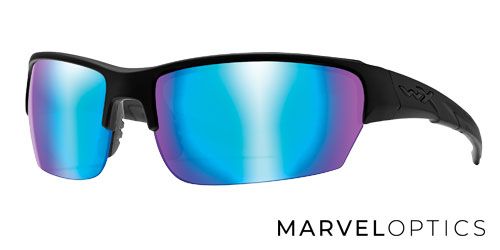 These stylish sunglasses look great and offer many benefits. Rated by the American National Standards Institute for impact protection, these polarized sunglasses are shatterproof, scratch-resistant and provide 100% UV protection. They give you clear vision in bright light so you can stay active in high-glare conditions. The comfortable, plastic wraparound frames showcase your style and protect your eyes for the best combination of fashion and function.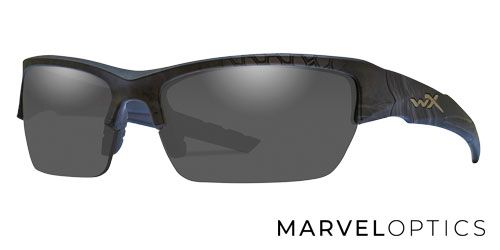 WileyX Valor polarized glasses feature lightweight, durable plastic frames that provide both comfort and protection. You can get a variety of lens types and switch them out to fit the current sun conditions. This option gives you the ultimate flexibility for many activities and adventures. Choose the frame color and pattern that fits your unique style. You will look great and get distortion-free clarity with UVA/UVB protection.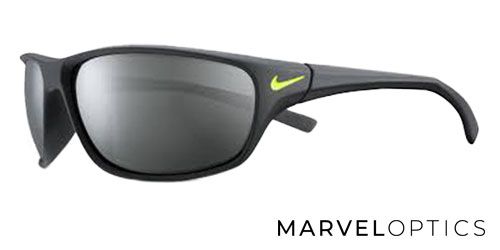 These sunglasses feature lightweight, sport-wrap frames with a slim fit profile. Maximum wide-angle coverage with polarized lenses for sharp visual acuity helps you perform at the top of your game. The lenses reduce glare and resist scratching, dust and fogging. UV protection safeguards your eyes from the dangers of the sun so that you can engage in outdoor pursuits safely. Nike upholds a quality standard for athletes and people with active lifestyles, so you get high-performance eyewear that is sleek, sporty and comfortable.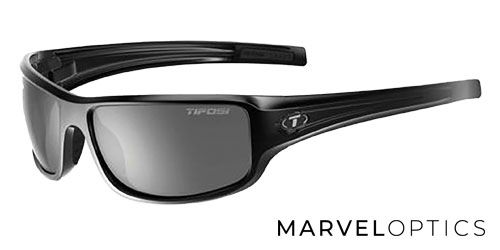 These lightweight, wraparound frames are ANSI rated for durable, long-lasting eye protection. Hydrophilic rubber nose pieces ensure a non-slip fit for your active endeavors. UV protection averts eye damage, and polarized lenses prevent color distortion and glare. Tifosi designs technologically advanced sunglasses to offer you the best eyewear for your activity.