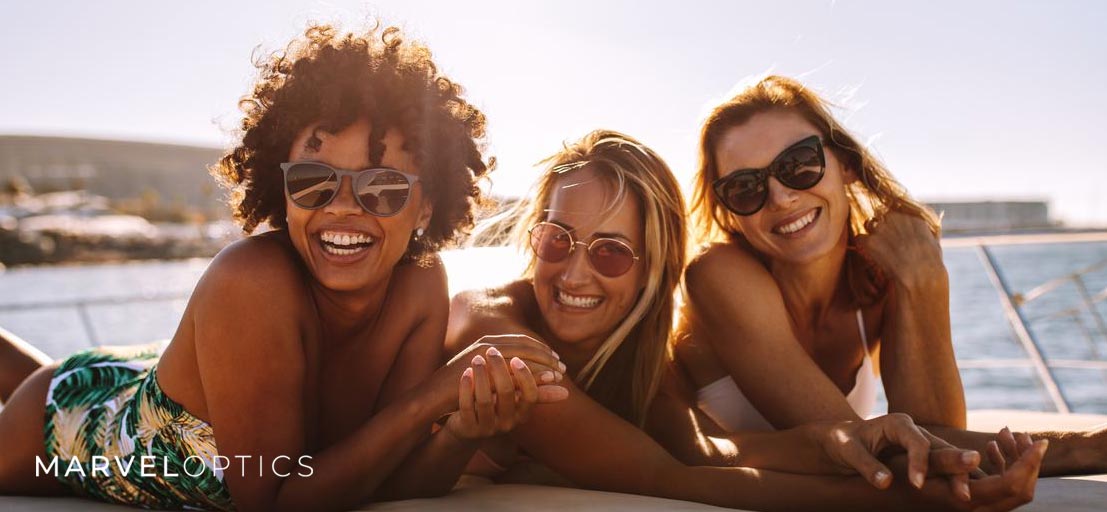 Sunglasses can not only provide your eyes with some much-needed protection, but they can also be a great accessory, too. However, some may find the task of finding the perfect summer sunglasses a little overwhelming. If you're looking for some tips to help you find the right sunglasses for you this summer, here are some things to think about.
1. Consider Your Face Shape
One of the first things to think about when you are looking for prescription sunglasses is your face shape. Some frame styles will naturally suit some face shapes better than others. For example, an oval face will look best in round or rectangular frames, while a square face is better suited to a cat-eye. Wayfarers can look great on a round-shaped face, and chunky rims can be appealing for those with a heart-shaped face.

2. Picking the Right Size
After you have thought about your face shape, you need to think about the size. This is important no matter what kind of fashion sunglasses you are interested in. The size of the frame impacts how flattering your glasses are. Frames that are too small can accentuate the wrong features on your face. Frames that are too large could overshadow it. Because it can be difficult to tell the exact size of frames online, it can be important to try glasses on in person, rather than just ordering them online.

3. Brands and Sunglasses for Summer
The brands you wear should be considered, too. Each brand has a signature style and this is reflected no matter what the season is. Some brands feature bold frames no matter what's currently in style, while others may tend towards the smaller side.
While it may not be beneficial to seek out sunglasses based purely on a brand name, it can still be helpful to be familiar with different brands and their styles. The more that you are able to connect styles with brands, the easier it will be to find something that suits your personality and looks great on you.

4. Tint and Color
Tint and color are other things that you need to think about if you want glasses that not only look great but also fit your lifestyle. Tint and color, as well as polarized sunglasses can impact the way that your glasses look, and they can also impact how you see, too.


FAQs
Is UV protection important?
Even if you don't spend much time outside, protecting your eyes from UV rays can be important. Not only can UV rays damage your eyes, but they can also cause glare that can make it difficult to see. UV rays can be particularly strong during late morning hours, and into the early afternoon.
What are the advantages of prescription sunglasses?
There can be many advantages to prescription sunglasses on hand. They can help you to see clearly, while also protecting your eyes from the sun and its rays. To an extent, they can also act as a backup pair of glasses in the event that something happens to your main pair.
Is owning multiple pairs of sunglasses beneficial?
Sunglasses can be a great way to express your style. While some need only one pair, others enjoy trying different styles and experimenting with new looks. The benefits to having multiple pairs are related more to being able to express yourself more freely, rather than any benefits for your eyes.
How do you find the right size of glasses?
One of the best ways to find the right size of sunglasses is to try multiple pairs. Measuring your pupillary distance, which is the distance between your pupils can help guide you in finding sunglasses that fit your face. A professional can help you with this, or that you can do on your own.
Are certain colors better than others?
There is no color of sunglasses lens that is better than another. What color will work best for you is a matter of personal choice, and will not impact how well your eyes are protected from the sun. Some opt for brown or gray lenses, as they may distort colors the least.
Check out Marvel Optics to learn more about your options, and what glasses will be the right fit for your lifestyle.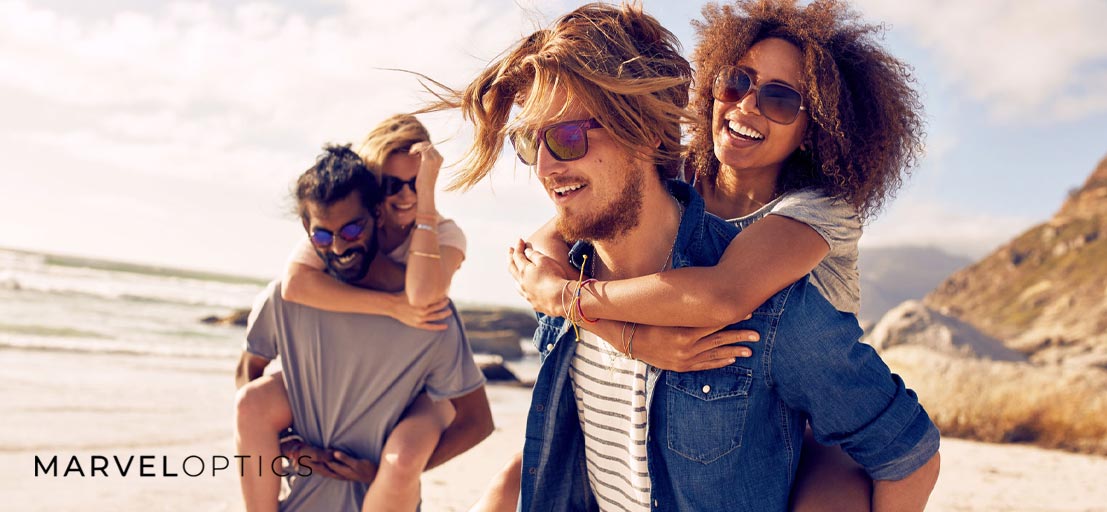 ---
Best Polarized Sunglasses
Bobster Ryval 2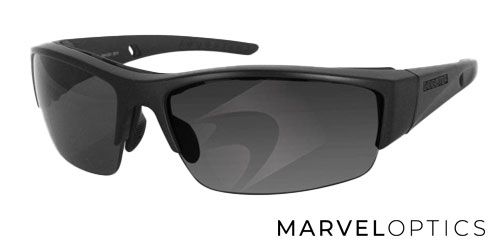 These sleek, modern frames have an adjustable nose piece and removable foam so you can achieve the perfect fit. The polarized lenses reduce glare and have an anti-fog coating to provide you with a clear field of vision in varying conditions. These high-performance sunglasses offer 100% protection from UV rays and feature impact resistance, too, so you can remain active and keep your eyes safe from harm. Bobster incorporates the latest technology into great-looking sunglasses for the ultimate in safety and style.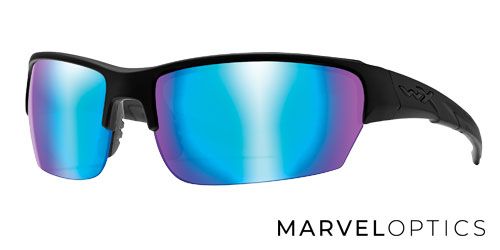 These stylish sunglasses look great and offer many benefits. Rated by the American National Standards Institute for impact protection, these polarized sunglasses are shatterproof, scratch-resistant and provide 100% UV protection. They give you clear vision in bright light so you can stay active in high-glare conditions. The comfortable, plastic wraparound frames showcase your style and protect your eyes for the best combination of fashion and function.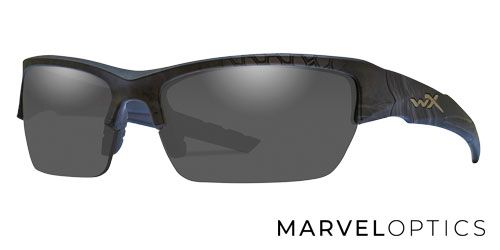 WileyX Valor polarized glasses feature lightweight, durable plastic frames that provide both comfort and protection. You can get a variety of lens types and switch them out to fit the current sun conditions. This option gives you the ultimate flexibility for many activities and adventures. Choose the frame color and pattern that fits your unique style. You will look great and get distortion-free clarity with UVA/UVB protection.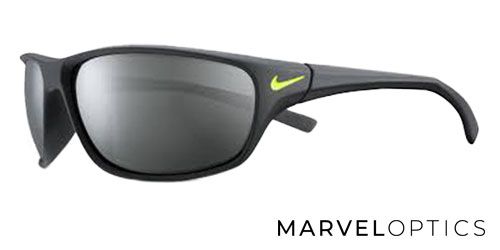 These sunglasses feature lightweight, sport-wrap frames with a slim fit profile. Maximum wide-angle coverage with polarized lenses for sharp visual acuity helps you perform at the top of your game. The lenses reduce glare and resist scratching, dust and fogging. UV protection safeguards your eyes from the dangers of the sun so that you can engage in outdoor pursuits safely. Nike upholds a quality standard for athletes and people with active lifestyles, so you get high-performance eyewear that is sleek, sporty and comfortable.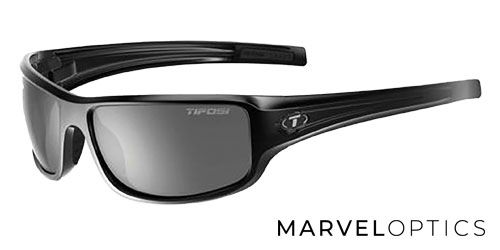 These lightweight, wraparound frames are ANSI rated for durable, long-lasting eye protection. Hydrophilic rubber nose pieces ensure a non-slip fit for your active endeavors. UV protection averts eye damage, and polarized lenses prevent color distortion and glare. Tifosi designs technologically advanced sunglasses to offer you the best eyewear for your activity.