Glasses with lenses intended for screen use are becoming essential eye protection as adults and children spend more time on computers, smartphones and tablets. These specialized lenses can block a significant portion of the high-energy blue light emitted by backlit screens. Prescription computer glasses can also improve clarity and focus in your intermediate field of vision. This buying guide will point you toward the best eyewear for your digital lifestyle.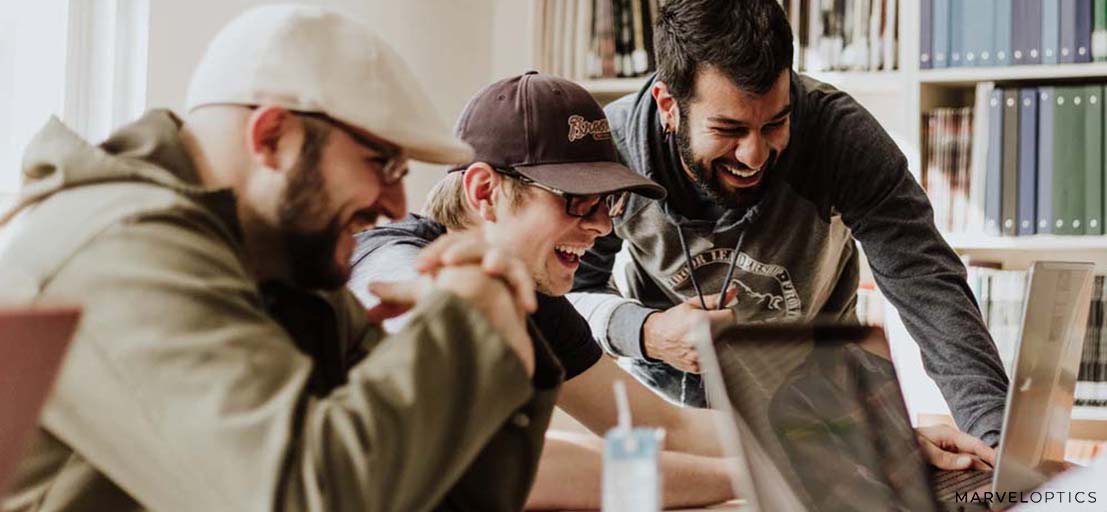 Consider Blue Light Blocking Glasses
Extended exposure to blue light from backlit screens can cause computer vision syndrome. Most heavy users of computers and mobile devices experience eye fatigue after hours of use. Staring at a bright screen in low-light conditions may intensify these symptoms. Blue light can also affect the circadian rhythm, and nighttime screen use may disrupt natural sleep and waking patterns.
Glasses for screen use may be fitted with lenses that block anywhere from 10% to 90% of blue light. Blocking too little light may not significantly reduce eye strain, particularly in a bright working environment. Lenses that block too much blue light can make it more difficult to see a screen, especially when ambient lighting is dim. Most vision experts recommend eyewear that blocks 50% or more blue light for reducing eye strain.


Select Prescription Lenses for Screen Use
The near-to-immediate range of vision is most important when using computers. The standard distance between the face of a computer user and the screen of a desktop or laptop computer ranges from 20 to 26 inches. There is probably less distance between a user's eyes and a mobile device such as a smartphone or tablet.
Measure the layout of your desk at home or work area in an office or classroom to determine the best lenses for reducing eye strain and promoting productivity. Single-vision or multifocal glasses prescription computer glasses emphasize the intermediate range of vision. Wearing conventional bifocals may lead to posture problems if the wearer bends his or her head or neck when shifting between near and intermediate fields of vision. Trifocals and progressive lenses may only have a limited area of functional focus.
Occupational vision specialists often recommend single-vision glasses for computer use with lenses that provide about 60% of the magnifying power of reading lenses. Depending on your work or school environment, you may benefit most from multifocal lenses with a near-to-intermediate or intermediate-to-far range.
Customize Occupational Eyewear
If you work on a computer in an office, you may prefer different lenses than home users or students. Choose lenses based on the percentage of blue light blocked. Lenses that block over 50% of blue light may be preferable for bright environments and too dark for workplaces with dim or indirect lighting. Lenses that block less than 50% of blue light may expose a wearer to eye strain and the possibility of sleep cycle disruption.
It is also possible to select computer eyewear with tinted lenses. Amber and yellow are the most common tints for glasses intended for screen use, as these shades enhance contrast. An anti-reflective coating is also helpful for environments with fluorescent or other bright lighting sources. Choose frames compatible with lenses for reducing eye strain during screen use.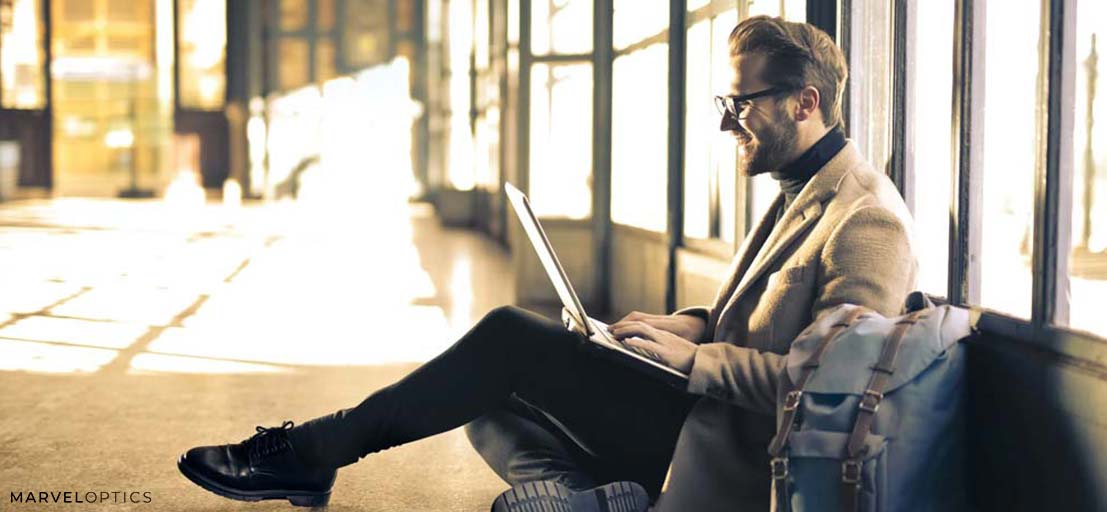 How do computer glasses work?
The lenses of glasses designed for wear while using computers or other digital devices often block a percentage of blue light emitted by screens. Prescription computer eyewear lenses may feature a unique magnifying power, usually around 60% of the strength of reading glasses, to improve the intermediate zone of vision.
Can I get prescription lenses in digital glasses?
Glasses intended for computer or device use are available with prescription lenses. Choose from single vision, multifocal or no-line progressive lenses. The lenses in digital glasses come in a full range of tints to block more or less of the blue light emitted from backlit screens of computers and devices.
What are blue light blocking lenses?
Lenses in computer eyewear can block anywhere from 10% up to 90% of blue light. The recommended range of blue light blocking is 30% to 60%. Clear and tinted lenses can have blue light-blocking coatings. Some photochromic lenses also block blue light and change color when exposed to these wavelengths.
Are multifocal glasses available for computer use?
Multifocal prescription computer eyewear is available, and it is possible to customize the areas of focus in bifocal, trifocal or progressive lenses. Wearing the wrong multifocal eyewear for computer work may impact posture and productivity. Most people who wear prescription computer glasses prefer intermediate-range lenses with approximately 60% reading magnification.
Which computer eyewear do I need?
Select digital eyeglasses for work or school that block blue light and provide a custom level of intermediate-range vision correction or magnification for using computers and devices. You can fine tune the amount of blue light protection and tint in lenses based on light levels in any screen use environment.
Best Computer Glasses
Hudson SL-4-6 frames are rectangular full metal rim frames. Hudson Optical makes glasses that are compatible with blue light blocking lenses. An option for side shields makes these frames ideal for environments requiring protection from eye safety hazards and blue light.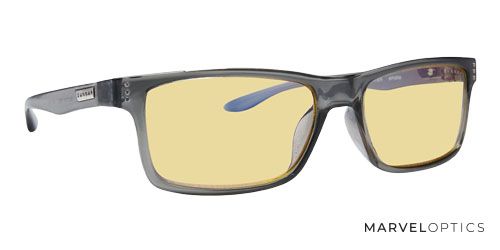 The eyewear brand Gunnar specializes in computer and gaming glasses that block blue light. These conservative yet modern frames can accentuate the wearer's eyes on camera during virtual classes. Amber-tinted lenses enhance contrast and comfort as you make lesson plans, teach and grade.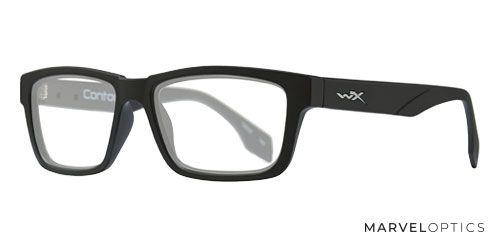 Wiley X Contour glasses are unisex wingtip-inspired statement frames. Rectangular lenses provide a wide field of vision and blue light protection. Choose from several frame colors with clear or tinted prescription or plano lenses.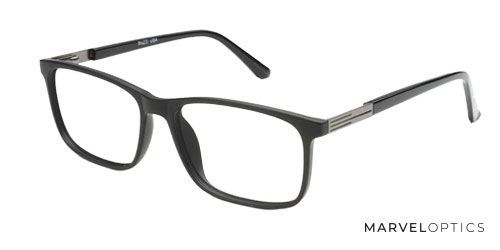 A pair of affordable square full rim frames by M-Line come in a medium frame size. These blue light blocking glasses can accommodate single vision, bifocal, no-line progressive or plano lenses.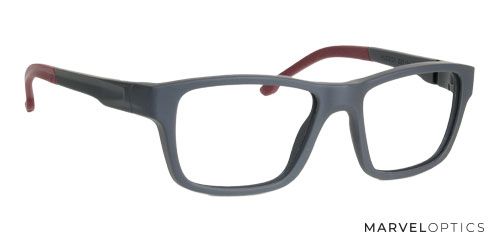 These budget-oriented Hudson Optical frames are perfect for wearing while working on screens. Teachers can appreciate the stylish design of these square frames, which maintain a wide field of vision.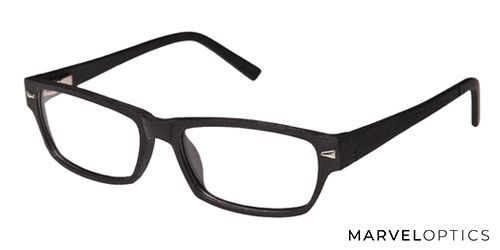 Protecting your eyes fully means taking a few factors into consideration. While having lenses designed to block blue light is helpful when you're at your desk, you may also work in an environment where there are other risks to think about. The ArmourX 7000 has been crafted to withstand sudden impacts, ensuring your eyewear won't shatter from an unexpected collision. These glasses have been designated both CSA Z94.3 and ANSIZ87.1 safety ratings, making the glasses a great fit for those in high-risk environments.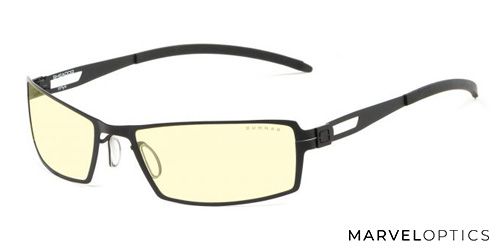 If style is a concern of yours when selecting blue light blocking glasses, the Sheadog by Gunnar might be a great fit. The one-piece front construction helps to offer proper weight balance, making the glasses both comfortable and lightweight. The lenses are crafted to block 100% UV light and specifically the harmful blue light of the spectrum. The anti-reflective lens coating is applied to both the front and back of the lens, limiting glare bouncing off of devices or other reflective surfaces. The lenses are made from silicone, reducing the odds of scratches blemishing the material.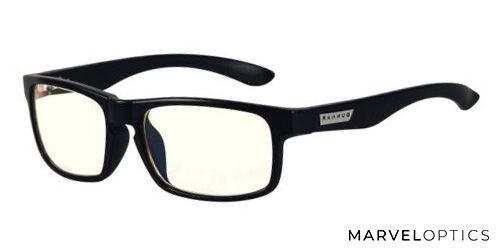 Comfort is key for many people who need to wear glasses for long stretches of time. This means you want to make sure the new prescription computer glasses you invest in are made to fit well. The Gunnar Enigma is made with a curved nose rest, which helps to evenly distribute the weight of the glasses and reduce the odds of pressure points being pressed on. The frames are made from engineering-grade polymers to make for a durable finished product. Plus, the glasses feature wide-format lenses, which create a high-resolution view of whatever it is you are looking at.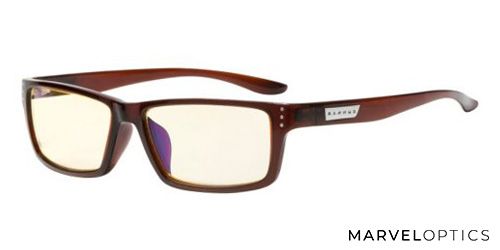 Gunnar has been a top contender when it comes to designing quality glasses made to block the harmful light that comes off of digital devices. The Riot continues this tradition, with the same wide-format lenses and amazing clarity that the brand has come to be known for. The nylon frame of the Riot is incredibly durable and made with high-quality nylon polymers. The lenses are treated to both reduce the amount of UV light that gets to your eyes and protect the lens material from being scratched should the glasses fall or be rubbed against an abrasive surface.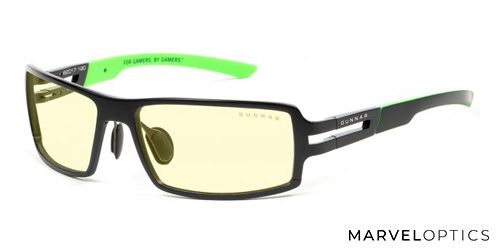 When you're wearing your glasses for eight or nine hours each day, you want to make sure that you don't notice their presence on your face. The Gunnar Razer RPG features nose pads made out of a soft thermoplastic. This adjustable silicone makes the fit incredibly comfortable. Additionally, the Razer RPG is made with a material that gives it a lightweight feel. The wide-format lenses and anti-reflective coating make the glasses some of the toughest and most effective available. Whether used at home or around the office, this is definitely a solid option to explore for your needs.