Wiley X glasses are highly recognized as an eyewear brand offering something for everyone, regardless of occasion. From the wide range of lenses, colors and frames, these models stand out as some of the most popular among wearers.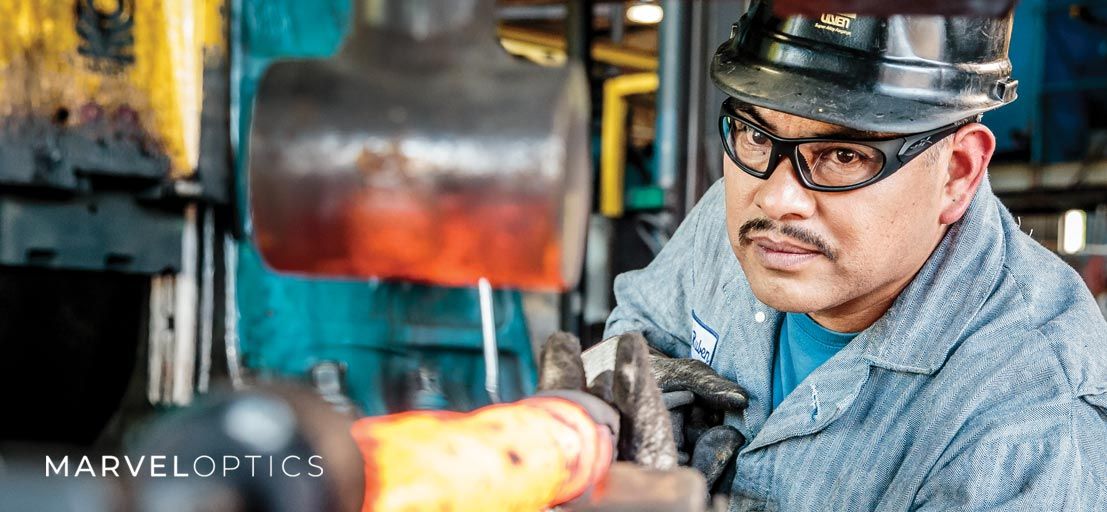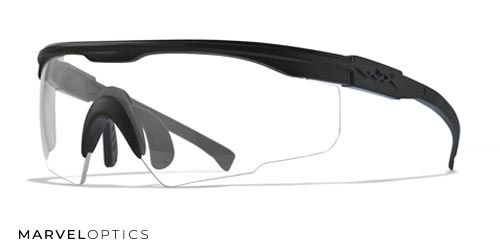 Are you looking for a pair of Wiley X safety glasses for the range? This pair is rated for high mass and high-velocity impact and complies with MIL-PRF-32432 ballistic safety standards. With interchangeable lenses, you can change up the look without sacrificing on clarity and protection. The lenses resist scratching and provide 100% UVA and UVB protection. The 90-degree Wrapback feature and frame eliminate the sensation of tunnel vision.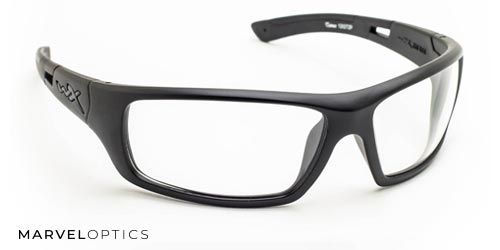 The striking black frame can be outfitted with either polarized smoke grey or gloss black lenses, with both color choices bringing 100% UVA and UVB protection. The frame is lightweight despite being a high wrap design. As safety glasses, these provide both high velocity and high mass impact resistance. These can be comfortably worn throughout the day because of the double-injected, non-slip rubber templates. With a large lens width and height, these active lifestyle glasses are good for those with a large head size.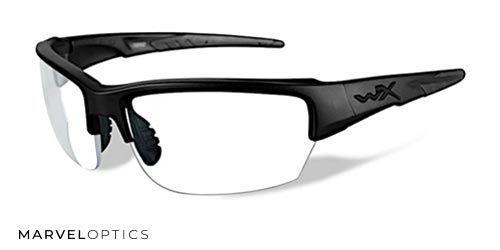 In this pair of Wiley X Sunglasses, safety meets style. Meeting the ANSO Z87.1 safety standards for both high mass and high-velocity impact, this unique pair of glasses has replaced lenses. Whether you are switching up your look or you want to adjust for the different light situations, you can easily take the lenses out whenever desired. The lenses are polycarbonate and shatterproof, meeting ballistic standards as well. The lensed are coated to resist scratching, but you won't get any distortion or clarity concerns.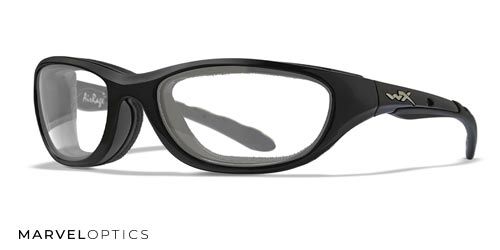 A low profile, sleek design, this pair of sunglasses is one of the smaller frame models offered by the Wiley X Climate Control Series. Though the frame comes in matte or gloss black, there are three color choices for the prescription-ready, ANSI safety-rated lenses. This pair of glasses is unique in that there is a removable Facial Cavity Seal. This feature enhances long-term eye protection from wind, dust and pollen, reducing the potential for Dry Eye Syndrome. Combined with UV protection, this pair is perfect for any environment where eye protection is a must-have.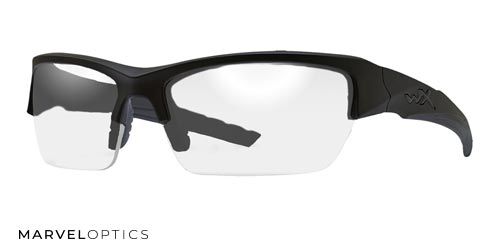 If you are looking for a lightweight but superb pair of eyewear, the Valor is a semi-rimless sunglass that comes in multiple frame and lens choices. With rubber-tipped temples, these stylish shades aren't going anywhere, whether you are at the shooting range or out on the golf course. These can be outfitted with your prescription needs as well.
To find the perfect pair of Wiley X glasses for your needs, shop the selection at Marvel Optics. It's fast, affordable and backed by the Wiley X guarantee of craftsmanship. Choose your pair today!

FAQs
Why Should I Shop Wiley X Glasses Over Other Brands?
Wiley X offers high-end protective eyewear, whether you need tactical goggles, sunglasses for the golf course or a safety pair of sunglasses for work. Wiley X is an industry leader in eyewear that is both fashionable and functional. These glasses can also be customized with a prescription.
What Kind of Lenses Do I Need in My Sunglasses?
While you want 100% UV protection in a pair of sunglasses, having a set of lenses that are impact-resistant is crucial to your safety. In Wiley X glasses, Selenite Polycarbonate lenses are used, and these adhere to the ANSI Z87 requirements for impact protection. A few pairs are rated for military ballistics standards, as well.
What Is Important About Lens Clarity?
In addition to impact protection, you need to be aware of how the lenses will affect your visions. In lower-end sunglasses, your eyes may have to work much harder to see clearly, causing eye strain, headaches and fatigue. This can lead to poor performance on a job site and potentially create a safety situation.
How Can I Keep Sunglasses From Fogging?
Lenses that fog are more than just a nuisance; they can be dangerous. With the Top Down Ventilation design by Wiley X, lenses do not fog as easily because air can flow around behind the lenses and then over the top or out the bottom of the frame.
Is There a Warranty With Wiley X?
Wiley X has a stated warranty policy that can address specific questions or situations. Wiley X is committed to customer satisfaction and provides premium products across its range of eyewear.