If you're in the market for a new pair of sunglasses, you may have noticed the words "UV protection" and "polarization" are frequently used to describe glasses. Often, these words are used interchangeably, but there are key differences between the two, and believe it or not, they have nothing in common with each other. The primary difference between prescription sunglasses has to do with light waves and how various filters affect them. You don't need a physics degree to understand the differences between both types of glasses – with a bit of background information, you will be able to differentiate between the two.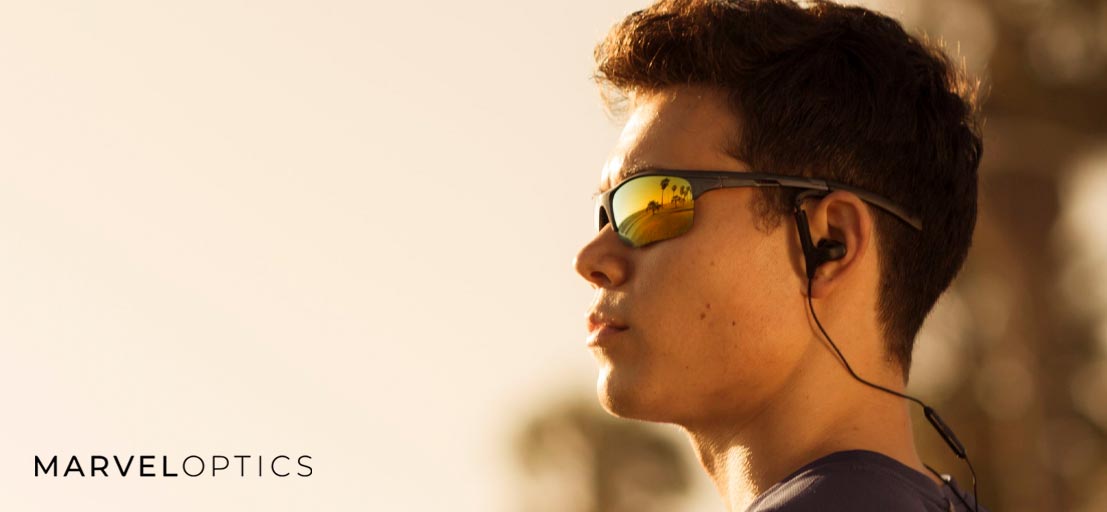 What is Polarization?
The light we see outside is produced by the sun, however, by the time it reaches your eyes, some of the light will come from other sources. The light we see is largely the result of sunlight reflecting off other surfaces, such as trees, asphalt, water, and grass. Much like a mirror, these surfaces reflect sunlight at varying intensities. Textured surfaces, such as trees and grass, are considerably less reflective than flatter surfaces, such as bodies of water or cars. Harsh glares are created by highly reflective surfaces, and these glares can be so intense, that they temporarily prevent us from seeing.
Polarized sunglasses possess anti-glare properties that reduce the need to squint by filtering out harsh reflected light. When a light ray interacts with a surface, the waves are scattered and move in different directions, eventually transitioning to a horizontal direction. Utilizing an inlaid filter, such prescription sunglasses can allow vertical light to enter while blocking horizontal light.
Benefits of Polarization
For most people, the most obvious benefit of polarized prescription sunglasses is their ability to prevent glare. However, in addition to their glare-blocking ability, polarization can also:
Prevent wrinkles around the eyes by reducing squinting
Increase visual contrast
Enhance the vibrancy of colors
Relieve eye strain
Improve vision
Polarized glasses are perfect for activities such as skiing, fishing, snowboarding, biking, and boating. They can also prevent car accidents by blocking glare from oncoming cars and the road.
Top Polarized Sunglasses at Marvel Optics
What is UV Protection?
The vast majority of people know that ultraviolet rays are dangerous and can have a negative impact on one's health. UV light is a wavelength of radiation that can cause serious damage to the eyes, and its wavelength is higher than the visible spectrum of light – in other words, it can't be seen with the naked eye.
Contrary to popular belief, UV rays are even present on cloudy days and during the winter. Prolonged exposure to UV rays can cause irreparable damage to the cornea and retina, and result in cataracts, abnormal growths, and degeneration. In the most severe cases, they can even cause blindness.
Fortunately, there are sunglasses that provide protection from UV rays. The coating of these glasses blocks UV rays, and some glasses, primarily those manufactured from polycarbonate, provide built-in protection. Simply put, the ultraviolet filters contained in UV-blocking glasses absorb harmful rays before they can cause lasting damage to your eyes. When shopping for prescription sports sunglasses, make sure they have a UV rating of 400 or higher.
Benefits of UV Protection Polarization Vs. UV Protection
As mentioned above, polarization refers to the ability to filter out horizontal waves of light and soften unwanted reflections and glares. You may want to purchase these glasses if you prefer dramatic contrasts, increased color vibrancy, and improved clarity of vision. On the other hand, UV-blocking glasses prevent UV rays from entering the eyes and damaging the retina and cornea.
Not all UV-blocking sunglasses are polarized and vice-versa. Just because a pair of glasses is advertised as polarized doesn't mean they can block UV rays. Always prioritize sunglasses with UV-blocking properties. The ability to prevent glares is great, but the ability to prevent permanent damage to the eyes is even better.

FAQs
Should I Choose Sunglasses With UV or Anti-Glare Protection?
The type of glasses you select should depend on your own needs and style. In most cases, it is better to have sunglasses with UV protection than polarization. Ideally, you should seek out glasses that have both properties.
How Can I Find the Perfect Style of Sunglasses?
Stores such as Marvel Optics offer a wide range of sunglasses with both polarization and UV protection properties. We have numerous styles and brands to choose from at countless budget points.
I Have a Pair of Polarized Glasses I Am Really Fond Of. Can I Add an Anti-UV Coating to Them?
You may or may not be able to add an additional coating to your current lenses. Marvel Optics does offer many lines of sunglasses that prevent glare and stop UV rays.
How Much Should I Spend on Sunglasses?
In general, the more you spend the more features you will have access to. More expensive brands of sunglasses have features cheaper brands do not.
Does Lens Width and Height Impact UV Protection?
No. The width and height of lenses do not have a bearing on the ability to block ultraviolet rays.
Learn More
If you are seeking prescription sunglasses, Marvel Optics is the site to visit. Our selection of sunglasses is unrivaled and we will do everything we can to help you find the perfect pair. Learn more about our sunglasses collection here.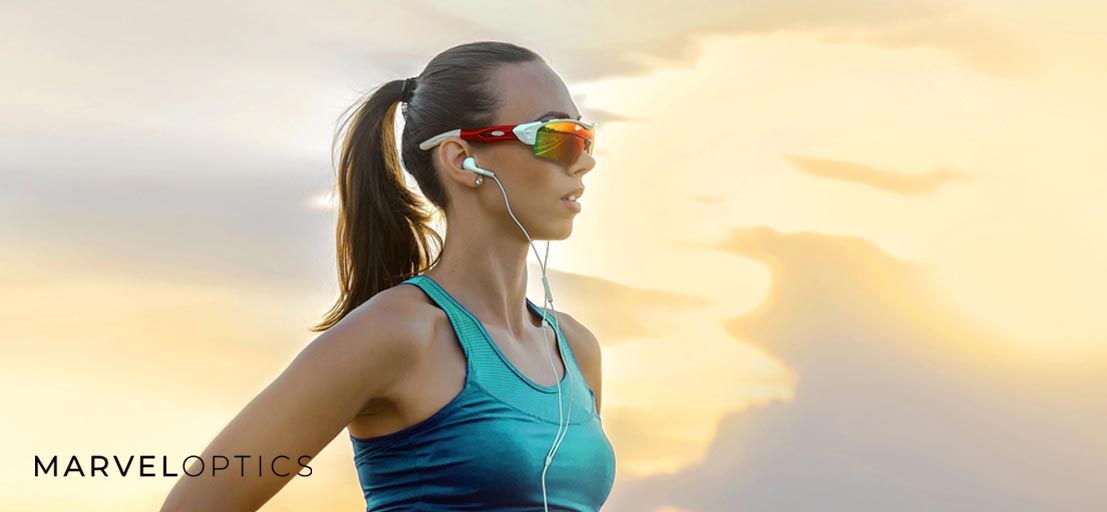 ---
Best Polarized Sunglasses
Bobster Ryval 2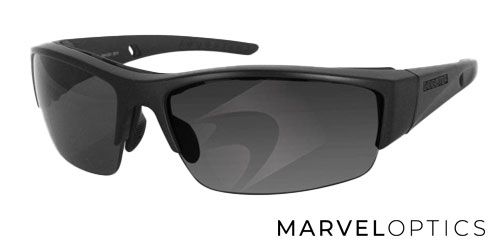 These sleek, modern frames have an adjustable nose piece and removable foam so you can achieve the perfect fit. The polarized lenses reduce glare and have an anti-fog coating to provide you with a clear field of vision in varying conditions. These high-performance sunglasses offer 100% protection from UV rays and feature impact resistance, too, so you can remain active and keep your eyes safe from harm. Bobster incorporates the latest technology into great-looking sunglasses for the ultimate in safety and style.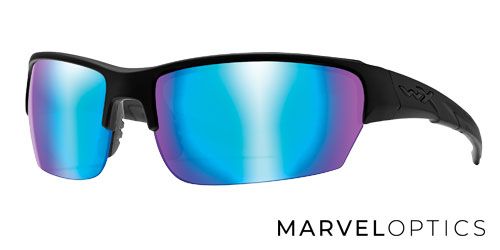 These stylish sunglasses look great and offer many benefits. Rated by the American National Standards Institute for impact protection, these polarized sunglasses are shatterproof, scratch-resistant and provide 100% UV protection. They give you clear vision in bright light so you can stay active in high-glare conditions. The comfortable, plastic wraparound frames showcase your style and protect your eyes for the best combination of fashion and function.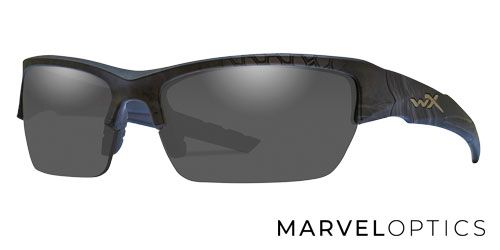 WileyX Valor polarized glasses feature lightweight, durable plastic frames that provide both comfort and protection. You can get a variety of lens types and switch them out to fit the current sun conditions. This option gives you the ultimate flexibility for many activities and adventures. Choose the frame color and pattern that fits your unique style. You will look great and get distortion-free clarity with UVA/UVB protection.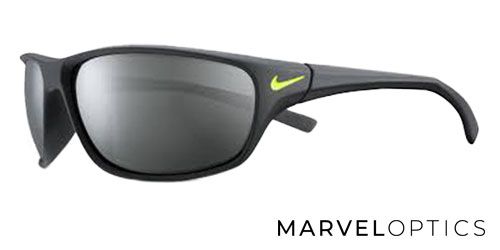 These sunglasses feature lightweight, sport-wrap frames with a slim fit profile. Maximum wide-angle coverage with polarized lenses for sharp visual acuity helps you perform at the top of your game. The lenses reduce glare and resist scratching, dust and fogging. UV protection safeguards your eyes from the dangers of the sun so that you can engage in outdoor pursuits safely. Nike upholds a quality standard for athletes and people with active lifestyles, so you get high-performance eyewear that is sleek, sporty and comfortable.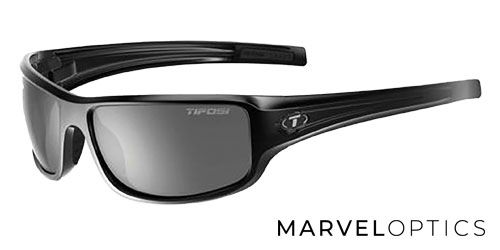 These lightweight, wraparound frames are ANSI rated for durable, long-lasting eye protection. Hydrophilic rubber nose pieces ensure a non-slip fit for your active endeavors. UV protection averts eye damage, and polarized lenses prevent color distortion and glare. Tifosi designs technologically advanced sunglasses to offer you the best eyewear for your activity.