If you're like many people, the sunglasses you choose are an important part of your identity. They're a great way to express yourself and give your eyes the best protection at the same time.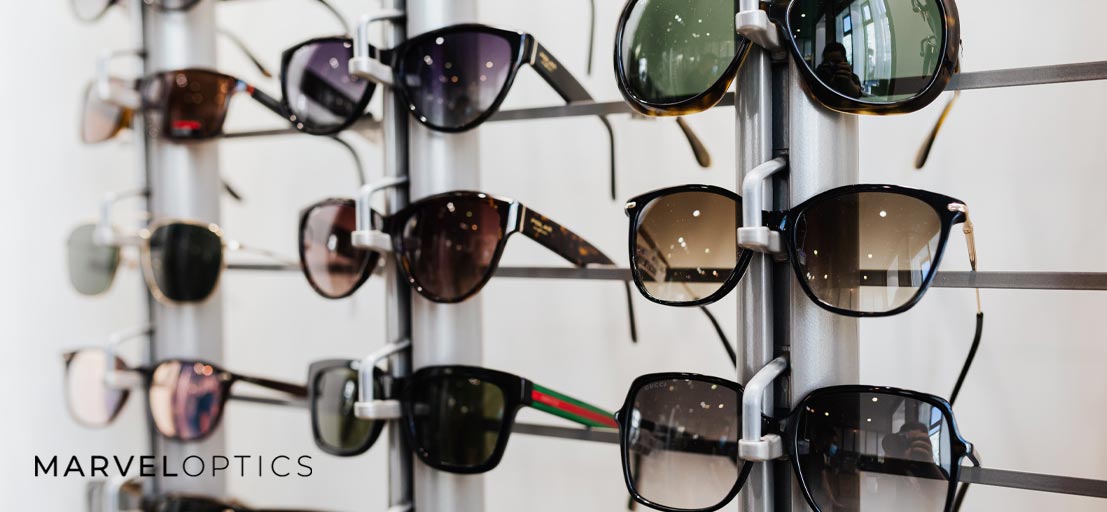 How can you choose the right sunglasses? In reality, the correct answer is usually to have several pairs of sunglasses. Different types of sunglasses excel in different situations, whether you're visiting the beach, eating lunch outdoors with friends, enjoying a family vacation or running errands.

The Benefits of Having Multiple Pairs of Sunglasses
According to the Skin Cancer Foundation, UV protection is important for your eyes every time you go outside, regardless of your age or the time of year. When you have multiple pairs of sunglasses, it's easier to live your life the way you want.
Choose the Right Pair of Sunglasses for Every Activity
There are many types of sunglasses, and different types adapt better to specific situations. Wraparounds provide extra UV protection by keeping light out of your peripheral vision. This may make driving more difficult, though, so some people prefer polarized aviator frames for the road.
Another factor to consider are lens coatings:
UV-protective coatings
Anti-glare coatings
Scratch-resistant coatings
Anti-fog coatings
Tint levels
Mirrored coatings
Someone who loves rock climbing would need additional scratch resistance. For snowboarding, a pair of sunglasses with anti-fog and anti-glare coatings is essential. There are sports sunglasses for other high-energy activities as well.
Stay Safe With Sunglasses for Driving
Sunglasses look incredible when you're sitting behind the wheel, but you also have to think about safety. If you need vision correction when you drive, make sure you own a good pair of prescription sunglasses.
Polarized sunglasses benefit your driving experience in other ways:
Protecting against glare
Offering better visibility in poor weather conditions
Keeping your vision clear with bright headlights
Helping with eye strain
Glare from snow, sunlight, streetlights and headlights can make it hard to stay focused on the road ahead. Sunglasses and prescription glasses with anti-reflective coatings are a huge help.
Show Off Your Fashion Sense in Style
Sunglasses are essential for keeping your eyes safe, but they don't have to be boring. It's exactly the opposite. The right pair can add major flair to your favorite outfits.
View sunglasses as a style accessory and go wild with the possibilities. You don't wear the same color of shoes with every outfit, so why would you stick with just one pair of frames?
Fashion sunglasses come in a huge variety of styles and colors. There are sophisticated models that help you make an unforgettable first impression. Sunglasses with bold colors and striking designs accent clothing in amazing ways.
At Marvel Optics, our clients love us because of our exceptional service and friendly attitude. Find stunning sunglasses that look awesome and fit your lifestyle.
FAQs
Do You Need Prescription Sunglasses If You Usually Wear Contact Lenses?
It's a good idea to have at least one pair of prescription sunglasses, even if you normally wear contacts. There are times when your eyes may be fatigued or irritated. They need a break from contacts for a few days. A backup pair of sunglasses keep your eyes safe.
Are Photochromic Lenses Better Than Sunglasses?
Photochromic lenses, also called transition lenses, are convenient, and you can use the same pair indoors and outdoors. That said, they don't always offer as much glare resistance as dedicated sunglasses, and they don't always darken behind vehicle windshields. For heavy outdoor use, have a pair of sunglasses ready.
What Should You Do When Anti-Glare Coatings Wear Off?
There's no way to reapply anti-reflective coatings to sunglasses. Your only option is to buy a new pair of sunglasses. The good news is that AR coatings typically last at least two years, which is the recommended length of time until you go in for another checkup anyway.
Who Should Get Scratch-Resistant Coatings for Sunglasses?
Everyone should choose some level of scratch resistance in case of accidents. If your lifestyle includes many outdoor adventures, choose an extra-durable layer of anti-scratch protection. These scratch-resistant and AR coatings are one of the biggest differences between cheap, run-of-the-mill sunglasses and professional lenses that truly protect your eyesight.
What Type of UV Protection Do You Need for Sunglasses?
Every pair of sunglasses you own should provide 100% protection against UVA and UVB rays. Otherwise, they're just for looks. Don't be fooled by dark tints that don't actually offer UVA and UVB protection. Look for sunglasses that specifically say UV400 or 100% UV protection.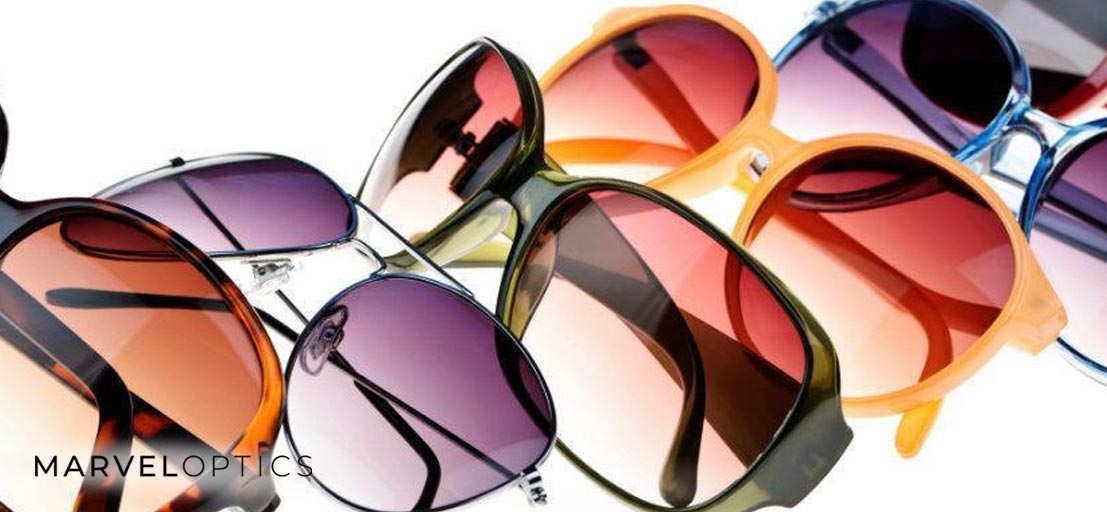 ---
Best Polarized Sunglasses
Bobster Ryval 2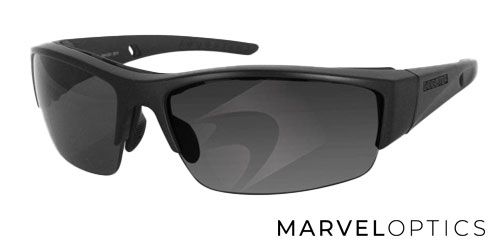 These sleek, modern frames have an adjustable nose piece and removable foam so you can achieve the perfect fit. The polarized lenses reduce glare and have an anti-fog coating to provide you with a clear field of vision in varying conditions. These high-performance sunglasses offer 100% protection from UV rays and feature impact resistance, too, so you can remain active and keep your eyes safe from harm. Bobster incorporates the latest technology into great-looking sunglasses for the ultimate in safety and style.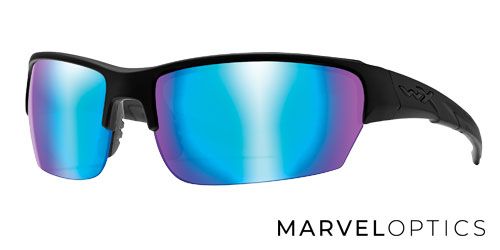 These stylish sunglasses look great and offer many benefits. Rated by the American National Standards Institute for impact protection, these polarized sunglasses are shatterproof, scratch-resistant and provide 100% UV protection. They give you clear vision in bright light so you can stay active in high-glare conditions. The comfortable, plastic wraparound frames showcase your style and protect your eyes for the best combination of fashion and function.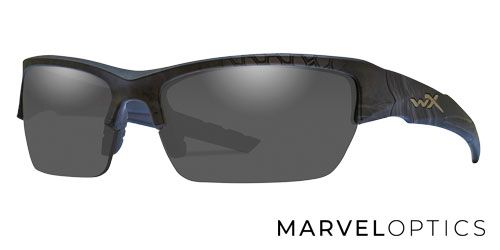 WileyX Valor polarized glasses feature lightweight, durable plastic frames that provide both comfort and protection. You can get a variety of lens types and switch them out to fit the current sun conditions. This option gives you the ultimate flexibility for many activities and adventures. Choose the frame color and pattern that fits your unique style. You will look great and get distortion-free clarity with UVA/UVB protection.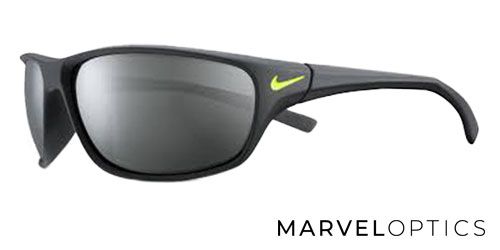 These sunglasses feature lightweight, sport-wrap frames with a slim fit profile. Maximum wide-angle coverage with polarized lenses for sharp visual acuity helps you perform at the top of your game. The lenses reduce glare and resist scratching, dust and fogging. UV protection safeguards your eyes from the dangers of the sun so that you can engage in outdoor pursuits safely. Nike upholds a quality standard for athletes and people with active lifestyles, so you get high-performance eyewear that is sleek, sporty and comfortable.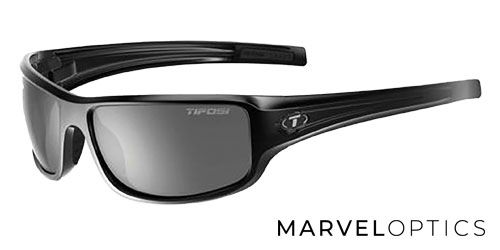 These lightweight, wraparound frames are ANSI rated for durable, long-lasting eye protection. Hydrophilic rubber nose pieces ensure a non-slip fit for your active endeavors. UV protection averts eye damage, and polarized lenses prevent color distortion and glare. Tifosi designs technologically advanced sunglasses to offer you the best eyewear for your activity.