Protective eyewear isn't just something to be worn on the job site. The right pair of sunglasses is extremely important for protection from the UV rays of the sun and the annoyance and discomfort of glare in certain environments. At Marvel Optics, we carry a wide range of polarized sunglasses for women, and these are some of our top picks.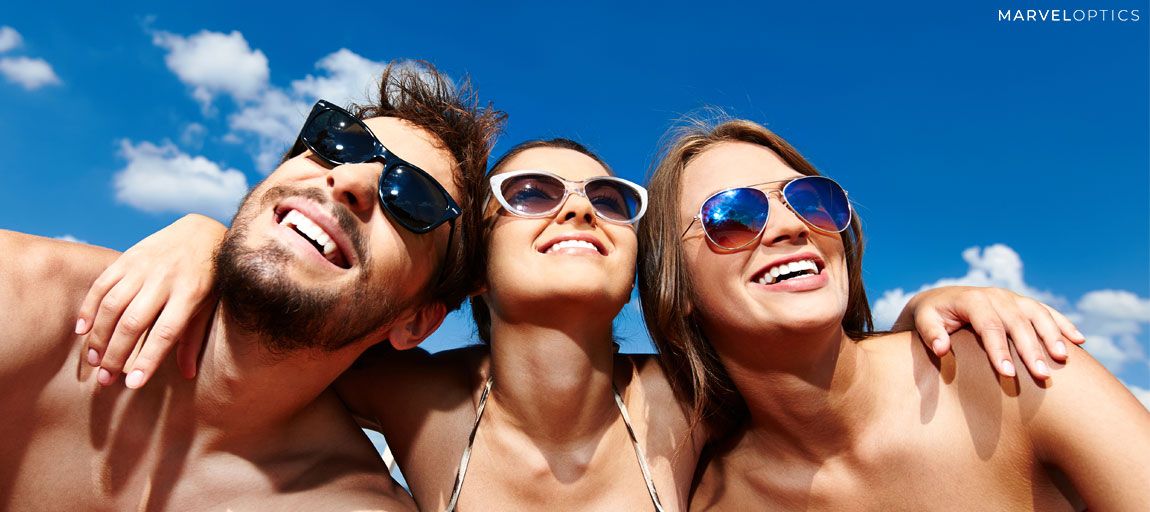 1. ATP901 Petite Ann Taylor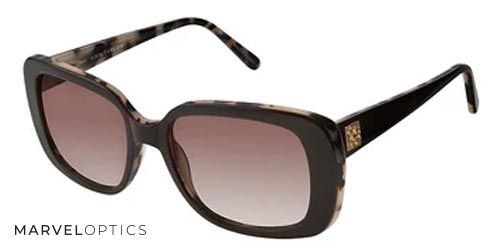 Ann Taylor eyewear is known for giving off a chic look whether you are at work or play. The frame is a plastic construction meant for small face shapes as the dimension for the lens area is just 49 mm wide by 42 mm high. The lenses can be ordered without a prescription or with a single vision lens. This classic design looks great on faces that are heart, diamond, pear or oval-shaped.
2. ATP900 Petite Ann Taylor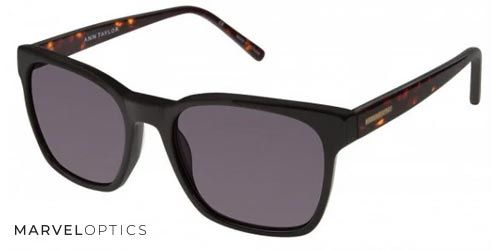 These plastic frames come in several shades, from a deep navy and black to a chic tortoise and teal. A stylish pair of sunglasses, this eyewear has anti-fog, anti-reflective and anti-scratch coatings to ensure you get the most practical use of your designer glasses. You can have the lens tailored to a single prescription, and petite faces in a variety of shapes will benefit from the timeless look of Ann Taylor accessories.
SHOP AT900 PETITE ANN TAYLOR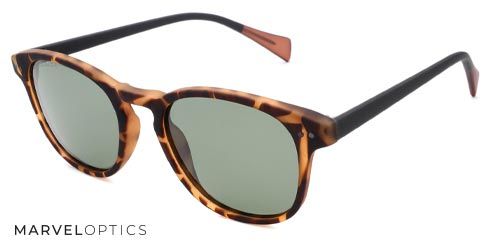 Change up your look with a pair of Reston sunglasses with matte blue, black or demi frames. This round frame design sports a full rim for large face shapes of round, heart, square or diamond. These rubber-finished frames have polarized lenses for the ultimate in protection, and lenses can support a single, bifocal or progressive prescription. The protective carrying case is included with each Reston polarized sunglasses purchase.
4. Tifosi Mira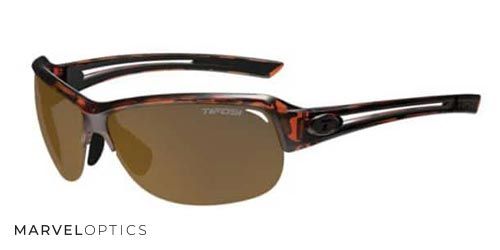 A sporty yet chic pair of sunglasses, you can order the Tifosi Mira pair in several different colors and either as a prescription or standard sunglasses. This look is good for activities like kayaking, cycling, gardening, gold, running or all-around eye protection. This is a larger pair of half-rim sunglasses with a frame width of 139 mm and a temple length of 123 mm. The frame wraps around the side of the head, making it a perfect choice for round, square or diamond-shaped faces.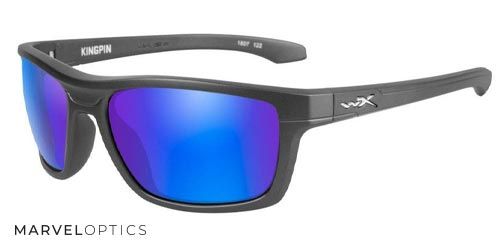 This is stylish pair of sunglasses can be customized with a prescription, but there is also the option to choose a preferred color from a selection of matte black or matte graphite. Depending on the selection, you can also increase the glam factor with polarized, colored mirror finishes. This is a lightweight option for medium-sized faces, but it is durable for activities like volleyball, golf, hiking, boating, tennis or other sports interests. This pair is ANSI certified for safety, protects the wearer during incidents with high mass and velocity impact.

FAQs
Where Can I order Polarized Sunglasses for Women?
Online shopping with Marvel Optics is one of the most convenient ways to purchase polarized sunglasses. Whether you are looking for an ANSI safety-certified pair to wear at a job site or during tactical sporting events or you prefer a glamourous but functional look, you will find a frame for every face shape and size in our online store.
What Are Polarized Glasses?
Light refracts and bends in various directions, and at times, the different ways the light bounces can cause a distracting glare through sunglasses or prescription eyewear. Polarized lenses will filter light rays to wear any horizontal light bouncing off of shiny or reflective surfaces is avoided. These lens are often used in or around water for optimum visibility.
Do I Need Prescription Sunglasses?
Thanks to advancements in design and technology, you can have a quality pair of prescription sunglasses in addition to traditional assistive eyewear. Prescription sunglasses are a convenient and safe way to engage in familiar activities without fear of blurred vision or other visual challenges. Prescription options include single, double or progressive lenses.
Does Size Matter With Sunglass Selection?
You will find that all Marvel Optics products have a face shape and size recommendation. This is to provide optimum results from eyewear selection. The lenses need to fit a specific way over the eye to provide full visual benefits and protect from UV rays. This is why size does matter with sunglass purchases.
Are Polarized Sunglasses for Women Just for Women?
While they may be categorized as women's glasses, many of the frame sizes and designs pair well for men. Choosing what style you purchase is completely an individual choice.