When the weather warms up and the sun is high in the sky, it is more important than ever to protect your eyes from the brightness while still maintaining your visibility. For this reason, many ophthalmologists recommend wearing sunglasses with diopters. Although technically a unit of measurement, lenses with close-up filters that make it easier to focus closer are often referred to simply as diopters. This simply means that they are prescription sunglasses.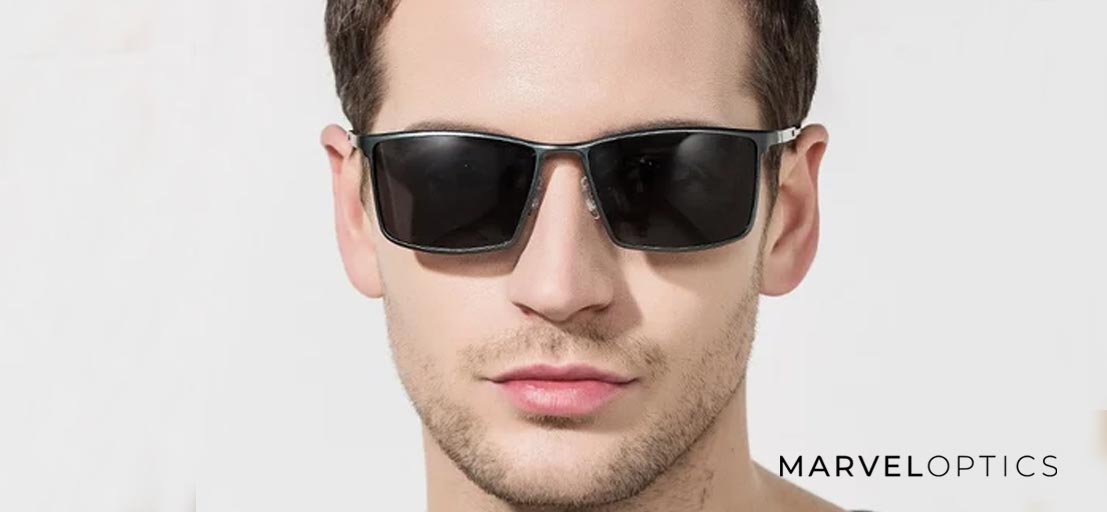 Benefits of Sunglasses With Diopters
There are plenty of benefits to purchasing sunglasses with your personal prescription in them. The most obvious benefit is that it keeps the sun out of your eyes without causing you to lose your ability to see. Many sunglasses provide 100% UV protection, and then there's the fact that they often look cool, of course. There are many different types of sunglasses as well. In addition to prescription fashion sunglasses, you can get them made specifically for driving, swimming, and other sports. Prescriptions for children are also available.
Features To Consider For Your Sunglasses
There are many different features to consider when choosing your new sunglasses. For example, you might want progressive or polarized sunglasses. Polarized lenses ensure that only the light you want to pass through gets to your eye. Progressive lenses change how clear or dark they are based on how much sunlight there is. Outside, they'll be dark like traditional sunglasses while inside, they'll be light enough to see comfortably.
Do you have a different prescription for each eye? If so, you'll need to be sure that you order your sunglasses from a manufacturer that can accommodate this need. Keep in mind that the more reputable the manufacturer, the more likely you are to be able to get the exact pair of sunglasses that you need for vision, comfort, and style. No matter what you choose, be sure to get an anti-reflective coating on the lenses, which is what works to protect you against the sun's UV rays.
Choosing the Right Lenses and Frames
It's important to choose the right type of lenses and frames to meet your needs. When it comes to lenses, you can opt for glass or plastic. Typically, ophthalmologists recommend polycarbonate. A type of plastic, polycarbonate lenses are scratch-resistant, fog-resistant, and shatterproof, making them the safer option for driving and playing sports. When made right and purchased from a reputable manufacturer, polycarbonate lenses can last for years.
Choosing the right frames is necessary as well. Look for frames that provide a wraparound style with rubber at the temples and on the bridge of the nose. This ensures that your sunglasses stay in place, especially when playing sports. The rubber areas also provide enough comfort to prevent slipping and chafing at the nose or on the side of the head.

FAQs
1. What Are the Different Levels of Toning For Sunglasses?
The level of toning determines how much light gets through your sunglasses. There are four different levels. Level 0 provides only about 20% protection from the sunlight. Levels 1 and 2 are the best options for daily life and protect you from up to 80% of sunlight. Level 3 provides protection from at least 90% of sunlight and is best for outdoor wear on sunny days. Finally, level 4 offers the most protection and is used by professionals and travelers who are in areas with high solar activity.
2. How Often Will I Need To Replace Sunglasses?
You'll need to replace your sunglasses anytime your prescription changes. Ideally, you'll have an eye exam before purchasing your new prescription lenses. Then, have an eye exam about once per year to ensure that your prescription stays the same.
3. How Do I Choose the Right Size Glasses When Buying Online?
To purchase the right size sunglasses online, you need to know the distance between your pupils. When you have an eye exam, your eye doctor will tell you your pupillary distance (PD). If you don't know the information offhand, you can also measure it yourself at home.
4. Does Insurance Cover My Prescription For Sunglasses?
Yes, many insurance providers do cover sunglasses that need to have a prescription. Contact your insurance provider to see what your options are, and then be sure to shop with a retailer that accepts your insurance plan.
5. Do I Need More Than One Pair of Sunglasses?
That depends on your needs. If you don't mind wearing your sports sunglasses when driving or just running errands, then no. However, some people prefer to have different sunglasses to match different outfits or moods. The choice is really yours.
Find Your New Sunglasses Today
Are you ready to find the best prescription sunglasses to meet your needs? Check out the many different options that Marvel Optics provides!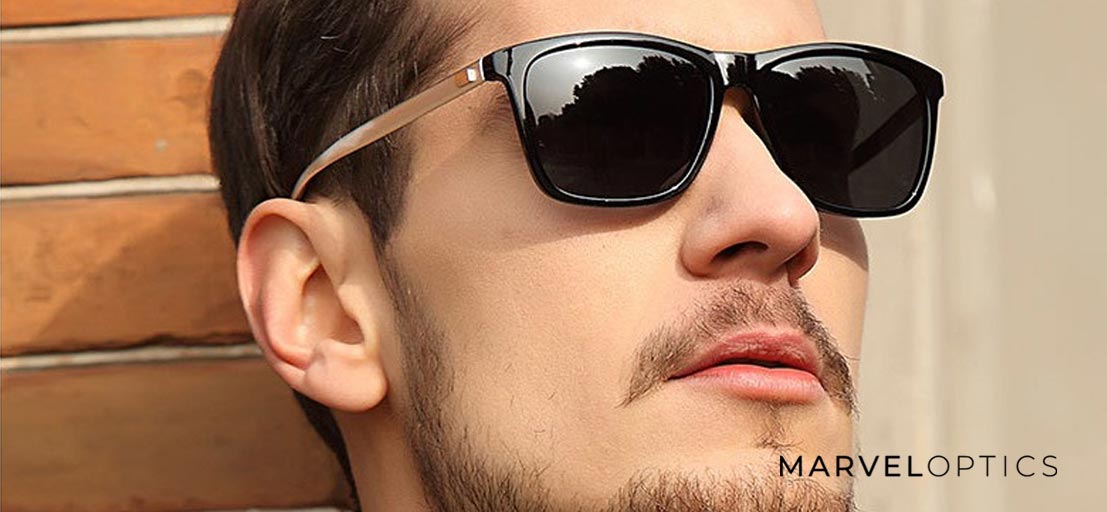 ---
Best Polarized Sunglasses
Bobster Ryval 2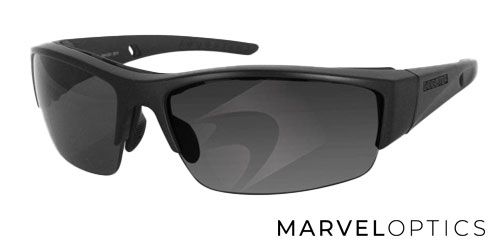 These sleek, modern frames have an adjustable nose piece and removable foam so you can achieve the perfect fit. The polarized lenses reduce glare and have an anti-fog coating to provide you with a clear field of vision in varying conditions. These high-performance sunglasses offer 100% protection from UV rays and feature impact resistance, too, so you can remain active and keep your eyes safe from harm. Bobster incorporates the latest technology into great-looking sunglasses for the ultimate in safety and style.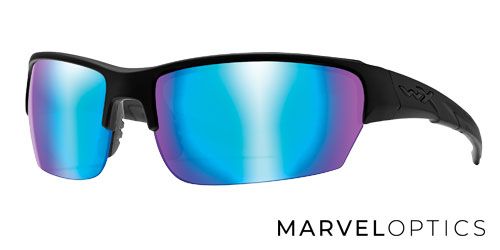 These stylish sunglasses look great and offer many benefits. Rated by the American National Standards Institute for impact protection, these polarized sunglasses are shatterproof, scratch-resistant and provide 100% UV protection. They give you clear vision in bright light so you can stay active in high-glare conditions. The comfortable, plastic wraparound frames showcase your style and protect your eyes for the best combination of fashion and function.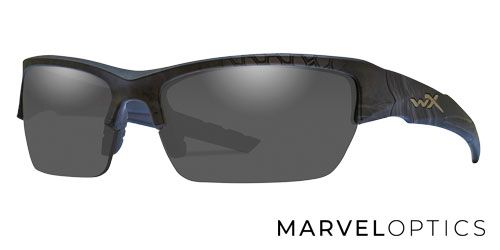 WileyX Valor polarized glasses feature lightweight, durable plastic frames that provide both comfort and protection. You can get a variety of lens types and switch them out to fit the current sun conditions. This option gives you the ultimate flexibility for many activities and adventures. Choose the frame color and pattern that fits your unique style. You will look great and get distortion-free clarity with UVA/UVB protection.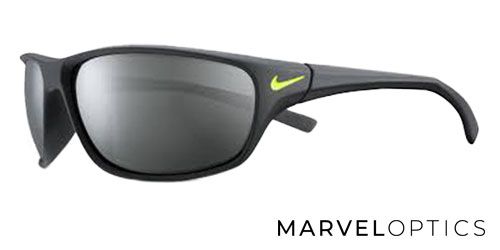 These sunglasses feature lightweight, sport-wrap frames with a slim fit profile. Maximum wide-angle coverage with polarized lenses for sharp visual acuity helps you perform at the top of your game. The lenses reduce glare and resist scratching, dust and fogging. UV protection safeguards your eyes from the dangers of the sun so that you can engage in outdoor pursuits safely. Nike upholds a quality standard for athletes and people with active lifestyles, so you get high-performance eyewear that is sleek, sporty and comfortable.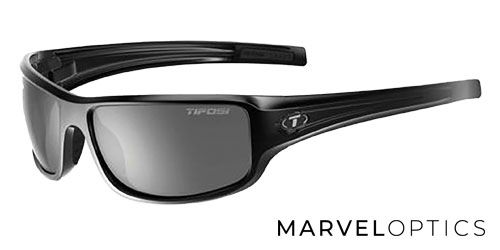 These lightweight, wraparound frames are ANSI rated for durable, long-lasting eye protection. Hydrophilic rubber nose pieces ensure a non-slip fit for your active endeavors. UV protection averts eye damage, and polarized lenses prevent color distortion and glare. Tifosi designs technologically advanced sunglasses to offer you the best eyewear for your activity.