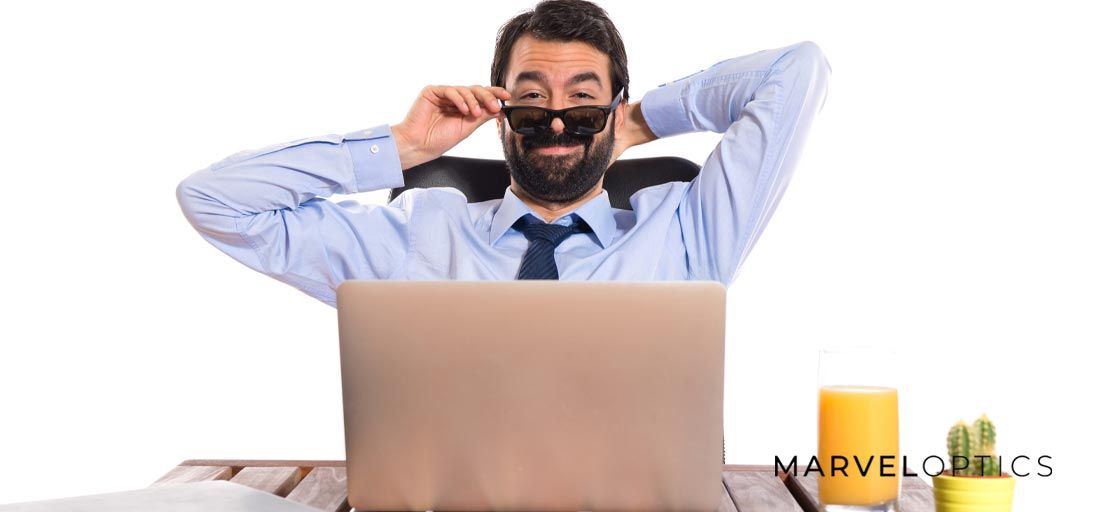 Ordering Prescription Sunglasses How To Guide
As the summer sun heats up, so does your need for adequate protection from its rays. Sunscreen can help protect your skin, but what about your eyes? If you have a prescription, sunglasses may seem out of reach. Worry no more. You can order prescription sunglasses that are trendy and protect your eyes. The best prescription sunglasses also shield your eyes from harmful UV rays. Learn how to order prescription sunglasses online in just a few easy steps and start protecting your eyes right away.
Update Your Prescription
Before starting the process of selecting frames or even looking online, begin with your prescription. If you can't locate it, call your eye doctor to make a copy for you. Remember, you will need to record your pupillary distance if they have it, or you can make a measurement on your own. If it has been more than a year or so since your last eye exam, you should make an appointment. A current and updated prescription will ensure that you'll be seeing clearly out of your new prescription sunglasses.

Choose Trendy Frames
Once your prescription is in hand, you can begin shopping for frames. There are three primary areas of preference when browsing for sunglasses frames online. Gathering some quick information before you start shopping can help simplify the process.
Record some information about the shape of your face and which glasses may complement you more than others. The familiar face shapes are square, round, oval, and heart-shaped. Generally, a good rule of thumb is to choose a frame shape that is somewhat the opposite of your face shape—square for round or oval for square, etc. No shape is ever a true opposite so base your decision on what you like too.
You can measure your face from temple to temple to determine the width of your face. Depending on that measurement, you can decide on the width of your glasses. It is true that some people also prefer oversized, and even tiny frames have gained popularity, but as a starting point, measure your face to get the proper width.
You can determine whether you have warm, cool, or neutral skin and hair tones. Based on this information, you may decide that some colors complement your skin or hair better than others. Likewise, contrasting colors or bright patterns can also make a bold statement.

Pick Ideal Lenses
You have the updated prescription in hand, and you know which frames you want. Now, the next step is to choose the lenses that best suit your needs. Marvel Optics has a wide variety of lenses for prescription sunglasses online. Not only are the options affordable, but the range of customizations will suit every shopper and activity. Common lens feature choices include:
Tint and color
Single or multi-focal
Premium Digital HD
Polarization
Anti-scratch
UV protection
Blue light protection
ANSI- and impact-rated

Input Your Prescription
Once you make all the selections to ensure your new sunglasses will be the best prescription sunglasses you've ever purchased, you'll need to go back to the first step: get your prescription ready. One of the final steps of the process requires you to input your prescription and then verify that it is correct. Take the time to double-check your prescription so that you're extra sure the numbers have been inputted correctly.

Verify and Submit
When you verify that the prescription is correct, the last remaining step is to submit your order. You will verify and submit your order then complete your payment and shipping information. The only thing between you and your new prescription sunglasses now is just a little bit of time and a lot of anticipation.


FAQs
Can I order prescription sunglasses with any frames?
In most cases, yes. Lenses can be customized in many different ways to suit your needs.
I have very sensitive eyes. Can I choose a mirror tint and UV protection for my prescription sunglasses?
You can choose a mirror tint and UV protection for your order, in addition to being able to select the color of the mirror tint.
I want to buy prescription sunglasses online that I can use for fishing competitions, and I need an anti-reflective coating. Do you offer that for sunglasses?
Yes. We offer an option for both anti-reflective and anti-fog coating that would benefit you when you are out on the water.
I want to buy fashionable sunglasses, but I have prescription bifocals. Do you have cute prescription sunglasses for bifocals too?
Yes. We have the best prescription sunglasses options, no matter your prescription. We offer single and multi-vision options. You can order trendy prescription bifocal sunglasses just as quickly as you can single vision prescription sunglasses. Beach reading is an important activity, too!
Once my prescription sunglasses are made, how long will it take to ship them to me?
No matter the shipping option you choose, it will take no more than five days for your sunglasses to get to you, and tracking is provided on every order.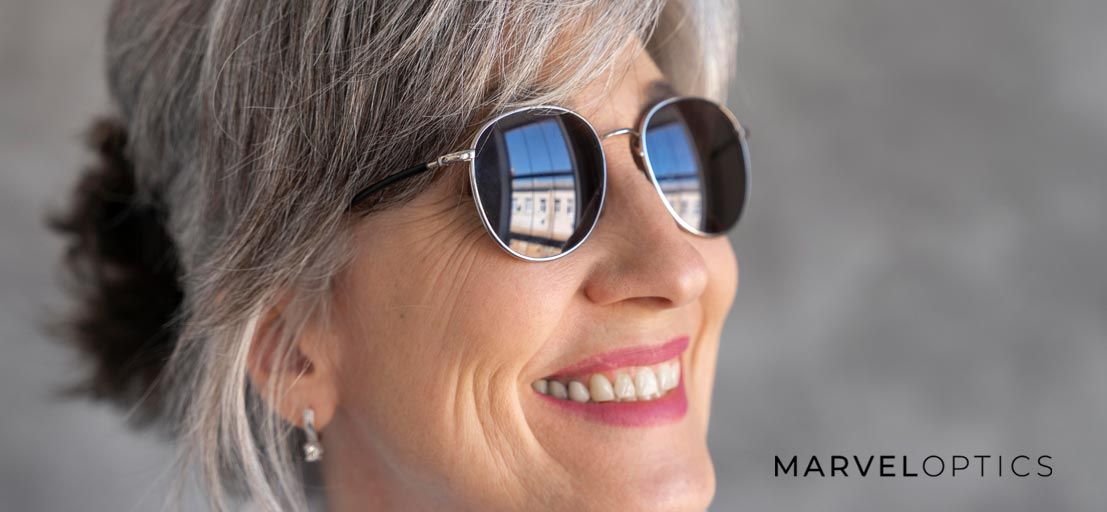 ---
Best Polarized Sunglasses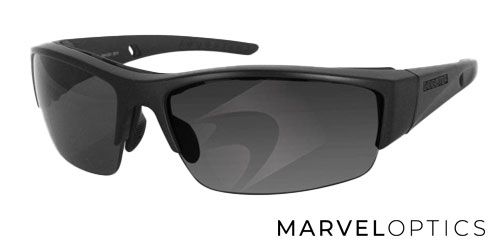 These sleek, modern frames have an adjustable nose piece and removable foam so you can achieve the perfect fit. The polarized lenses reduce glare and have an anti-fog coating to provide you with a clear field of vision in varying conditions. These high-performance sunglasses offer 100% protection from UV rays and feature impact resistance, too, so you can remain active and keep your eyes safe from harm. Bobster incorporates the latest technology into great-looking sunglasses for the ultimate in safety and style.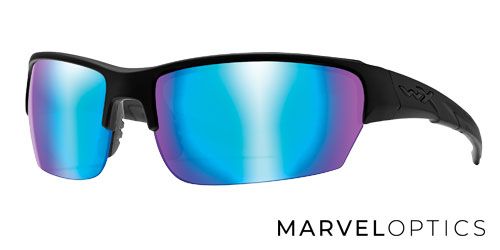 These stylish sunglasses look great and offer many benefits. Rated by the American National Standards Institute for impact protection, these polarized sunglasses are shatterproof, scratch-resistant and provide 100% UV protection. They give you clear vision in bright light so you can stay active in high-glare conditions. The comfortable, plastic wraparound frames showcase your style and protect your eyes for the best combination of fashion and function.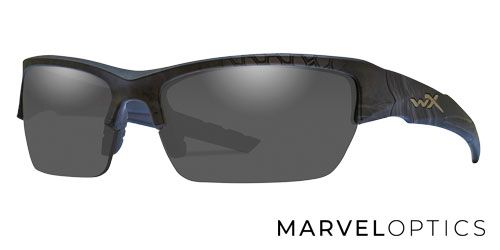 WileyX Valor polarized glasses feature lightweight, durable plastic frames that provide both comfort and protection. You can get a variety of lens types and switch them out to fit the current sun conditions. This option gives you the ultimate flexibility for many activities and adventures. Choose the frame color and pattern that fits your unique style. You will look great and get distortion-free clarity with UVA/UVB protection.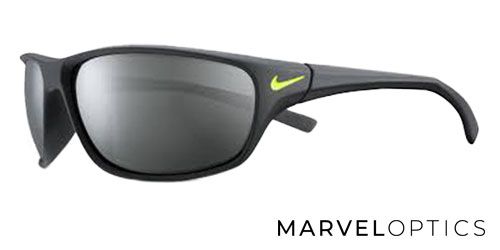 These sunglasses feature lightweight, sport-wrap frames with a slim fit profile. Maximum wide-angle coverage with polarized lenses for sharp visual acuity helps you perform at the top of your game. The lenses reduce glare and resist scratching, dust and fogging. UV protection safeguards your eyes from the dangers of the sun so that you can engage in outdoor pursuits safely. Nike upholds a quality standard for athletes and people with active lifestyles, so you get high-performance eyewear that is sleek, sporty and comfortable.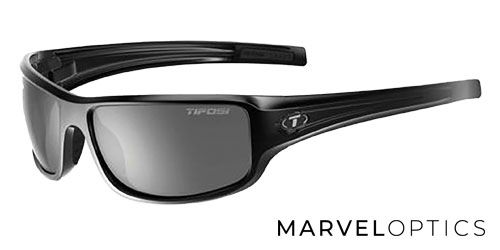 These lightweight, wraparound frames are ANSI rated for durable, long-lasting eye protection. Hydrophilic rubber nose pieces ensure a non-slip fit for your active endeavors. UV protection averts eye damage, and polarized lenses prevent color distortion and glare. Tifosi designs technologically advanced sunglasses to offer you the best eyewear for your activity.