Picking the right sunglasses can often prove to be a bigger challenge than most people realize. If you're someone who wants to stay protected when you head outside on a sunny day, then you need to dedicate a bit of time to finding the perfect eyewear. Instead of diving into the endless options in front of you, it might be easier to take a step back and review the offerings from one of the top brands in the industry. Wiley X is a perfect brand to begin with, as the company has been producing quality eyeglasses for many years.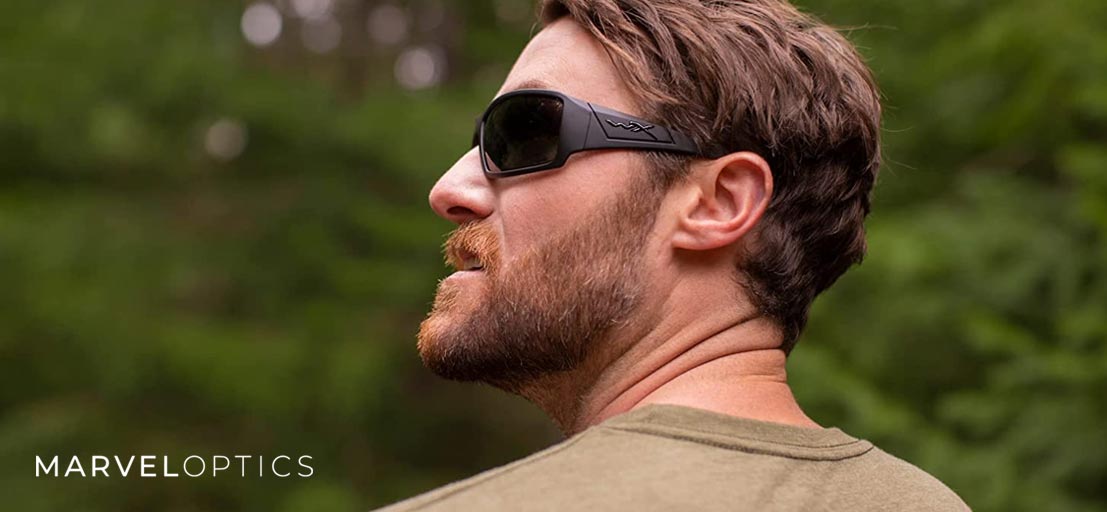 There are a number of reasons why consumers prefer Wiley X sunglasses. If you're curious about what makes the eyewear from this brand so appealing, look over this guide and learn what you need to know about grabbing the right shades for your lifestyle.
Why Wiley X Is a Trusted Name
Wiley X was founded in 1986 by a veteran who wanted to create tactical and casual eyewear that went above and beyond the average industry standards. For almost four decades, the brand has been able to surpass customer expectations by delivering quality products that protect and delight. Whether you're looking for glasses that will shield you from harm while hunting, shooting, riding, or hanging out with friends, Wiley X definitely has a design that will appeal to your needs.
Shatterproof Lenses
Durability is one of the most important factors to take into consideration when it comes to selecting the best glasses for your needs. If you live an active lifestyle, the last thing you want is for a slight impact to cause your glasses to break. Thankfully, Wiley X is serious about durability. The lenses used in each pair of sunglasses is made of selenite polycarbonate, a material that is known to exceed ballistic standards put forth by the military. What's more, the glasses are also tested in order to guarantee protection and provide consumers with peace of mind.
Wiley X consistently meets the standards of the American National Standards Institute. The shatterproof lenses are put through rigorous tests in order to ensure that the materials will resist sudden impacts and other commonplace risks. When you see a designation of ANSI z87.1 on a pair of glasses, it means that you can rest assured that your eyewear will protect you from a plethora of hazards you are likely to encounter during your daily routine.
Virtually Unbreakable Frames
While the durability of the lenses is key to your satisfaction when selecting eyewear, you must also consider the strength of the frames. As mentioned, glasses produced by Wiley X are meant to withstand a variety of intense conditions. To guarantee the frames remain strong no matter the environment you find yourself in, the brand utilizes a triloid nylon material. This means that you won't need to worry about your frames breaking simply because you dropped your glasses or experienced a blow to the head.
Comfort and Performance
Though you need to select glasses that are durable enough for your lifestyle, you should also factor comfort into your final decision. Since you will likely be wearing your sunglasses for long durations, selecting a pair that is comfortable can increase the odds that you will keep the glasses on your face at all times. Wiley X takes several precautions to guarantee comfort no matter what the conditions of your day may look like.
Lens Clarity
Quality sunglasses are about a lot more than shielding your eyes from the sun. A trustworthy pair of shades will also improve the way you go about your daily routine. Wiley X puts a lot of effort into overall lens clarity. One way that this is accomplished is with polarized lenses. This treatment reduces the glare that occurs when light reflects off surfaces like water, ice, and glass. Whether you're fishing, boating, or riding, you can expect your lenses to deliver a clear image no matter the conditions.
Facial Cavity Seals
While sunglasses typically aim to reduce the impact of light on the eyes, glasses manufactured by Wiley X also target a number of other issues that can disrupt your ability to see. Many of the models produced by the brand include facial cavity seals. These seals are meant to prevent wind from hitting the eyes and causing dryness or discomfort. Additionally, the seals protect the peripherals from dust and debris.
Top Down Ventilation
When you're working in conditions where the temperature can reach extremes or cause a lot of humidity, the last thing you want is for the lenses of your sunglasses to fog. This is another area where sunglasses by Wiley X excel. The glasses produced by this brand feature a cutting-edge ventilation system that allows air to pass behind the lenses. This reduces the odds of fog and helps you to stay focused on whatever task is in front of you.
Favorite Wiley X Styles
The beauty of prescription sunglasses by Wiley X is that there are countless style to choose from. Whether you're someone who works in a high-risk environment like construction or you simply need a pair of shades to keep you protected while you're out on the boat for a day of relaxation, there is a perfect design available for you to use to your advantage. Looking at some of the top offerings by Wiley X can help point you in the right direction.
Wiley X Peak
One of the most popular options by this brand is the Wiley X Peak. Designed to be both flexible and comfortable, the Peak features lenses that block 100% of both UV-A and UV-B rays without impacting clarity. The Peak meets ANSI standards, making it a perfect fit for anyone who works a high-demand job or needs extra protection while outdoors. With a lightweight design and prescription-ready frames, this is a great choice for those in need of a quality pair of shades.
Wiley X Saint
Another great choice to consider when shopping for sunglasses by Wiley X is the Saint. If you are looking for shades that boost optical clarity and protect against the threat of sudden impacts, the Saint is an ideal fit. With an ANSI rating of z87.1 and scratch-resistant lens coatings, the Saint is a model that is sure to keep you safe no matter where the day takes you. The Wiley X Saint also boasts 100% protection from UV-A and UV-B rays.

FAQs
Where Can I Find Wiley X Sunglasses?
If you're ready to find the perfect shades, now is the time to look at all of the options that Wiley X has to offer. Peruse the selection of Wiley X sunglasses available to you at Marvel Optics and discover a pair that is right for your lifestyle.
What Qualities Are Most Important When Picking Sunglasses?
While there are several factors to take into consideration when selecting sunglasses, durability and comfort tend to stand out above the rest. Beyond this, you want to make sure you are selecting glasses that boast full protection from both UV-A and UV-B rays.
What Are Polarized Lenses?
Polarization is a treatment that can be applied to lenses in order to reduce the glare that happens when light hits reflective surfaces. Whether you're constantly near the water, riding your bike, or in snowy conditions, polarized lenses can make a world of difference.
How Can I Pick the Right Sunglasses for Me?
In order to pick sunglasses that work for you, experts advise selecting frames that have a design opposite the shape of your face. Someone with a rounded jawline, for example, will typically look best in sunglasses with squared frames.
Can Sunglasses Be Fitted With Prescription Lenses?
Yes, you can have Wiley X shades fitted with prescription lenses. All you need to do is find the design that works best for the demands of your daily routine.
While shopping for the best sunglasses can be a challenge at times, you will be able to increase the odds of success by seeking out options from a trusted brand. Review the variety of Wiley X sunglasses available at Marvel Optics and see which design is right for you.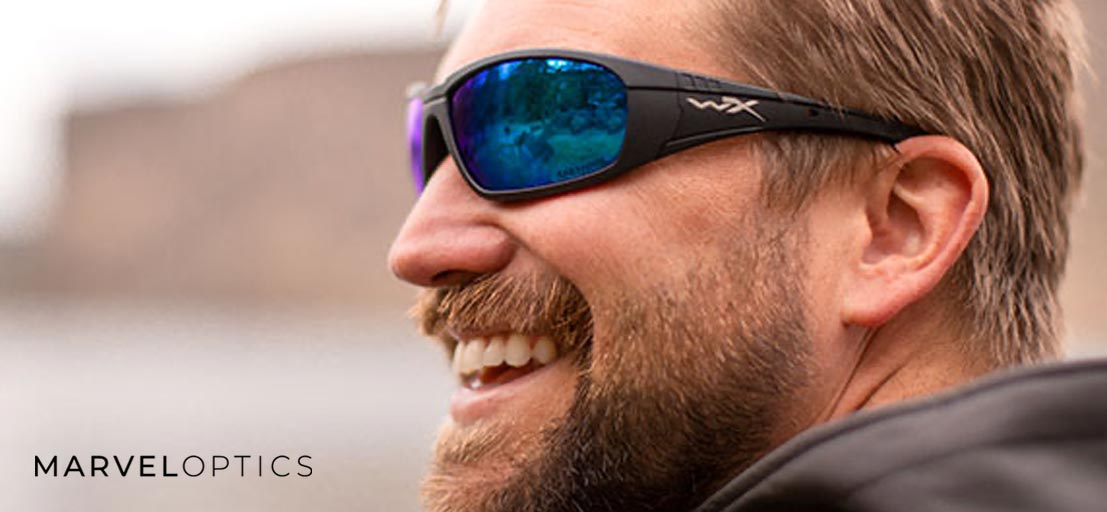 ---
Best Polarized Sunglasses
Bobster Ryval 2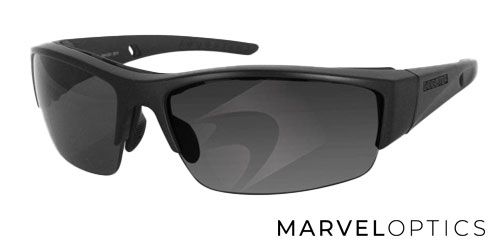 These sleek, modern frames have an adjustable nose piece and removable foam so you can achieve the perfect fit. The polarized lenses reduce glare and have an anti-fog coating to provide you with a clear field of vision in varying conditions. These high-performance sunglasses offer 100% protection from UV rays and feature impact resistance, too, so you can remain active and keep your eyes safe from harm. Bobster incorporates the latest technology into great-looking sunglasses for the ultimate in safety and style.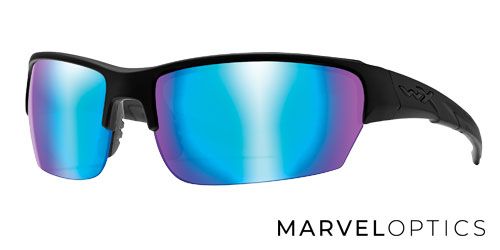 These stylish sunglasses look great and offer many benefits. Rated by the American National Standards Institute for impact protection, these polarized sunglasses are shatterproof, scratch-resistant and provide 100% UV protection. They give you clear vision in bright light so you can stay active in high-glare conditions. The comfortable, plastic wraparound frames showcase your style and protect your eyes for the best combination of fashion and function.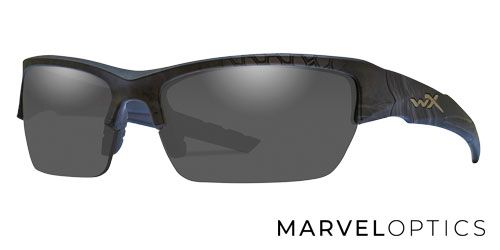 WileyX Valor polarized glasses feature lightweight, durable plastic frames that provide both comfort and protection. You can get a variety of lens types and switch them out to fit the current sun conditions. This option gives you the ultimate flexibility for many activities and adventures. Choose the frame color and pattern that fits your unique style. You will look great and get distortion-free clarity with UVA/UVB protection.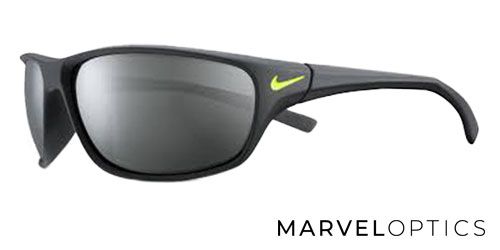 These sunglasses feature lightweight, sport-wrap frames with a slim fit profile. Maximum wide-angle coverage with polarized lenses for sharp visual acuity helps you perform at the top of your game. The lenses reduce glare and resist scratching, dust and fogging. UV protection safeguards your eyes from the dangers of the sun so that you can engage in outdoor pursuits safely. Nike upholds a quality standard for athletes and people with active lifestyles, so you get high-performance eyewear that is sleek, sporty and comfortable.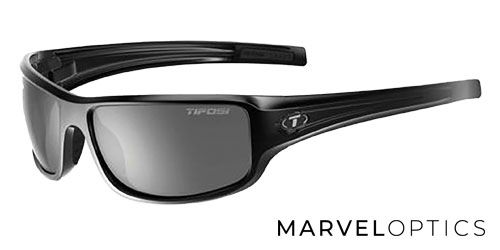 These lightweight, wraparound frames are ANSI rated for durable, long-lasting eye protection. Hydrophilic rubber nose pieces ensure a non-slip fit for your active endeavors. UV protection averts eye damage, and polarized lenses prevent color distortion and glare. Tifosi designs technologically advanced sunglasses to offer you the best eyewear for your activity.