Take a walk on any sunny day and you are bound to see people shading their eyes behind a pair of fashion sunglasses. It's an easy bet since 83% of U.S. men and 89% of U.S. women wear sunglasses regularly. But are they wearing the right pair?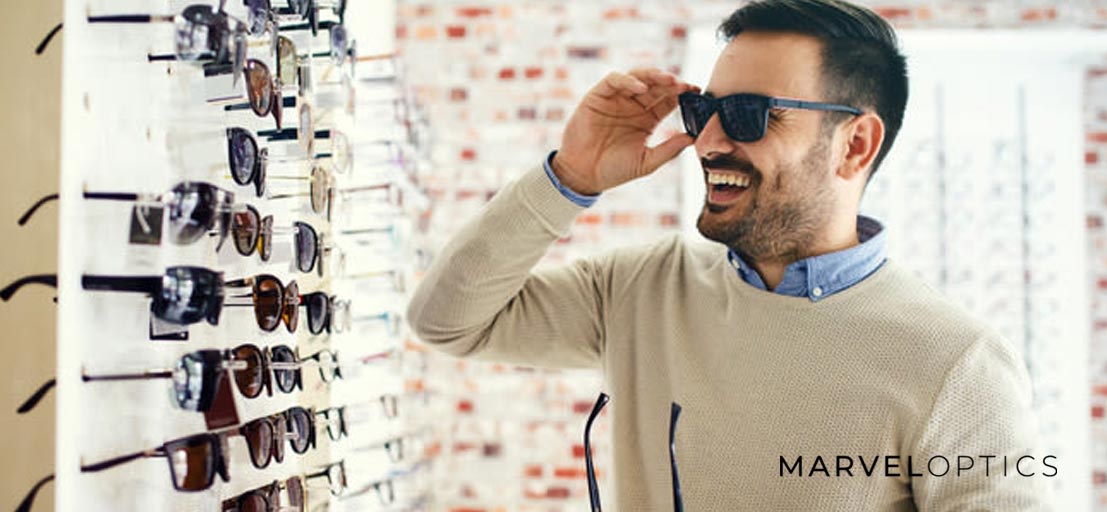 When most people buy sunglasses, they choose a pair from a department store spinner rack. Few consider the materials they are made from or if they will protect their eyes. They want sunglasses that say they are way ahead of the latest fashion trend.
Sunglasses should offer more than a fashion statement. They should protect the wearer's vision and provide an unobstructed view. If you don't think you can find that from a department store, consider customizing your sunglasses with an expert.
Why Customize Your Sunglasses?
There are many reasons why people choose customization. If you wear prescription sunglasses, customization can help ensure your lenses are made of the best material and provide clear vision. Durable frames and scratch-resistant coatings can extend the life of your sunglasses, as well.
Maybe you prefer polarized sunglasses. Polarized frames only allow vertical light waves through, blocking horizontal light waves. This reduces overall glare, including from wet roads, window reflection and more.
Fashion sunglasses matter, too. When sunglasses improve your appearance and suit your wardrobe, they can boost individual confidence and simply make you happier.
The Health Benefits of Sunglasses
Sunglasses do more than alleviate squinting. They also protect your vision from the sun's ultraviolet (UV) radiation.
UV rays can do a lot of damage. One form, UVA, can make it more difficult to see fine detail by messing with your macula, which sends signals to your brain to help it decipher light to create images. And UVB rays can damage your eye's cornea and lens if left unchecked.
When selecting customized prescription sunglasses or polarized sunglasses make sure they block 99% to 100% of harmful UVA and UVB rays. Boost the benefits of your pair by also requesting sunglasses that:
Stop 75% to 90% of visible light
Are made with a lens that provides proper color correction
Have lenses with equal darkness levels throughout, protecting your whole eye
Add These Customizations to Your List
Once you are sure your fashion sunglasses are also healthy sunglasses, consider a few further customizations. Simple additions include:
A carrying case: Custom cases better protect your prescription sunglasses from lens scratches and accidents that break your frames
The right color: Darker lenses aren't always the best lenses when it comes to protecting your eyes from the sun. As long as your polarized sunglasses stop 99% to 100% of UV rays, you can choose whatever color suits your personality, from pink to purple and everywhere in between.
Protective straps: If you are active, whether at work or at home, picking a pair of customized straps can help ensure you don't lose your sunglasses.

FAQs
1. What custom sunglass types are available?
There are more than a dozen general custom sunglass styles to choose from, with more introduced every day, it seems. Popular styles include Aviator and Wayfarers, as well as less known styles like Butterfly and Browline sunglasses. The best option is the style you feel most comfortable with.
2. How do I choose a color?
Picking the right color depends on whether you are choosing for yourself or an event. If you are part of a bridal party, select a modern color like brown or green. Attending a vintage party? Pick beige tones or translucent lenses. Or go big in gold, silver or bedazzled for a night on the town.
3. Are there other reasons to choose custom sunglasses?
Many consumers choose customized sunglasses to either conform with a prescription or make a fashion statement. Others, like marketing departments, customize sunglasses for employee events, promotional giveaways and more. These custom sunglasses are less expensive, bought in bulk and are marked with the company brand.
4. Will they look the same as I design?
One of the best parts of custom sunglasses is the design process. It is easy to spend an afternoon using online tools to create the perfect pair of fashion sunglasses. But will the finished product look the same? For the most part, your sunglasses will look the same, though there is always the chance minor discrepancies will occur between the submitted design and the final product.
5. How much does customization cost?
Several factors determine the price of custom sunglasses. Sunglass materials are the most obvious factor. Prescription sunglasses with detailed customization and total UV protection will require more materials than a simple pair of fashion sunglasses. The craftsmanship necessary to build those custom shades can affect cost, as well.
When you are ready to explore customizing a new pair of sunglass, reach out to the experts at Marvel Optics to learn more.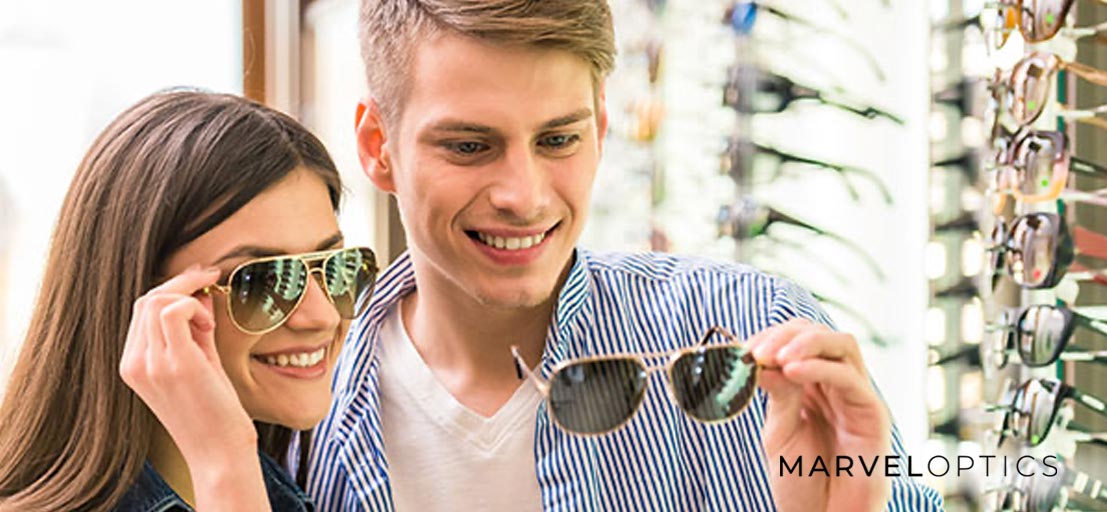 ---
Best Polarized Sunglasses
Bobster Ryval 2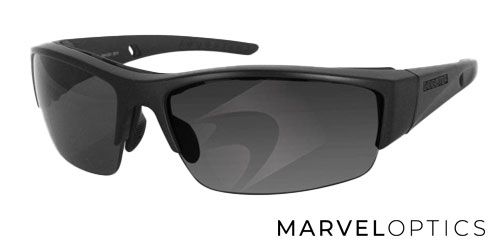 These sleek, modern frames have an adjustable nose piece and removable foam so you can achieve the perfect fit. The polarized lenses reduce glare and have an anti-fog coating to provide you with a clear field of vision in varying conditions. These high-performance sunglasses offer 100% protection from UV rays and feature impact resistance, too, so you can remain active and keep your eyes safe from harm. Bobster incorporates the latest technology into great-looking sunglasses for the ultimate in safety and style.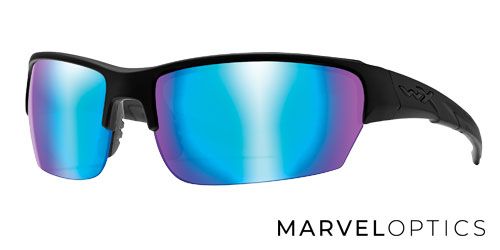 These stylish sunglasses look great and offer many benefits. Rated by the American National Standards Institute for impact protection, these polarized sunglasses are shatterproof, scratch-resistant and provide 100% UV protection. They give you clear vision in bright light so you can stay active in high-glare conditions. The comfortable, plastic wraparound frames showcase your style and protect your eyes for the best combination of fashion and function.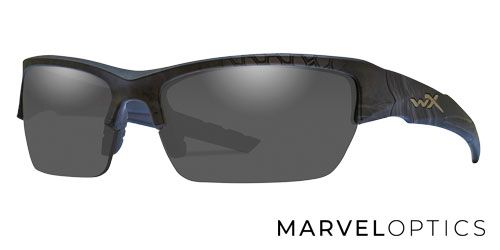 WileyX Valor polarized glasses feature lightweight, durable plastic frames that provide both comfort and protection. You can get a variety of lens types and switch them out to fit the current sun conditions. This option gives you the ultimate flexibility for many activities and adventures. Choose the frame color and pattern that fits your unique style. You will look great and get distortion-free clarity with UVA/UVB protection.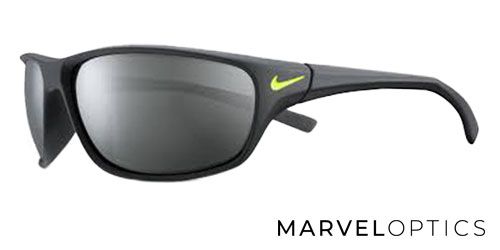 These sunglasses feature lightweight, sport-wrap frames with a slim fit profile. Maximum wide-angle coverage with polarized lenses for sharp visual acuity helps you perform at the top of your game. The lenses reduce glare and resist scratching, dust and fogging. UV protection safeguards your eyes from the dangers of the sun so that you can engage in outdoor pursuits safely. Nike upholds a quality standard for athletes and people with active lifestyles, so you get high-performance eyewear that is sleek, sporty and comfortable.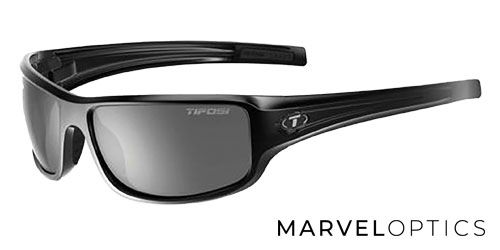 These lightweight, wraparound frames are ANSI rated for durable, long-lasting eye protection. Hydrophilic rubber nose pieces ensure a non-slip fit for your active endeavors. UV protection averts eye damage, and polarized lenses prevent color distortion and glare. Tifosi designs technologically advanced sunglasses to offer you the best eyewear for your activity.