Prescription sunglasses can cost anywhere from $25 to over $100 more than the same frames with non-prescription lenses. Your choice of prescription lens types and features determines the total cost of a pair of sunglasses. Find out why sunglasses with prescription lenses are more expensive than non-prescription eyewear.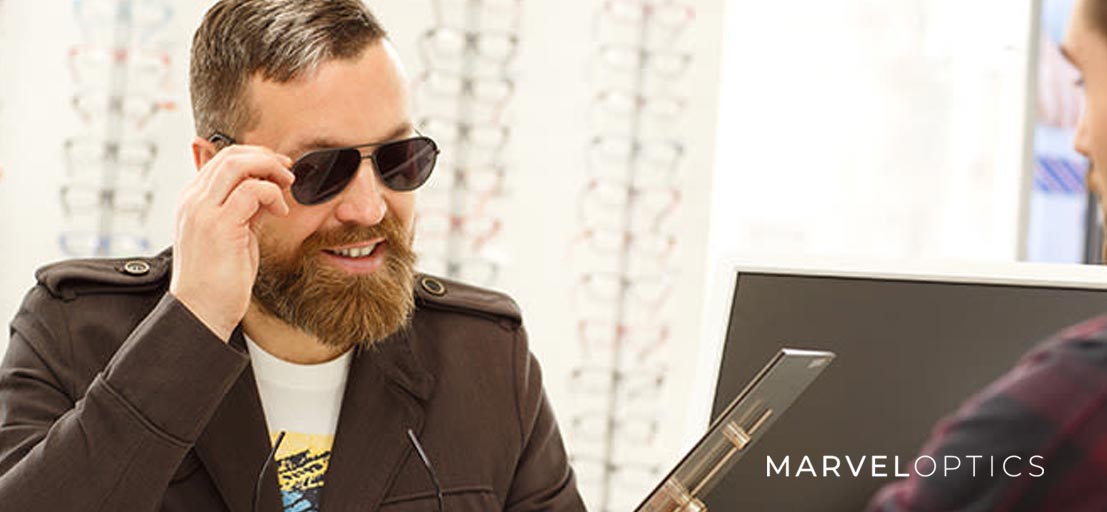 The Price Breakdown for Prescription Sunglasses
Four factors determine the price of a pair of sunglasses with prescription lenses. The first factor is frame cost. Some styles have a flat price regardless of frame color options, while the prices of other frames vary based on the options you select.
Lens type is the second factor that affects the price of sunglasses. Single vision lenses cost less than multifocal lenses. Upgrading to high-definition lenses made with digital equipment adds about $25 to the cost of single vision lenses.
Sunglasses typically have tinted lenses, which is the third factor for the cost of eyewear. Standard or gradient tinting are much more affordable than mirrored, polarized or polarized mirrored tints. Your choice of lens tint can add anywhere from $10 to $89 to the price of sunglasses.
The fourth factor in the cost of sunglasses is your choice of lens upgrades. Lenses with anti-scratch coating and UV protection are available for $7 for single vision or $14 for multifocal lenses. Safety-rated lenses cost $38 for single vision lenses or $42 for multifocal lenses. A premium package featuring the thinnest lenses and anti-scratch, anti-reflective, anti-fog and oleophobic coatings adds over $100 to the price of sunglasses.
Why Non-Prescription Eyewear Costs Less
Prescription lenses are custom designed based on the measurements on your prescription card. Sphere, cylinder and axis measurements determine the strength and type of lenses you need. In turn, these measurements can limit which frames are compatible with your lenses.
When you buy safety sunglasses, the plano or non-prescription lenses that come with the frames are factored into the frame price. Prescription lenses that meet the same standards for impact resistance as frames cost more.
Whether you are buying sunglasses for eye protection or style, lenses for a precise prescription require more labor and materials than non-prescription lenses. Other custom choices such as lens tints and finishes increase the price of custom lenses.
Ways To Save On Prescription Eyewear
The best way to save money on prescription sunglasses is to buy affordable frames. Affordable sunglasses can protect your eyes from exposure to ultraviolet light and any hazards for which frames and lenses are rated as well as more expensive frames.
Make sure that any eyewear you choose meets your eye safety and vision correction needs. Check the frame size and dimensions to ensure a good fit. When it comes to lens tints, sunglasses with standard or gradient tinting cost less than custom polarized sunglasses.
The durability and style of frames vary based on price. Investing in high-quality prescription sunglasses can be more cost-effective in the long run. Marvel Optics has low prices on premium frames with high-quality custom prescription lenses.
FAQs
How Can I Customize Sunglasses Lenses?
Customize your favorite pair of prescription-ready frames with single-vision, multifocal or reading lenses. You can select tinted lenses or light-adjusting photochromic lenses for sunglasses. Custom tint options include a wide range of colors in standard or gradient tints and a choice of mirrored, polarized and polarized mirrored tints.
Which Frames Can Accommodate Prescription Lenses?
The terms "prescription-ready" or "Rx-able" indicate that a style of frames is compatible with corrective lenses. Browse the full selection of sunglasses frames from leading brands on Marvel Optics and check the frame options and lens types available for any style to find out whether frames can accommodate your prescription.
How Do I Check the Safety Rating of Sunglasses?
Product descriptions for sunglasses that pass basic or high-velocity impact tests established by the American National Standards Institute will mention an ANSI Z87 safety rating. In addition to this standard, you can also check the frame and lens materials, features and recommended activities to determine the protection level of eyewear.
What Are the Pros and Cons of Polarized Lenses?
Polarized lenses block glare. Lens polarization treatments involve lamination with a chemical in a pattern that blocks light that bounces off of reflective surfaces at horizontal angles. The drawbacks of sunglasses with polarized lenses include difficulty reading smartphone or device screens, as the lens coating also blocks these light sources.
Which Prescription Lens Options Are Available?
Single-vision or multifocal lenses, such as bifocal and progressive lenses, are available for many sunglasses frames. High-definition lens surfacing is an option for single or multifocal prescription lenses. You can choose from light-adjusting photochromic lenses or tinted sunglasses lenses with options for standard, gradient, mirrored or polarized tints.

---
Best Polarized Sunglasses
Bobster Ryval 2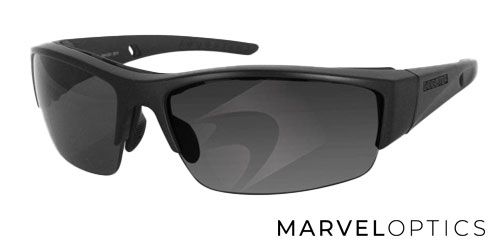 These sleek, modern frames have an adjustable nose piece and removable foam so you can achieve the perfect fit. The polarized lenses reduce glare and have an anti-fog coating to provide you with a clear field of vision in varying conditions. These high-performance sunglasses offer 100% protection from UV rays and feature impact resistance, too, so you can remain active and keep your eyes safe from harm. Bobster incorporates the latest technology into great-looking sunglasses for the ultimate in safety and style.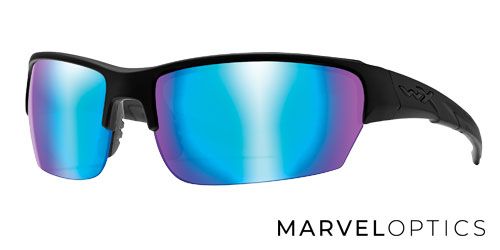 These stylish sunglasses look great and offer many benefits. Rated by the American National Standards Institute for impact protection, these polarized sunglasses are shatterproof, scratch-resistant and provide 100% UV protection. They give you clear vision in bright light so you can stay active in high-glare conditions. The comfortable, plastic wraparound frames showcase your style and protect your eyes for the best combination of fashion and function.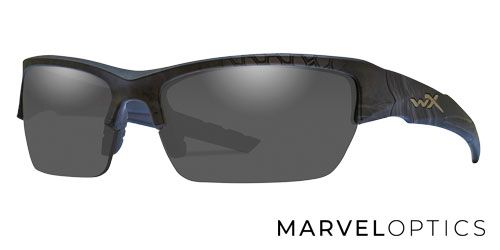 WileyX Valor polarized glasses feature lightweight, durable plastic frames that provide both comfort and protection. You can get a variety of lens types and switch them out to fit the current sun conditions. This option gives you the ultimate flexibility for many activities and adventures. Choose the frame color and pattern that fits your unique style. You will look great and get distortion-free clarity with UVA/UVB protection.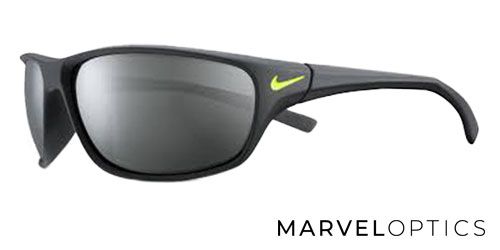 These sunglasses feature lightweight, sport-wrap frames with a slim fit profile. Maximum wide-angle coverage with polarized lenses for sharp visual acuity helps you perform at the top of your game. The lenses reduce glare and resist scratching, dust and fogging. UV protection safeguards your eyes from the dangers of the sun so that you can engage in outdoor pursuits safely. Nike upholds a quality standard for athletes and people with active lifestyles, so you get high-performance eyewear that is sleek, sporty and comfortable.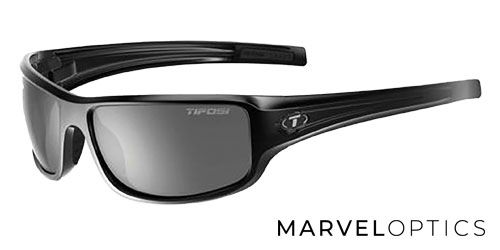 These lightweight, wraparound frames are ANSI rated for durable, long-lasting eye protection. Hydrophilic rubber nose pieces ensure a non-slip fit for your active endeavors. UV protection averts eye damage, and polarized lenses prevent color distortion and glare. Tifosi designs technologically advanced sunglasses to offer you the best eyewear for your activity.