Prescription sunglasses are a must for proper eye health. While this eyewear is stylish and trendy, they protect your eyes from harmful UV sun rays. They also block high-energy visible (HEV) blue light, which stems from computers and smart devices. They even reduce your chances of getting cataracts, while slowing macular degeneration and other eye impairments and optical issues.
MarvelOptics.com is your source for prescription sunglasses online at cost-affordable rates. With glasses starting as low as $5.95, you will find a choice selection of eyewear in all the latest fashions and styles. These include but are not limited to:
Aviator/Pilot – a go-to classic with a simple, distinct teardrop shape and metal frame for men.
Butterfly – oversized prescription sunglasses with unique butterfly shape, excellent eye protection, and facial coverage.
Cat Eye – an old-school classic with retro designs that are perfect for women.
Geometric – oversized octagonal lenses that can be fitted with tints and color of your choice – blue, red, green, and much more.
Round/Oval – a popular seller for years – round/oval prescription sunglasses are designed to make both a fashion and visual statement.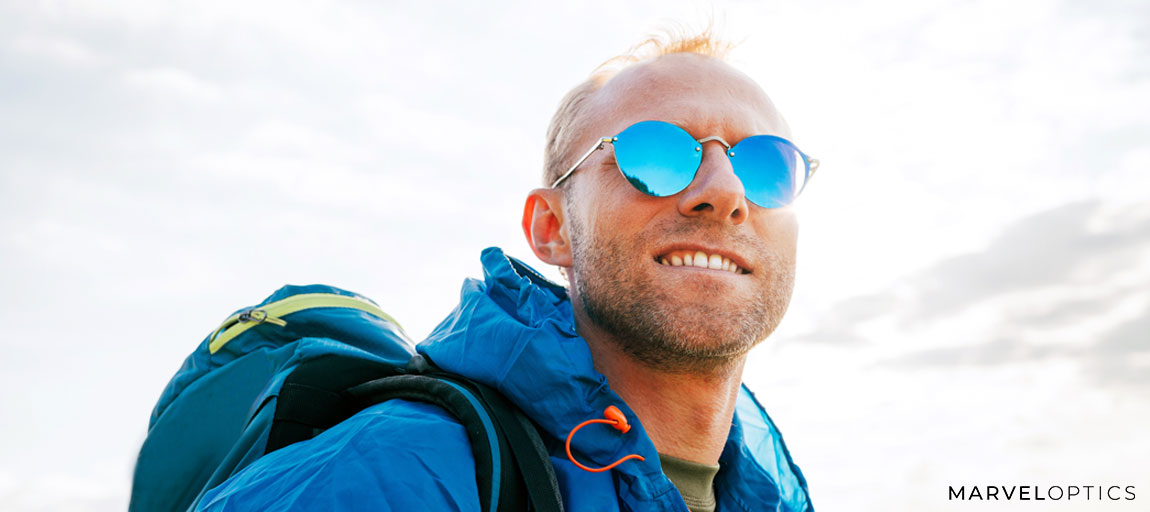 You will also find polarized prescription sunglasses at MarvelOptics.com. These spectacles are designed to reduce glare from surfaces like glass, water, and snow. This keeps your vision in focus without the need for squinting when looking at bright light. Sunglasses even protect your eyes from projectiles, dust, pollen, and particles from gusty winds.
Let's take a look at the top 5 prescription sunglasses that are bringing in stellar customer reviews and excellent industry ratings this year.
Ray-Ban Aviator Classic
Ray-Ban Aviator Classic sunglasses are available with a prescription or polarized lenses. These iconic glasses feature a wide array of lenses and frames colors. These include classic black frames, along with green lenses for that perfect contrast. They also block out 85% of visible and blue light – making them this year's most preferred prescription sunglasses among wearers.
Duduma Polarized Sports Sunglasses
Duduma Polarized Sports Sunglasses continue to receive great reviews across the eyewear industry. These sporty spectacles feature 100 percent polarized coating for guarding your eyes against UV rays, blue light, and nagging glare. With polycarbonate lenses and durable, scratch-resistant frames, these fashionable prescription sunglasses are available in a range of colors. They also showcase stylish frames and are ideal for outdoor activities and social events.
Warby Parker Oval – Round Sunglasses
Warby Parker features oval – round sunglasses with cool prescription shades for optical protection. Their Nellie sunglasses collection are sporty, stylish, and available in extra-width designs. While the company specializes in quality eyewear, their sunglasses are rapidly becoming a favorite among prescription wearers in 2020. No truer is this than for folks that love the vintage oval eyewear look that was popularized by John Lennon and other legends over the years.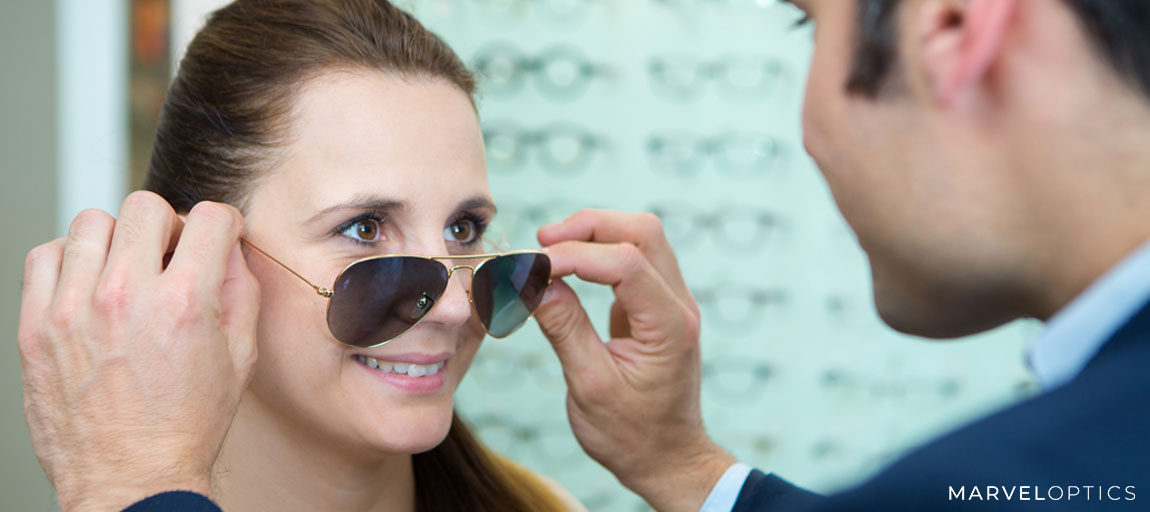 Topfoxx Polarized Sunglasses
Topfoxx is on the list this year with its Marilyn brand of prescription sunglasses. These spectacles feature traditional cat-eye frames with a sleek top rim and casual flare. They are also designed with UV 400 protection and polarized to protect your eyes from sunlight and glare. The Marilyn line is a top seller with great optical appeal and visual aesthetics.
Sungait Vintage Sunglasses
Sungait has a big eyewear hit this year with its vintage round sunglasses line. These spectacles feature UV-400 lenses, flexible TR90 frames, and optional prescription clip-on shades. They are also lightweight and reinforced with durable plastic for longevity and performance. With a retro-look that captures the mood and fun of yesteryear, Sungait vintage sunglasses can be fitted with prescription or non-prescription lenses as desired.