Technology is a bliss! Without digital technology, it wasn't  quite possible for us to offer cheap prescription glasses online  without any compromise on the quality. It is because of technology that you are able to read this informative piece  without having to subscribe to a magazine. However, like everything else invented for the benefit of the human race,  technology too has its drawbacks. The 'computer vision'  syndrome is one of the drawbacks of digital technology. If you  are as tech savvy as 80 percent of the people living in  developed countries such as the US, you are most likely to be  suffering from digital eye strain or computer vision.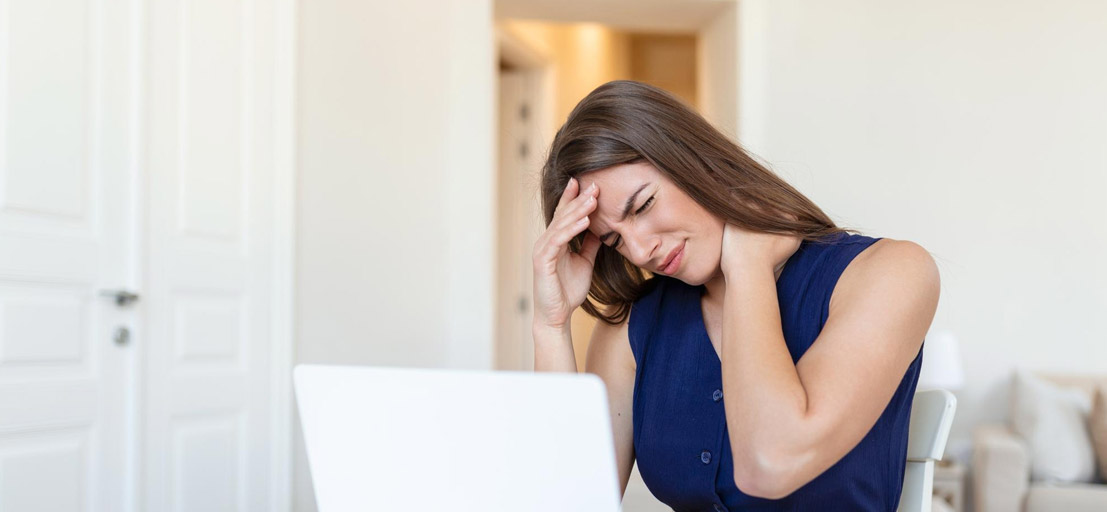 What Exactly is 'Computer Vision'?
     Remember how your parents prohibited watching too much television or watching it from a very close distance? Well, they were right about its negative impact on your eyesight. A few years later, LED and LCDs were introduced and everyone thought they were completely safe for eyes. While they are comparatively less harmful, they are still not completely safe for your vision. They may not make you blind as some parents would still warn, but they can strain your eyes to the point where it affects your vision and eye health.
     Despite the fact that world has abandoned those huge CRT screens, the computer problem issue is prevailing with each passing year. This is because of the lifestyle shift we have experienced over the past decades. Today, an average person spends 6 to 10 hours a day staring at digital screens. It can be your computer screen or the screen of your smartphone or any other digital device.
The Risk Factor
     According to an expert, the risk of computer vision is equal for people who wear prescription eyeglasses as well as people who do not have any eyesight issues. The consequences vary from minor headaches to severe eyesight problems. Unfortunately, most people do not realize the problem until it's too late. Like 70 percent of the people in the US, you might be suffering from the problem without even knowing.
If you wish to prevent irreversible damage caused by late diagnoses, here are a few symptoms to keep an eye for.
Signs and Symptoms
     Knowing your eye related problem is important when ordering prescription eye glasses online. It helps you choose lenses that can considerably reduce the digital strain on your eye. Our experts suggest looking for the following symptoms before ordering glasses online.
| | |
| --- | --- |
| SIGNS | SYMPTOMS |
|  Constant irritation in eyes |  – If you feel constant irritation in eyes or redness after using a digital device, it can be a sign of digital eye syndrome. |
| Dry Eyes |  Dry eyes are another common problem suffered by people who spend most of their time staring at a digital screen. |
|  Blurred vision    |  – This is one of the more advanced symptoms of the problem. If you experience intermittent blurred vision during device usage or blurred distance vision when looking away from the screen, you should consult an eye specialist as soon as possible |
|  Headaches |  – Headaches are also closely related to eyestrain. People who suffer from digital eye strain often complain about episodic headaches. |
|  Neck and/or back pain |  The effects of digital eyestrain can quickly stretch as far as your neck, shoulder, and back pain. |
The Right Kind of Lenses Can Prevent the Problem
One of the best ways to prevent digital eyestrain is to limit your screen time, which is not a very practical solution for those with computer related jobs. That is why it is important to choose the right type of lens when buying online eyeglasses.
Marvel Optic's experts suggest 'computer lenses' with special tints and coatings that can block the harmful rays and improve your viewing to a great extent. Known for high quality discount prescription eyeglasses, Marvel Optics strives to promote healthy vision by offering a convenient and reliable way to buy eyeglasses online.
Best Computer Glasses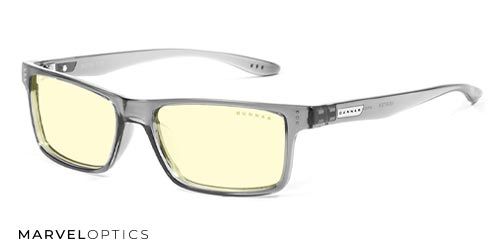 Gunnar Vertex offers wide-format lenses for high-definition, panoramic views. Its signature pin hinge design ensures optimal durability and longevity. The curved nose also rests secure even weight distribution and less pressure on the bridges.
These computer glasses defend your eyes from harmful blue light and 100% UV light. With high-quality polycarbonate lenses and tint options available, Gunnar Vertex remains at the top of the computer eyewear industry. MarvelOptics.com offers frame-only options with vibrant smoke or black frame colors. Enjoy optical protection with durable frames and lenses that shield your eyes when driving, gaming, reading, or playing golf. Perfect for wearers with high RX prescriptions and one of the top sellers in the computer eyewear realm.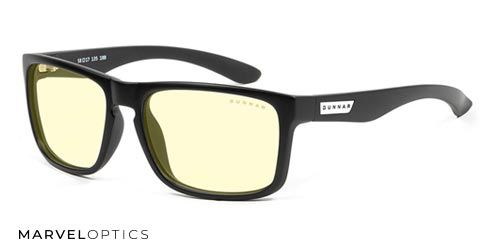 Gunnar Optiks specializes in protective eyeglasses for wearers of all ages. As a global leader in eyewear, Gunnar Intercept also takes a top spot in the best computer glasses of 2020 list. With their wide format lenses and panoramic viewing, these computer spectacles feature anti-reflective boating on the front and back surfaces. Here are some reasons why Gunnar Intercept ranks high among the best computer glasses:
Scratch-resistant lenses made from hard-coated silicone.
Rigid lens mounts, durable hinges, and long-lasting comfort and fit.
100% UV rays and 65% Blue Light protection.
These glasses are designed to reduce eye strain and protect your vision while working on computers.
Available in progressive and standard computer glasses.
Perfect for computer reading, gaming, or work.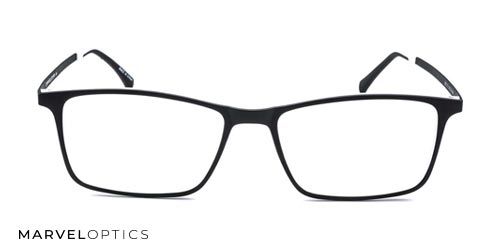 Vineland computer glasses are available for prescription or non-prescription lenses. They are ideal for men and women that spend long hours in front of computers at work or at home. These spectacles are incredibly lightweight yet durable and robust. They feature Beta Titanium temples and a full-rim frame.
If looking for computer glasses that are functional and stylish at the same time, this brand is it. Your purchase at Marvel Optics comes with a convenient carrying case and cleaning cloth to keep your computer eyewear lenses dust and particle-free.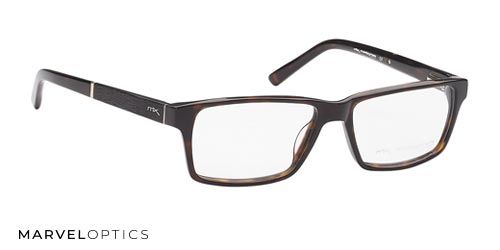 Smith Center by M-Line is the perfect computer eyewear for busy women. These full-rim, rectangular-shaped spectacles feature acetate frames. With medium size specifications and spring hinges, these computer glasses are perfect for ladies with heart, oval, or round faces.
The wood-finished frames add a touch of casual elegance with superb computer glare and blue light protection. The shiny black color and designs accentuate your facial features and are lightweight for active lifestyles. Here are some more benefits of the Smith optical line:
Shiny black or Shiny demi colored frames available for your convenience.
These computer glasses can be fitted with a range of lenses: single vision, bifocal, or progressive (no line).
Comes with a convenient cleaning cloth and case for work and travel.
Lightweight, handcrafted frames made from custom acetate for optimal comfort and optical protection.
Protects your eyes from harmful light emitting from computer screens and smart devices.
Easy to clean and maintain with slip-free designs.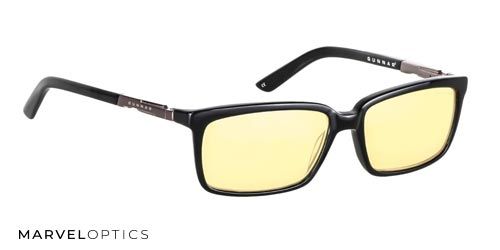 Gunnar Haus glasses feature a unique one-piece front construction that is incredibly lightweight and mobile. These spectacles feature anti-reflective coatings on the front and back of the lens. The hard-coated lens is also scratch-resistant and designed to protect your eyes from harmful blue light and 100% UV light.
With multi-layered acetates and perfect weight distribution, these glasses are perfect for adults and youth alike. Enjoy reading, gaming, golf, or reading with stylish full-rim metal and acetate frames. Gunnar Haus is ideal for high-RX wearers and continues to receive great reviews and industry ratings.