Prescription sunglasses are a fantastic investment, but many people neglect this important purchase when temperatures drop. There's a common misconception that winter mitigates the threat of the sun, when in fact, the opposite is often true. If you live in an area where there's snow — or have plans to visit such a place — you are more vulnerable than ever to the damage that UV rays can cause. Find out why and discover how prescription polarized sunglasses can help.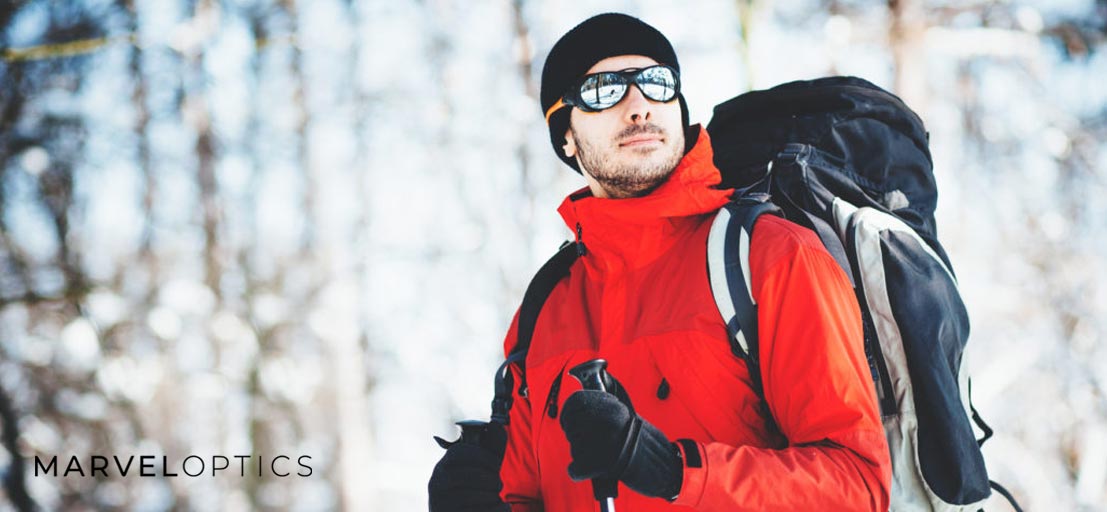 1. Sunglasses Protect Your Eyes From UV Rays in Winter
One of the most important benefits of sunglasses in winter is their ability to provide a protective barrier between your eyes and the sun. If you've ever felt the discomfort of squinting when faced with the sun's rays, you know just how sensitive your eyes are to this radiation. Sunglasses with prescription lenses can minimize this discomfort and sensitivity.
2. Sunglasses Should Be Worn for Winter Activities
Sunglasses are also an important accessory if you plan on partaking in any winter sports. Skiing and snowboarding, for example, necessitate sunglasses or goggles to shield your eyes from the potential impact of airborne snow. Designer sunglasses with polarized lenses are especially appropriate for this purpose since they can further reduce glare during all of your favorite wintertime activities. Blue lenses are ideal for filtering out the radiation from the sun that can be reflected in the snow.
3. High-Quality Sunglasses Fend off Some Eye Diseases
Did you know that sunglasses can minimize your risk of certain eye diseases? Indeed, research has indicated a link between sun damage and diseases such as macular degeneration and cataracts. Sunglasses can effectively minimize your eyes' exposure to UV rays, thus reducing the likelihood of these diseases in the process. It's important to find high-quality lenses, though, to ensure that they provide adequate protection against UV rays.
4. UV Rays Are Intensified During Winter
Contrary to popular belief, UV rays are typically intensified in the winter. It's true that cooler temperatures give the impression of less sun exposure, but if there's snow on the ground, the risk is just as high as it would be in summer. This is because snow's white color reflects light, including the light from sun rays. Each individual crystal reflects these rays and increases exposure to radiation. Luckily, sunglasses with prescription lenses can prevent this and help you see clearly.
5. Sunglasses and Goggles Prevent Snow Blindness
Snow blindness is a serious condition that can occur when a person spends too much time in the snow without adequately protecting their eyes. Symptoms include pain in the eyes, an uncomfortable gritty feeling, increased sensitivity to light, and suddenly blurred vision. These symptoms are caused by excessive exposure to UV light that ultimately injures the eye — much like a sunburn would injure your skin. A pair of polarized goggles or sunglasses is the best way to prevent this and filter UV rays out of your vision.
6. Improve Your Vision
Finally, the right pair of prescription snow goggles or sunglasses can actually improve your vision. In addition to the obvious improvement that comes from your prescription lenses, you can choose a pair that offers specialized lenses that increase contrast and improve clarity in your vision. Photochromic lenses can accomplish this, for example, by absorbing more UV light and darkening in response.
Protect Your Eyes With Prescription Sunglasses This Winter
Nothing is more important than protecting your eyes from afflictions such as snow blindness, macular degeneration, and cataracts — especially in the wintertime. Don't let cooler temperatures fool you into believing that your eyes are safe from injury. You need prescription sunglasses to keep your eyes safe. Marvel Optics is the one-stop shop for the best shade selections. Shop online, reach out to us, or call us at (800) 832-5076.

FAQs
1. Are prescription sunglasses worth the price?
Yes, prescription sunglasses are a worthwhile investment. Your vision is priceless, and prescription sunglasses offer the protection you need to prevent eye injuries. This is especially important in snowy conditions when the sun's radiation is intensified by reflection.
2. Can you turn any sunglasses into prescription sunglasses?
No, not all sunglasses can be made into prescription sunglasses. Some frames are not thick enough to accommodate prescription lenses. If you usually wear prescription glasses, you should look for a pair of sunglasses that are designed to support prescription lenses.
3. How much do prescription sunglasses cost?
Price points can vary widely for a pair of prescription sunglasses. Price is determined by many factors, including the quality of materials used, the recognizability of the brand, and the manufacturing costs of an individual product.
4. Can I wear prescription sunglasses when I snowboard or ski?
Yes! You can absolutely wear your favorite pair of prescription sunglasses when you're enjoying outdoor sports like skiing or snowboarding. You should consider a pair of goggles, too, to better protect your eyes from harm.
5. What lens color is the best for polarized sunglasses in snow?
Polarized sunglasses are a great selection for snowy days. A blue tint is one of the best options because it is the most effective for reducing glare and improving visibility. Blue tinted polarized sunglasses also make a great fashion statement.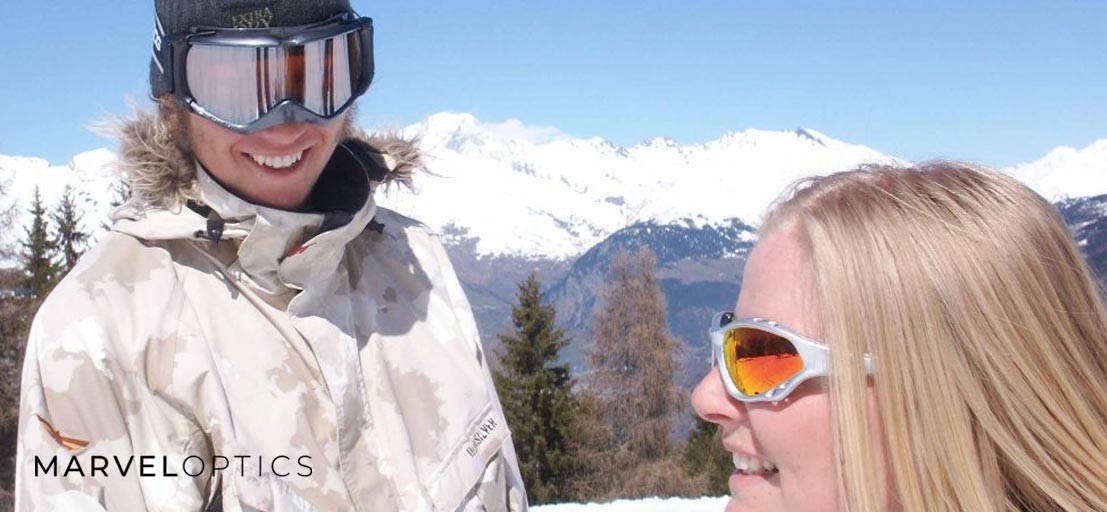 ---
Best Polarized Sunglasses
Bobster Ryval 2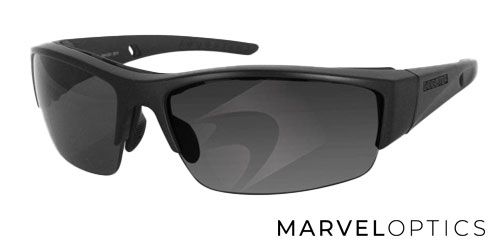 These sleek, modern frames have an adjustable nose piece and removable foam so you can achieve the perfect fit. The polarized lenses reduce glare and have an anti-fog coating to provide you with a clear field of vision in varying conditions. These high-performance sunglasses offer 100% protection from UV rays and feature impact resistance, too, so you can remain active and keep your eyes safe from harm. Bobster incorporates the latest technology into great-looking sunglasses for the ultimate in safety and style.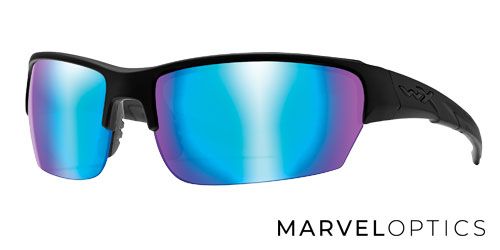 These stylish sunglasses look great and offer many benefits. Rated by the American National Standards Institute for impact protection, these polarized sunglasses are shatterproof, scratch-resistant and provide 100% UV protection. They give you clear vision in bright light so you can stay active in high-glare conditions. The comfortable, plastic wraparound frames showcase your style and protect your eyes for the best combination of fashion and function.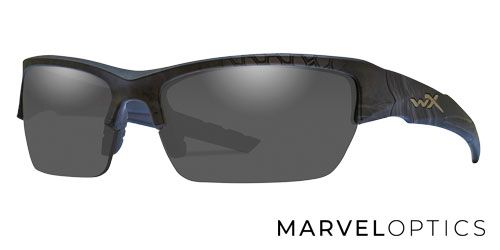 WileyX Valor polarized glasses feature lightweight, durable plastic frames that provide both comfort and protection. You can get a variety of lens types and switch them out to fit the current sun conditions. This option gives you the ultimate flexibility for many activities and adventures. Choose the frame color and pattern that fits your unique style. You will look great and get distortion-free clarity with UVA/UVB protection.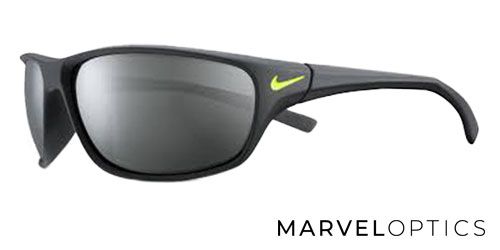 These sunglasses feature lightweight, sport-wrap frames with a slim fit profile. Maximum wide-angle coverage with polarized lenses for sharp visual acuity helps you perform at the top of your game. The lenses reduce glare and resist scratching, dust and fogging. UV protection safeguards your eyes from the dangers of the sun so that you can engage in outdoor pursuits safely. Nike upholds a quality standard for athletes and people with active lifestyles, so you get high-performance eyewear that is sleek, sporty and comfortable.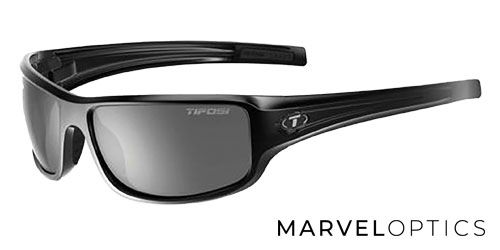 These lightweight, wraparound frames are ANSI rated for durable, long-lasting eye protection. Hydrophilic rubber nose pieces ensure a non-slip fit for your active endeavors. UV protection averts eye damage, and polarized lenses prevent color distortion and glare. Tifosi designs technologically advanced sunglasses to offer you the best eyewear for your activity.