Going outside with the right gear is essential for your sense of wellness. While you likely put on sunscreen before heading outdoors on a particularly bright day, you also need to wear the right eyewear. Selecting the best prescription sunglasses can help protect you from the damage caused by prolonged exposure to UV rays. Of course, you first need to make sure you understand the ins and outs of the options available to you. From shades to glares, there are many different classifications when it comes to protective eyewear.
Look over this simplified guide and get a better feel for what each type of eyewear option offers. The more you know, the easier it will be to select glasses that suit your needs.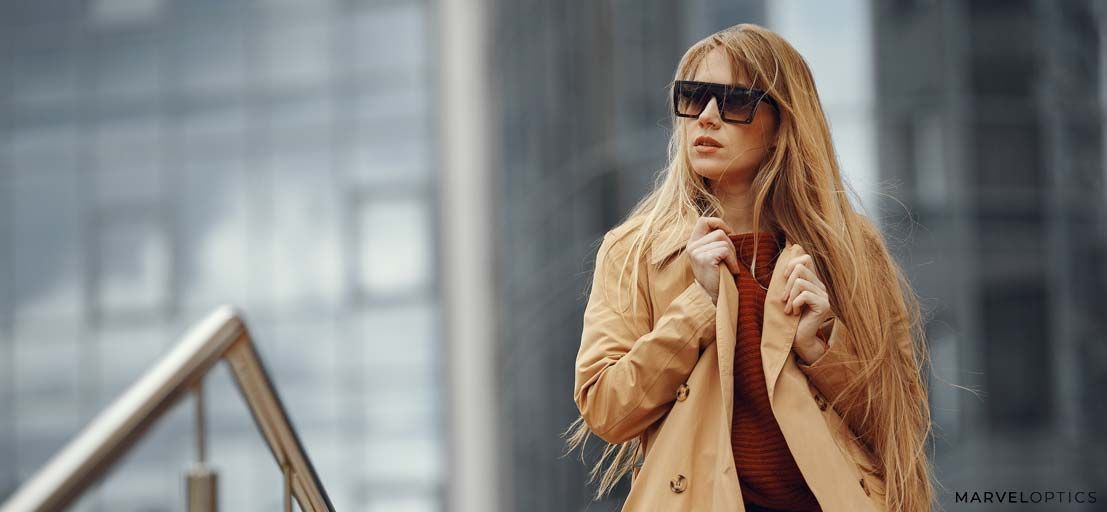 Why It Matters
Before diving into the different types of sunglasses, it can be useful to understand why this information is important. Investing in the wrong glasses and spending long hours outside can lead to serious damage to your vision. Studies suggest the consistent exposure to UV-A and UV-B rays can lead to macular degeneration and other conditions. To prevent this, you need to know which glasses are designed to offer you full protection and which are better suited for casual settings. Protect your vision and your health by using care when weighing out your options.
Shades
Though it might seem like the term is just a casual nickname for womens prescription sunglasses, the word "shades" is actually a specific type of eyewear. Shades are glasses that are meant to shade your eyes from harsh light. While these glasses are great when you just need to slip on a simple something for some quick outdoor activities, you don't want shades in situations where you'll be outside for extended periods. In most cases, shades don't provide ample protection in the ways that other eyewear options do.
Sunglasses
The most straightforward of all the options presented to you, sunglasses are the eyewear specifically meant to protect your eyes from the harsh rays of the sun. Though sold with varying levels of protective abilities, most mens prescription sunglasses are a great option when you are planning to spend a considerable amount of time outside. Whether you like to go hiking in the woods on the weekends or you live in a city and walk a lot, a pair of quality sunglasses is what you need to guarantee your eyes are protected.
Goggles
Unlike shades and sunglasses, goggles are meant for high-risk environments. People who work in construction or similar industries are the most likely to need goggles when searching for sunglasses. Goggles are constructed with durability and protection in mind. These sunglasses will block out harmful UV rays in the same way that traditional sunglasses do, but the frames and lenses are crafted to withstand sudden impacts and other dangers of the job. Look for an ANSI rating on your goggles to guarantee the eyewear has been tested to meet current safety standards.
Glares
While traditional sunglasses shield your eyes from the light that comes directly from the sun, you may find that you need extra help in certain circumstances. Being near a large body of water, for example, creates a ton of light glare when sunlight reflects off the surface. For circumstances like this, glares can be the best prescription sunglasses for your needs. This eyewear is crafted with lenses that reduce glare and produce a better field of vision overall. Ideal for environments with water, snow, ice, or glass.
Aviators
Unlike the other options listed here, aviators are a specific type of glasses made by a specific brand. Developed by Ray-Ban in the late 1930s, aviators were designed to help pilots handle glare caused by sunlight. Though still used to this day by pilots, the unique design of aviators have made them wildly fashionable. Since at least the 1980s, when the style was brought to the public's eye again through various films, aviators have shifted from being trendy to being a staple in most people's wardrobes.

When it comes to picking out appropriate eyewear for a sunny day, you want to make sure you are really thinking about all of the different options available to you. Whether you need a casual pair of shades for an overcast day or you need the full protection offered by goggles, there are major differences between each option out there. Give yourself a chance to look through the various designs offered through Marvel Optics. Using the knowledge you've gained here, you'll easily be able to find an appropriate option in a style you love.