Sunglasses with prescription lenses offer a wide variety of benefits for women. In fact, optometrists recommend wearing some kind of protective eyewear every time you spend time in the sun. Of course, womens prescription sunglasses offer more than shade — they're also ideal for self-expression.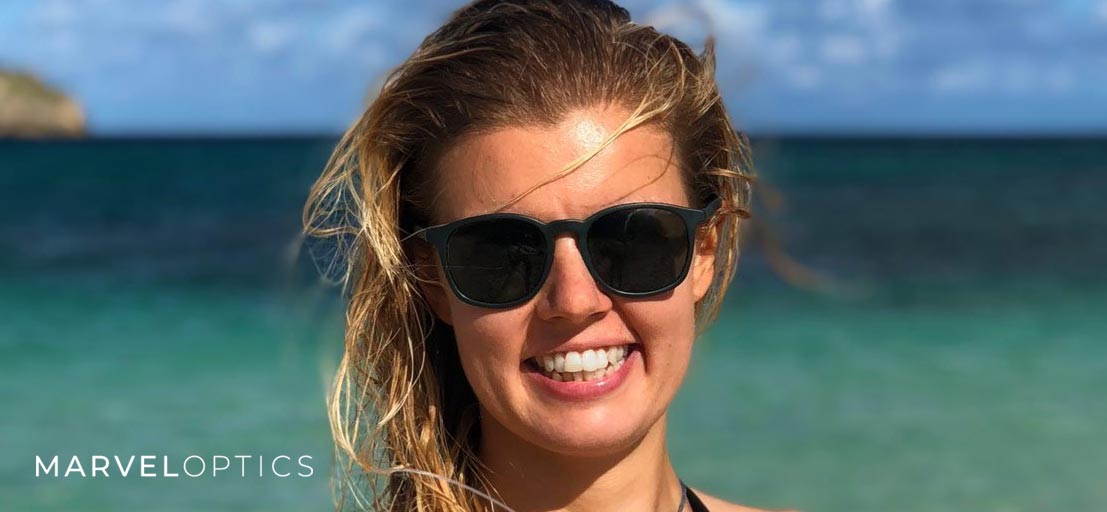 Women's Prescription Sunglasses Provide UV Protection
First and foremost, sunglasses with prescription lenses protect your eyes from ultraviolet radiation. Extended exposure damages the delicate parts of your eyes and can cause several conditions:
Macular degeneration
Cataracts
Corneal damage
All of the above can cause vision loss, so UV protection is essential for keeping your vision sharp. Sunglasses have a special coating that blocks UV rays while letting other types of light in, allowing you to see without risking damage.
Sunglasses can also act as a physical shield. When you're outside, the wind may pick up particles of sand, dust or dirt, which are too small to see but large enough to be dangerous. If these tiny particles get into your eyes, they can scratch your cornea or cause other problems.
Choosing prescription lenses over regular sunglasses is also a matter of convenience, as you don't have to worry about being unable to see or wearing contact lenses. Sunglasses with prescription lenses may be especially useful to swimmers, as contact lenses shouldn't be worn in the pool.
Sunglasses Are Great Accessories
In addition to their health benefits, sunglasses also function as stylish accessories. The frames' shape and color make a visual impact, and many wearers use their sunglasses as a form of self-expression. Since women face societal pressure to keep up with fashion trends, some may update their shades every year.
Of course, you can also use sunglasses to go against the grain. With thousands of frames to choose from, wearers can find something that's truly unique. Some women pick frames as statement pieces, ensuring their eyewear stands out.
Sunglasses can even function as accessories when not in use. For example, you can perch them on top of your head, place them on the band of a sun hat or hang them from a pocket or neckline. Each option highlights a different part of the body, drawing attention to a cute hairstyle, enhancing a plain hat or adding a touch of color to a top.
Sunglasses Can Prevent Premature Signs of Aging
Finally, prescription shades can protect the sensitive skin around your eyes. UV radiation damages stem cells, which affects your skin's elasticity and texture. Because the skin around your eyes is so thin, it's the first place to show wrinkles. Wearing sunglasses can therefore keep you looking younger for longer.
Prescription Sunglasses Are Available at Marvel Optics
Marvel Optics has a large selection of women's and men's sunglasses. With so many stylish prescription shades to choose from, you're sure to find a frame (or two) that strikes your fancy. To find out more, call 800-832-5076 or visit us online.

FAQs
Are Sunglass Prescriptions the Same as Contact Lens Prescriptions?
Contact lenses and sunglasses have different prescriptions. Since contact lenses sit on your eye, the eyeball's width and curvature are included in the prescription. The distance between the lens and the eye also plays an important role. Since there's space between your eyes and glasses, their prescription is calculated differently.
Can You Get Multifocal Sunglasses?
Yes, multifocal sunglasses are available. You can even use your regular prescription since sunglasses sit the same distance from your eyes. Progressive prescription sunglasses are also available, ensuring no abrupt changes between focal lengths. Additionally, you don't have to sacrifice style since multifocal lenses work with various frames.
Do Lens Coatings Affect the Prescription?
Lens coatings don't impact prescription effectiveness. That means you can have a polarized film applied without issue. Glare is a concern with any glasses, especially if you're active outdoors or playing sports. Polarized films reduce glare, making them popular for sunglasses, and you can add them to nearly any style.
Can You Clean Sunglasses the Same Way You Clean Prescription Glasses?
Womens prescription sunglasses have delicate lenses, just like regular prescription glasses. That means you must be careful when cleaning them. Steer away from towels, as they can scratch the lenses. Also, avoid household cleaners, as most are too harsh. Instead, only use cloths and cleaning solutions specifically designed for lenses.
Can You Replace the Lenses in Old Sunglasses?
You don't have to get new frames every time you update your prescription. If you have old frames, you can replace the lenses. You can even turn regular sunglasses into prescription ones. Remember that the lenses must fit the frames, so sunglasses with strange shapes may be impossible to re-lens.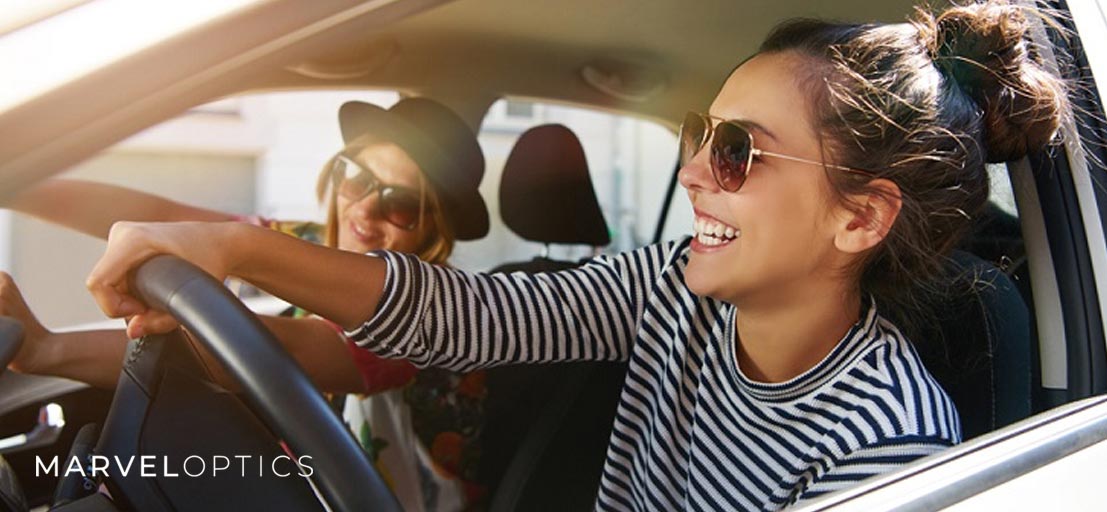 ---
Best Women's Prescription Sunglasses
1. ATP901 Petite Ann Taylor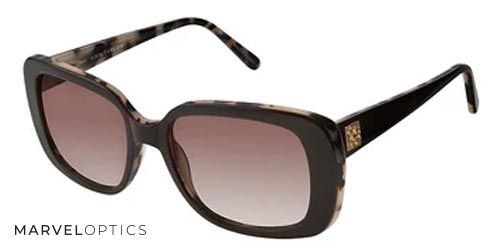 Ann Taylor eyewear is known for giving off a chic look whether you are at work or play. The frame is a plastic construction meant for small face shapes as the dimension for the lens area is just 49 mm wide by 42 mm high. The lenses can be ordered without a prescription or with a single vision lens. This classic design looks great on faces that are heart, diamond, pear or oval-shaped.
2. ATP900 Petite Ann Taylor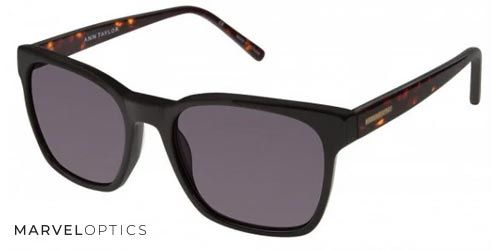 These plastic frames come in several shades, from a deep navy and black to a chic tortoise and teal. A stylish pair of sunglasses, this eyewear has anti-fog, anti-reflective and anti-scratch coatings to ensure you get the most practical use of your designer glasses. You can have the lens tailored to a single prescription, and petite faces in a variety of shapes will benefit from the timeless look of Ann Taylor accessories.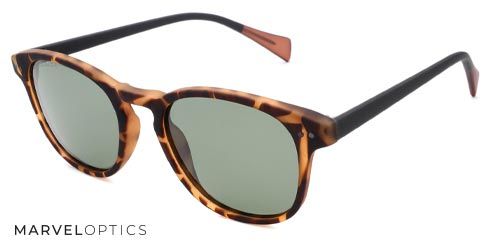 Change up your look with a pair of Reston sunglasses with matte blue, black or demi frames. This round frame design sports a full rim for large face shapes of round, heart, square or diamond. These rubber-finished frames have polarized lenses for the ultimate in protection, and lenses can support a single, bifocal or progressive prescription. The protective carrying case is included with each Reston polarized sunglasses purchase.
4. Tifosi Mira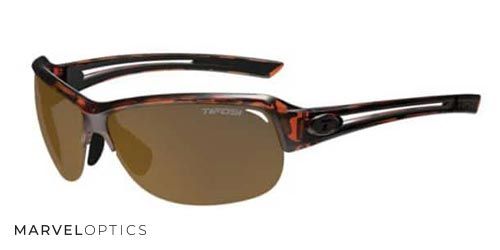 A sporty yet chic pair of sunglasses, you can order the Tifosi Mira pair in several different colors and either as a prescription or standard sunglasses. This look is good for activities like kayaking, cycling, gardening, gold, running or all-around eye protection. This is a larger pair of half-rim sunglasses with a frame width of 139 mm and a temple length of 123 mm. The frame wraps around the side of the head, making it a perfect choice for round, square or diamond-shaped faces.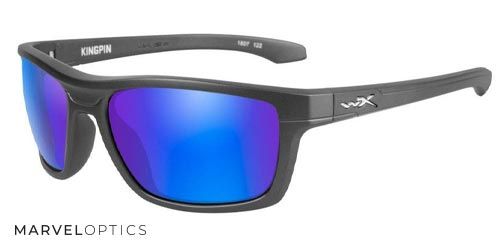 This is stylish pair of sunglasses can be customized with a prescription, but there is also the option to choose a preferred color from a selection of matte black or matte graphite. Depending on the selection, you can also increase the glam factor with polarized, colored mirror finishes. This is a lightweight option for medium-sized faces, but it is durable for activities like volleyball, golf, hiking, boating, tennis or other sports interests. This pair is ANSI certified for safety, protects the wearer during incidents with high mass and velocity impact.