Women's prescription sunglasses are an important part of any femme-presenting person's wardrobe. Prescription sunglasses allow you to see clearly while still protecting your eyes from the sun's harmful UV rays. Of course, as with any fashion statement, you will want a pair that will look amazing on your face shape, with your skin type, and with any outfit that you decide to wear when the sun is high in the sky. For this reason, it's a good idea to know what's in style.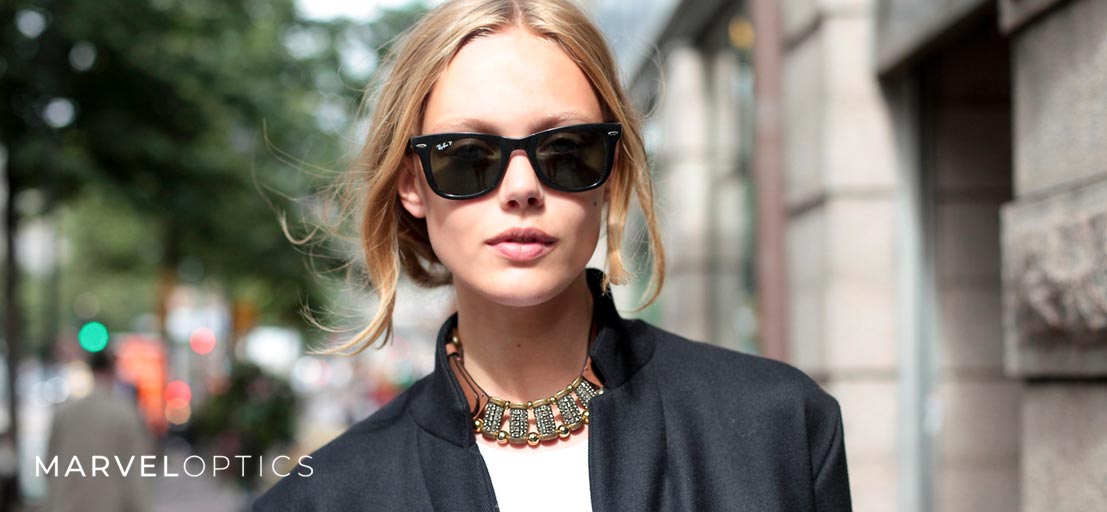 Sunglasses on a Chain
If you've ever been stuck in the bright sun without your glasses because you aren't sure where you put them, then you can't go wrong with a pair of sunglasses on a chain. Functional but fashionable, chains for your glasses allow you to keep them around your neck no matter what you're doing. Easily slip them on when you're driving or spending time poolside, then let them dangle when you're indoors. Chains are available in a wide range of sizes and styles. Grab a gold one when you're going for something glamorous or switch to a silver chain or a black chain for everyday wear.
Sunglasses With Pastel Frames or Lenses
Who doesn't love a pop of pastel color? This season's sunglasses are all about light pinks, baby blues, and pale purples. Many people mistakenly believe that they're too pale to wear paler shades, but that's simply not true. If you are a blonde or a redhead with a fair complexion, look for sunglasses in shades of pink, blue, or even green. Brunettes are a little luckier and tend to have darker skin that looks good with most pastel shades. Try yellows or violets to really make things pop.
Sunglasses With Aviator-Style Frames
Aviator frames for prescription sunglasses for women are in style nearly every season, and it's easy to see why. They're sleek, sophisticated, and look good whether you're dressing up for work or down for the weekend. This season, they're even more popular than usual thanks to the recent Top Gun: Maverick movie. After all, who doesn't want to look like someone in one of the most iconic movie franchises ever? For something classic, go for gold frames with polarized gold- or blue-tinted lenses.
Sunglasses That Are Extra-Large and Extra Square
Big sunglasses are in style once again, and the bigger, the better. Summer 2022 has seen extra-large frames shaped like sharp rectangles or squares, although you can still find some rounded rectangular frames if you prefer something just slightly softer. Regardless of what shape you prefer, the more oversized the better, especially if you hope to bring back the aesthetics of the '70s when wearing your sunglasses.
Sunglasses That Make a Statement
Prescription sunglasses women are all about making a statement this year. Do you like unique frames? Retro styles like cat eye frames are popular, as are steampunk-inspired designs that add just a bit of embellishment at the ages. Maybe you prefer to keep your frame shape traditional but still want to make a statement. Try bright neon colors, tortoiseshell prints, and even rainbow themes.

FAQs
1. What Are the Best Sunglasses For My Face Shape?
The best sunglasses for you depend on your face shape. Women with oval faces look best in rectangular, square, or aviator styles. Round-faced women can also rock rectangles and squares but should skip the aviators in favor of rounded frames. If your face is square, seek out browline, cat-eye, and round frames. These also work for diamond-shaped faces, as do oval frames. Women with heart-shaped faces can rock practically anything, including rectangular, round, and geometric frames.
2. How Do I Know What Size Glasses To Get?
The size of your glasses depends on your eye size, the width of the bridge of your nose, and the length of the arm of the glasses from the front of the face to where they rest behind your ears. Most of the time, your eye doctor can provide the sizing for you. If not, you'll need to measure.
3. What Type of Lens Should I Buy?
Aim to buy polycarbonate lenses. The highly durable plastic material is fog-resistant, scratch-resistant, and shatterproof, which means your eyes are protected even if you're in an accident.
4. How Often Should I Replace My Sunglasses?
You should replace your sunglasses anytime your prescription changes. Remember to visit your eye doctor at least once a year.
5. Are Sunglasses Really Necessary?
Yes, they are. Without them, you risk not only injuring your eyes but being blinded while you drive and causing an accident. Never go without sunglasses.
Find the Right Sunglasses Today
Protect your eyes and look amazing while you do it. Check out Marvel Optics' wide range of women's prescription sunglasses.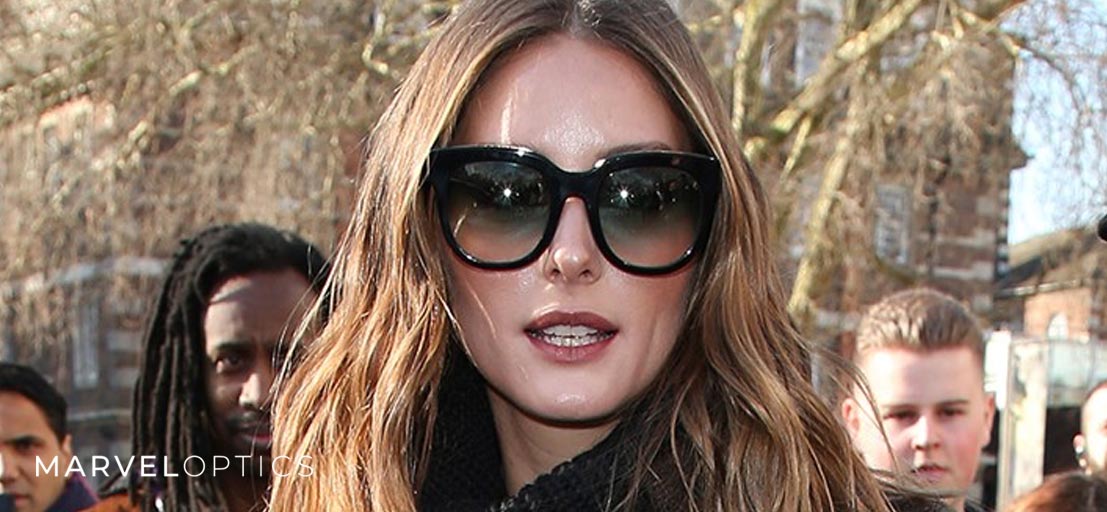 ---
Best Women's Prescription Sunglasses
1. ATP901 Petite Ann Taylor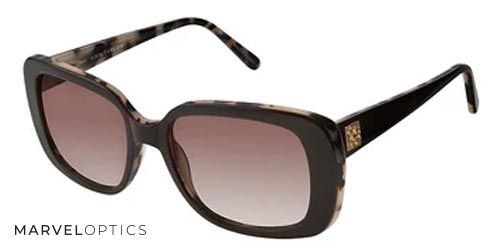 Ann Taylor eyewear is known for giving off a chic look whether you are at work or play. The frame is a plastic construction meant for small face shapes as the dimension for the lens area is just 49 mm wide by 42 mm high. The lenses can be ordered without a prescription or with a single vision lens. This classic design looks great on faces that are heart, diamond, pear or oval-shaped.
2. ATP900 Petite Ann Taylor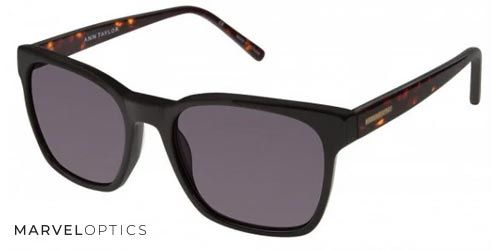 These plastic frames come in several shades, from a deep navy and black to a chic tortoise and teal. A stylish pair of sunglasses, this eyewear has anti-fog, anti-reflective and anti-scratch coatings to ensure you get the most practical use of your designer glasses. You can have the lens tailored to a single prescription, and petite faces in a variety of shapes will benefit from the timeless look of Ann Taylor accessories.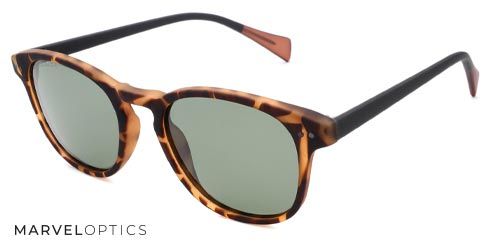 Change up your look with a pair of Reston sunglasses with matte blue, black or demi frames. This round frame design sports a full rim for large face shapes of round, heart, square or diamond. These rubber-finished frames have polarized lenses for the ultimate in protection, and lenses can support a single, bifocal or progressive prescription. The protective carrying case is included with each Reston polarized sunglasses purchase.
4. Tifosi Mira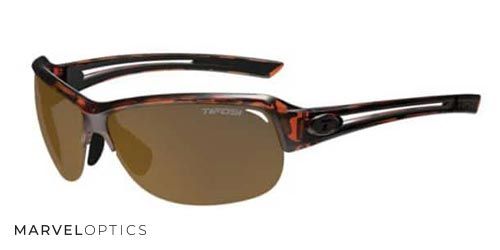 A sporty yet chic pair of sunglasses, you can order the Tifosi Mira pair in several different colors and either as a prescription or standard sunglasses. This look is good for activities like kayaking, cycling, gardening, gold, running or all-around eye protection. This is a larger pair of half-rim sunglasses with a frame width of 139 mm and a temple length of 123 mm. The frame wraps around the side of the head, making it a perfect choice for round, square or diamond-shaped faces.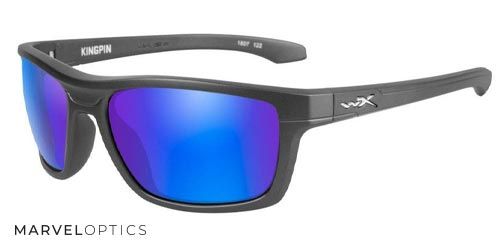 This is stylish pair of sunglasses can be customized with a prescription, but there is also the option to choose a preferred color from a selection of matte black or matte graphite. Depending on the selection, you can also increase the glam factor with polarized, colored mirror finishes. This is a lightweight option for medium-sized faces, but it is durable for activities like volleyball, golf, hiking, boating, tennis or other sports interests. This pair is ANSI certified for safety, protects the wearer during incidents with high mass and velocity impact.