You may have seen the term polarized sunglasses but are not quite sure what that means. Do you need polarized glasses? This type of lens blocks reflected light better than traditional sunglasses and reduces glare. This eyewear type is excellent for anyone active outdoors, especially those who spend time on or near the water. If you are sensitive to light or tired of glare while driving, polarized prescription sunglasses may be the right choice for you.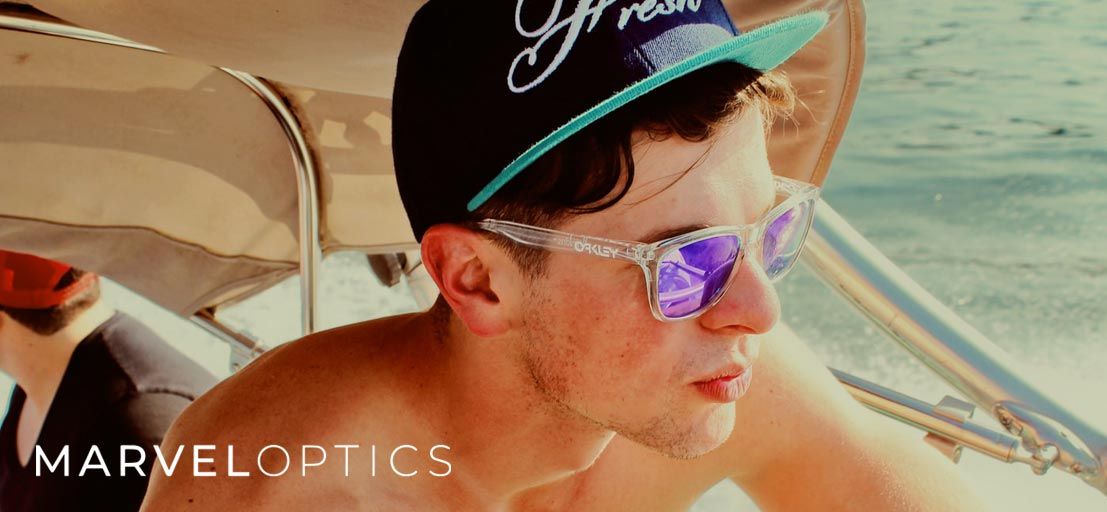 What Does Polarized Mean for Glasses?
What sunlight hits flat surfaces, the light beams travel in a horizontal direction rather than scattering in various directions. This uniform, direct light source creates an intense and annoying glare, reducing visibility. Polarized glasses filter reflected light, increasing both your comfort and vision.
Do You Need Polarized Sunglasses?
Polarized lenses minimize the shine from light bouncing off reflective surfaces and improve your vision. Some people who may want to choose polarized lenses include:
People aged 40 and over who spend time outdoors
Anyone often active in the sun
People who participate in skiing or other snow activities
Those involved in boating, fishing or other water pursuits
What Are the Advantages of Polarized Lenses?
A polarized lens option is excellent for sunglasses that also have UV protection. This technology provides many benefits for people who spend time in high-glare conditions, such as:
Minimized glare
Visual acuity in bright light
Reduced eyestrain
Lessened color distortion
Enhanced contrast
To ensure optimal performance, purchase glasses with an anti-reflective coating on the back of the lenses. This method eliminates problems from light reflections behind you. Be sure to look for sunglasses with UV protection, too, as not all polarized eyewear has this feature.
How Do Polarized Lenses Work?
Light usually scatters before it enters your eye by bouncing off varying points of uneven surfaces. When light hits a flat, smooth, reflective object like metal, water or snow, it reflects directly into your eyes without first being dispersed.
A chemical coating applied to the lenses blocks some of the light passing through the glasses. This process prevents the glare from going straight into your eye. Sunlight moves in a vertical wavelength. When this light hits a smooth object, it bounces off horizontally and creates a more intense brightness. Polarized lenses block the horizontal beams of reflected light with a filter that only allows in vertical light.
When Should You Not Use Polarized Glasses?
These specialized lenses are not suitable for every situation. There are some instances when you should choose a pair of glasses without this feature. For example:
When you need to look at LCD screens
If you are an airplane pilot
When you operate heavy equipment
Some skiing conditions, as it may be difficult to see the difference between ice, snow and hills with a polarized option
If you spend significant amounts of time outside in bright conditions, you may want to consider polarized sunglasses. Polarized prescription sunglasses improve your vision with correction and glare reduction. And polarized options with UV protection keep your eyes safe from the sun's harmful rays. Contact Marvel Optics today at 800-832-5076 to find the best pair of sunglasses for you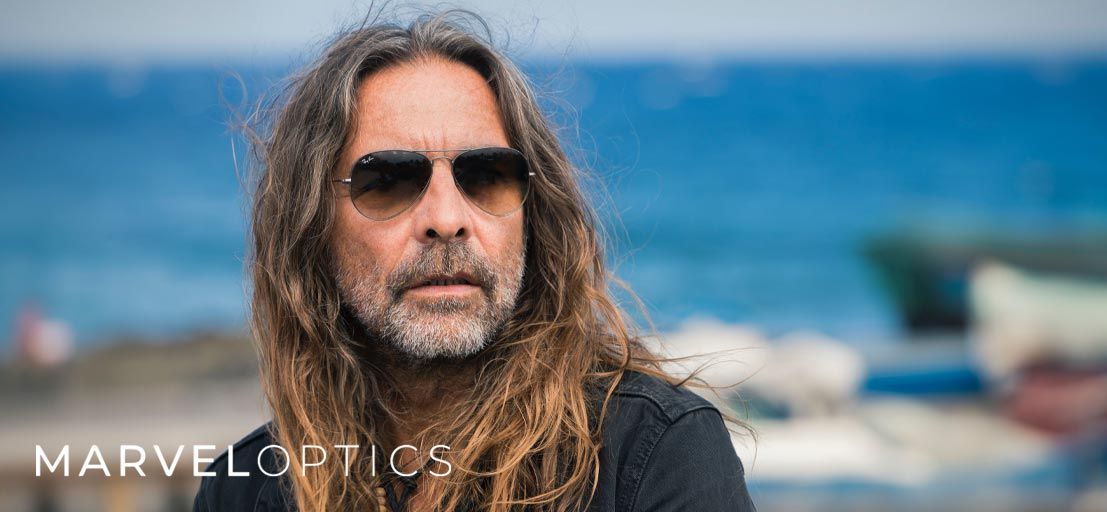 Best Polarized Sunglasses
Bobster Ryval 2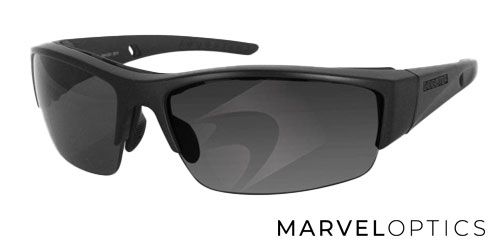 These sleek, modern frames have an adjustable nose piece and removable foam so you can achieve the perfect fit. The polarized lenses reduce glare and have an anti-fog coating to provide you with a clear field of vision in varying conditions. These high-performance sunglasses offer 100% protection from UV rays and feature impact resistance, too, so you can remain active and keep your eyes safe from harm. Bobster incorporates the latest technology into great-looking sunglasses for the ultimate in safety and style.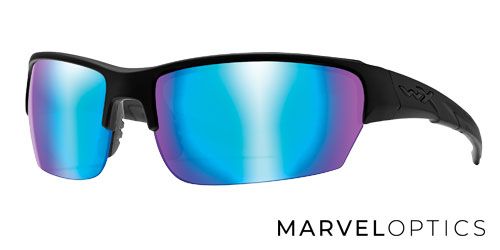 These stylish sunglasses look great and offer many benefits. Rated by the American National Standards Institute for impact protection, these polarized sunglasses are shatterproof, scratch-resistant and provide 100% UV protection. They give you clear vision in bright light so you can stay active in high-glare conditions. The comfortable, plastic wraparound frames showcase your style and protect your eyes for the best combination of fashion and function.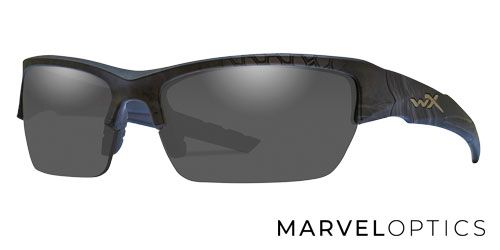 WileyX Valor polarized glasses feature lightweight, durable plastic frames that provide both comfort and protection. You can get a variety of lens types and switch them out to fit the current sun conditions. This option gives you the ultimate flexibility for many activities and adventures. Choose the frame color and pattern that fits your unique style. You will look great and get distortion-free clarity with UVA/UVB protection.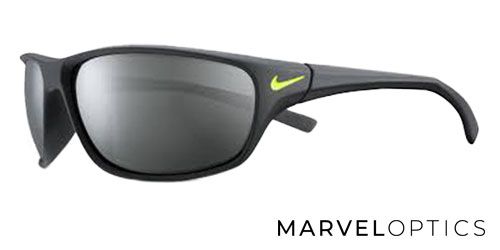 These sunglasses feature lightweight, sport-wrap frames with a slim fit profile. Maximum wide-angle coverage with polarized lenses for sharp visual acuity helps you perform at the top of your game. The lenses reduce glare and resist scratching, dust and fogging. UV protection safeguards your eyes from the dangers of the sun so that you can engage in outdoor pursuits safely. Nike upholds a quality standard for athletes and people with active lifestyles, so you get high-performance eyewear that is sleek, sporty and comfortable.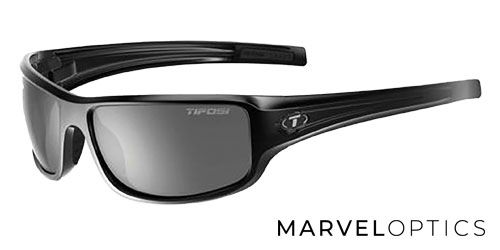 These lightweight, wraparound frames are ANSI rated for durable, long-lasting eye protection. Hydrophilic rubber nose pieces ensure a non-slip fit for your active endeavors. UV protection averts eye damage, and polarized lenses prevent color distortion and glare. Tifosi designs technologically advanced sunglasses to offer you the best eyewear for your activity.