Smith Optics originated in 1965 as a maker of ski goggles and Smith goggles are still some of the brand's most popular products. Many skiiers and riders appreciate the interchangeable lenses of goggles in the MAG collection. Smith also makes over-the-glass goggles that can be worn over prescription glasses or paired with a prescription lens insert in an Optical Docking Station. Discover three of the best goggle styles by Smith Optics.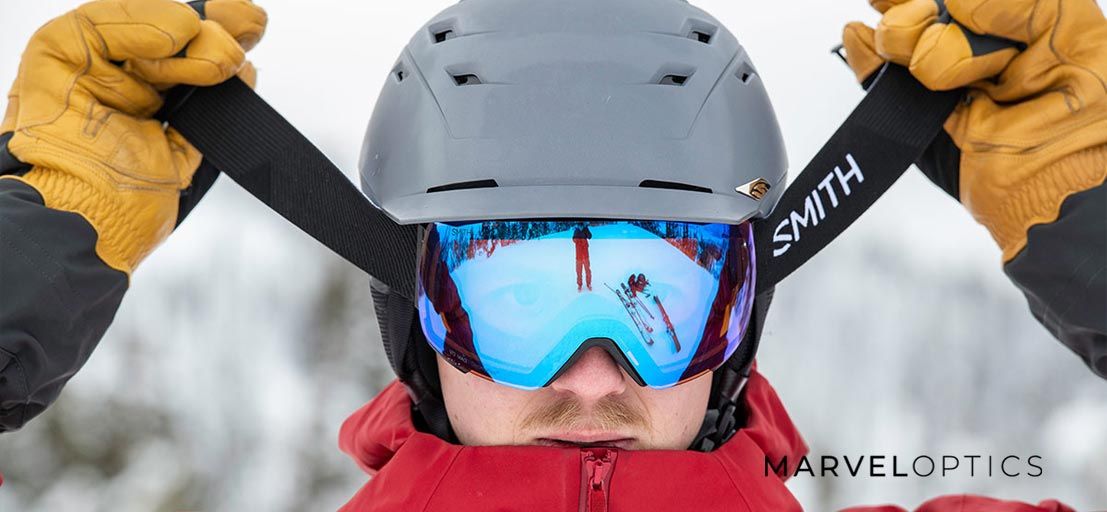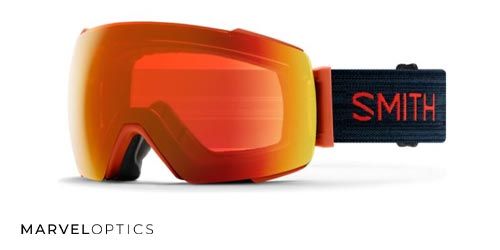 Smith I O goggles give wearers a wider field of vision than many goggles. This style is also compatible with the brand's MAG lens system. Every pair of goggles in the MAG collection features magnetic connectors to make it easier and faster to switch lenses.
The I/O style of goggles offers a choice of spherical carbonic or ChromaPop lenses for enhanced color accuracy and contrast. These goggles are designed to integrate with Smith helmets for a protective fit and enhanced fog resistance.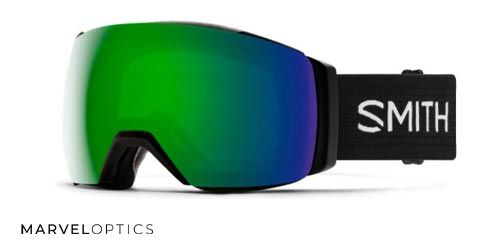 The I/O MAG XL Smith ski goggles are a larger version of I/O MAG goggles. These goggles with a Responsive Fit frame and large spherical lenses fit a wider range of face and head sizes and can provide an OTG fit over eyeglasses or an ODS prescription lens insert.
Choose from black goggles that come with Sun ChromaPop lenses, Black Out goggles with Sun Black ChromaPop Lenses or Cloud Grey goggles with platinum mirror ChromaPop lenses. The I/O Mag XL style can be the best choice for wearers who need OTG goggles or a larger size.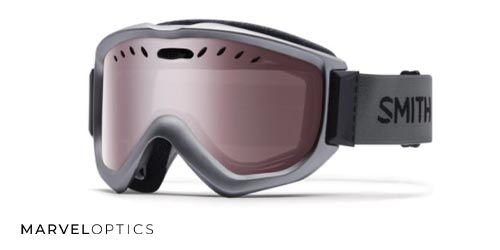 Knowledge goggles are another OTG style by Smith Optics. These goggles have a large fit and can be worn over glasses or a prescription lens insert. A floating foam membrane keeps corrective eyewear worn underneath from putting pressure on the wearer's temples. Anti-fog technology and an adjustable lens ventilation system make Knowledge OTG goggles a good choice to pair with Smith helmets.
If you prefer Smith Knowledge OTG goggles, you can choose from black goggles with blue lenses, black or graphite goggles that have Ignitor Mirror lenses or graphite goggles with rose-colored lenses. You should select a lens color suitable for the lighting conditions where you plan to wear goggles and your sense of style.