One key element of eye care is investing in a high-quality pair of glasses. With the right women's prescription glasses, you can both look your best and be at your visual best. From needing a little help seeing the computer screen or relying on assistance for driving, your glasses should look amazing and fit perfectly. Choosing the right style for your face shape makes a big difference in the functionality of your glasses, and if you need some guidance in this area, consider these popular options.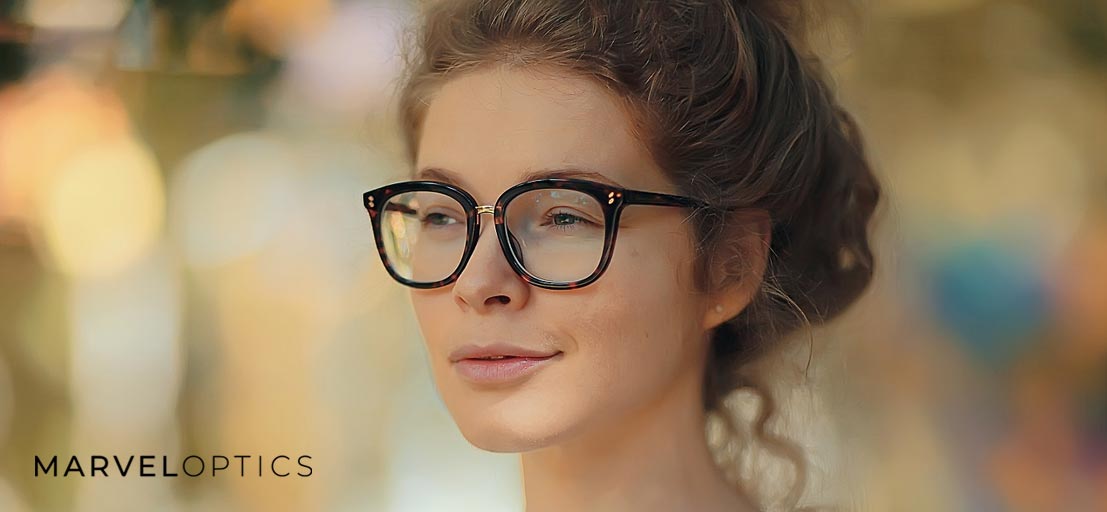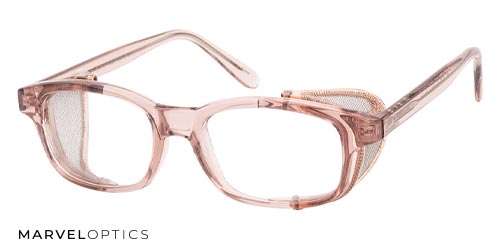 For a pair of glasses that can also double as safety prescription glasses, try this stylish option with choices in a small or medium-sized frame. Fitted into a square, lightweight plastic frame are polycarbonate lenses that have an anti-fog, anti-reflective and anti-dust coating. You also get the benefit of complete eye protection through the lens's ability to block UV rays. These can be worn for a range of activities, from outdoor sports to indoor use such as reading or watching television.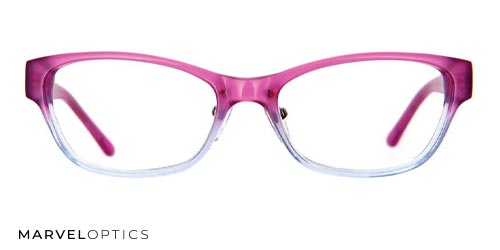 As a chic pair of women's prescription glasses, this frame and lens combination has a lot to offer. Not only is it suitable for any face shape, but the durability of the frame and lenses make it appropriate for use while driving, out on a commercial job site, within the warehouse or reading a novel on the back porch. You get several color options, with the prescription glasses frames offered in pink, brown or black.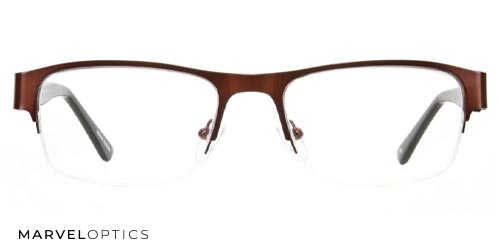 A benefit of purchasing a Hudson pair of eyeglasses is the incredible value and quality for the price tag. These rectangular glasses have a metal frame with a designer flair, but there is no compromising on your safety with the polycarbonate lenses with an ANSI Z87.1 certification. You can be safe and stylish while getting UV protection, anti-scratch, anti-fog and anti-glare coverage.
Available in either prescription or non-prescription, this eyewear from M-line makes a great addition to your safety gear. These sport the vintage aviator style, but the thin, full rim is lightweight and comfortable to wear all day long. The size and design work well for faces that are square, round, heart or pear-shaped. This low-profile pair of glasses is stylish for both men and women.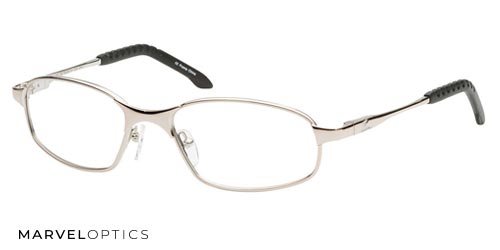 These ANSI Z87.1 and CSA Z94.3 certified safety glasses are from the On Guard Premium collection. The rectangular metal frame comes in gold, black or silver with polycarbonate lenses. This pair offers complete UV protection as well as anti-fog, anti-scratch and anti-glare.
To purchase your own womens prescription glasses, shop the selection at Marvel Optics. There is something for every prescription requirement, as well as facial shape and design preference. You are sure to find stylish, high-performance eyewear for all your safety and casual use needs.

FAQs
How often should I get a new pair of glasses?
It's recommended that you get an eye exam at least once a year, as there are many things besides a decline in vision that could go wrong with your eyes. Depending on how your eyes perform during an exam, a new prescription may be recommended for better visual clarity.
Why do I need bifocals?
Individuals over 40 may experience presbyopia, which is where a loss of elasticity in the eyes causes farsightedness. Bifocals or progressive lenses could also be prescribed if you have a problem seeing clearly for up-close activities like reading as well as seeing things at a distance.
How do I know how to choose the fit for glasses?
There is a specific measurement needed for your lenses, as there is a special location where the prescription needs to be. This is called the pupillary distance, and there are rulers online that you can download and print. You can also measure the width of your face or the length of your temples to determine what size glasses you need.
Can I get sunglasses with a prescription?
While some individuals will choose to put transition lenses on their daily use glasses to address bright light or environments with glare, you can also order a pair of sunglasses with your prescription in the lenses. The choice is a matter of preference and convenience.
Will I always have to wear prescription glasses?
Unless you plan to have corrective eye surgery or you decide to switch to contact lenses, it's common for people to wear glasses for the rest of their lives. Investing in pair of stylish glasses can make this a lot easier, as you can reflect your personality or sense of fashion with your choice of eyewear.