Prescription sunglasses serve several purposes, making it essential to consider your options when choosing the best lenses. This type of prescription eyewear provides clear vision while protecting your eyes from the sun's harmful rays. Adding a mirrored coating to your sunglasses can deliver additional benefits.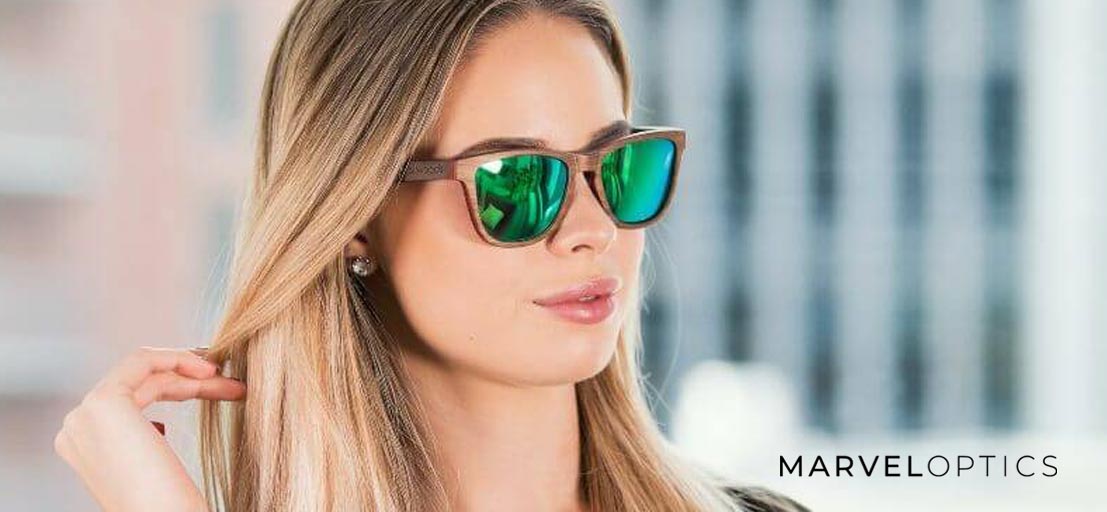 Mirrored Sunglasses Cut the Glare
This type of eyewear has a reflective coating applied to the lenses. The additional layer directs bright light away from your eyes, minimizing glare and improving your vision in sunny conditions. Light can impair your vision when you are driving or outside in bright settings. Mirrored glasses help decrease the amount of light reaching your eyes, increasing your ability to see clearly. Mirrored lenses are excellent for sunny winter days, snow sports or everyday use because they do not absorb the light hitting the lens surface.
Prescription Sunglasses With a Mirrored Finish Are Durable
Mirrored lenses can be ideal if you lead an active lifestyle or tend to be hard on your glasses. Creating mirrored eyewear involves applying multiple layers of a specialized, advanced coating. This process makes your prescription sunglasses more scratch-resistant than untreated sunglasses. Choosing this option means your shades will last longer, reducing your need to replace them.
Glasses With Mirrored Coatings Offer Brightness
While many sunglasses make your field of vision darker, a mirrored option provides superior visual clarity and brightness. Lighter visual conditions allow you to see better and farther, improving your driving ability or sports performance. Because less sunlight reaches your eyes, you can minimize the chance of getting headaches, even though your surroundings look bright. You enjoy lighter, brighter conditions without experiencing the adverse effects of glare.
Mirrored Eyewear Enhances Your Style
Sunglasses with reflective lenses give you a style edge. With a wide range of colors, you can ensure a fashionable look with mirrored shades. You need your prescription to see, but that doesn't mean you have to forego fashion for function. These designer sunglasses offer superior performance while looking fabulous.
Glasses With Mirrored Lenses Protect Your Eyes
Exposure to UV radiation can affect the health of your eyes. Over time, light entering your eyes can result in cataracts, corneal damage and macular degeneration. These conditions can lead to worsening vision. In addition, you can also get photokeratitis from too much sun exposure. This painful, temporary eye problem is similar to a sunburn and may make your eyes feel sandy or gritty. Mirrored eyewear offers up to 100% UV protection, minimizing the likelihood of eye damage.
Polarized Sunglasses Can Have a Mirrored Lens
Polarized sunglasses are excellent for boating, fishing, waterskiing and other adventures. A polarized lens filter minimizes horizontal light, reducing glare bouncing off water or other surfaces. Mirrored lens coatings reflect sunlight away from the surface of your glasses, reducing the amount that reaches your eyes. Combining the bold look and increased visual acuity of mirrored sunglasses with a polarized filter offers the best of both worlds for wearing in bright, sunny weather.

FAQs
Can you get mirrored prescription sunglasses?
Yes, you can purchase most prescription sunglasses with a mirrored finish. Our wide variety of lens types makes it easy to get what you want with a stylish mirrored lens to minimize glare. At Marvel Optics, we offer many options so you can customize your glasses to fit your needs.
What is the purpose of mirrored sunglasses?
Mirrored eyewear has a reflective coating on the lens surface that directs bright light away from your eyes instead of absorbing it. This ability results in better visual clarity, making them excellent for use during outdoor sports and driving. It can also reduce headaches for people who have light sensitivity.
Are mirrored sunglasses good for driving?
Yes, sunglasses with mirrored lenses are great for driving on sunny days. They limit the light that reaches your eyes, reducing glare and boosting color recognition. In addition, they also prevent eye strain and typically provide 100% UV protection, safeguarding your eye health when you are behind the wheel.
Are polarized lenses the same as mirrored lenses?
Although polarized and mirrored sunglasses have specialized coatings, they are different. Polarized lenses filter out horizontal glare and light, such as rays of sun that reflect off surfaces and bounce to your eyes. They are beneficial for water activities. Mirrored lenses control the overall amount of light that reaches your eyes.
Are polarized or mirrored sunglasses better?
Both polarized glasses and mirrored eyewear offer many benefits. Polarized lenses allow vertical light to pass through but minimize horizontal glare. Mirrored lenses reflect light that hits the surface of the lenses. Polarized can be best for water sports, but often the choice is a use and style preference.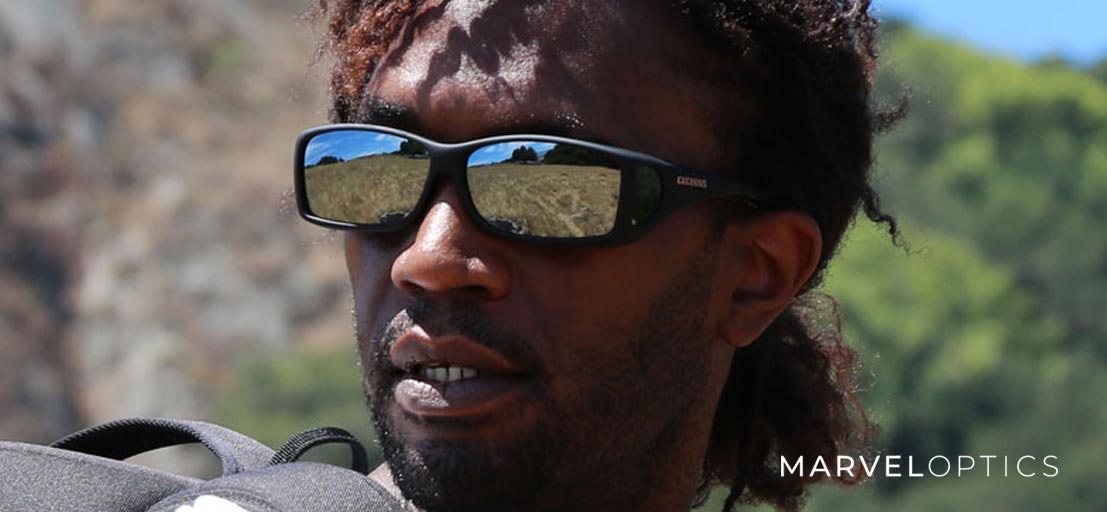 ---
Best Polarized Sunglasses
Bobster Ryval 2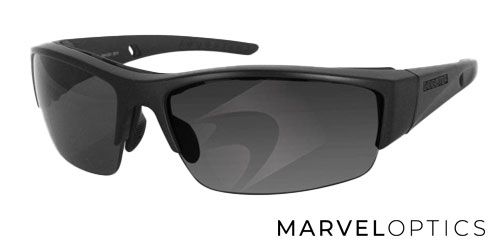 These sleek, modern frames have an adjustable nose piece and removable foam so you can achieve the perfect fit. The polarized lenses reduce glare and have an anti-fog coating to provide you with a clear field of vision in varying conditions. These high-performance sunglasses offer 100% protection from UV rays and feature impact resistance, too, so you can remain active and keep your eyes safe from harm. Bobster incorporates the latest technology into great-looking sunglasses for the ultimate in safety and style.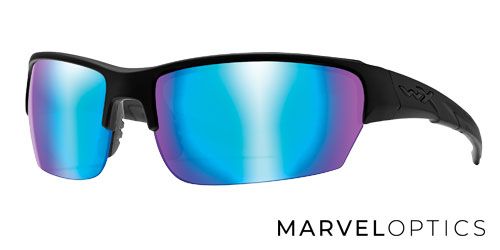 These stylish sunglasses look great and offer many benefits. Rated by the American National Standards Institute for impact protection, these polarized sunglasses are shatterproof, scratch-resistant and provide 100% UV protection. They give you clear vision in bright light so you can stay active in high-glare conditions. The comfortable, plastic wraparound frames showcase your style and protect your eyes for the best combination of fashion and function.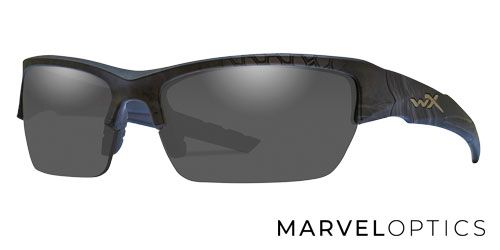 WileyX Valor polarized glasses feature lightweight, durable plastic frames that provide both comfort and protection. You can get a variety of lens types and switch them out to fit the current sun conditions. This option gives you the ultimate flexibility for many activities and adventures. Choose the frame color and pattern that fits your unique style. You will look great and get distortion-free clarity with UVA/UVB protection.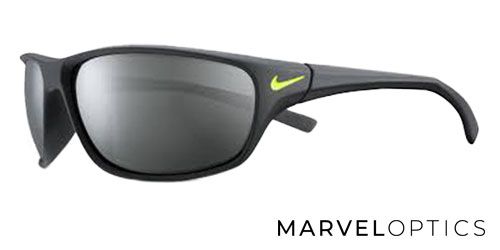 These sunglasses feature lightweight, sport-wrap frames with a slim fit profile. Maximum wide-angle coverage with polarized lenses for sharp visual acuity helps you perform at the top of your game. The lenses reduce glare and resist scratching, dust and fogging. UV protection safeguards your eyes from the dangers of the sun so that you can engage in outdoor pursuits safely. Nike upholds a quality standard for athletes and people with active lifestyles, so you get high-performance eyewear that is sleek, sporty and comfortable.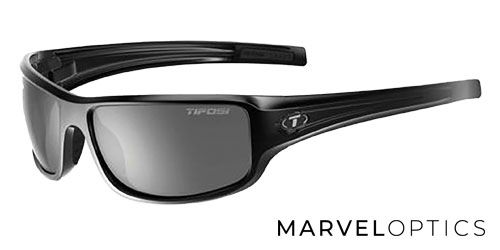 These lightweight, wraparound frames are ANSI rated for durable, long-lasting eye protection. Hydrophilic rubber nose pieces ensure a non-slip fit for your active endeavors. UV protection averts eye damage, and polarized lenses prevent color distortion and glare. Tifosi designs technologically advanced sunglasses to offer you the best eyewear for your activity.