If you are looking to get eyeglasses for kids, then you may find that it is hard to find good options that are inexpensive and provide the ideal functionality that you are looking for. Prescription eyewear products are a necessary product and you need to really perform your research in order to get a perfect product. Here, we describe some tricks that will help you get discount kids' glasses.
Perform Research
The most important trick to identifying avenues for buying glasses for your kids is to perform extensive research. The internet is a great place to get items, such as eyewear products. You should search for kids' eyeglasses over the internet and start to note down online stores that especially offer suitable frames that are designed for children.
During your research, you should focus on selecting stores that educate you about the right eyeglasses for kids and describe to you the important concepts, such as the shape of the kids' face and other important parameters. This will provide you the necessary information to make the right decision.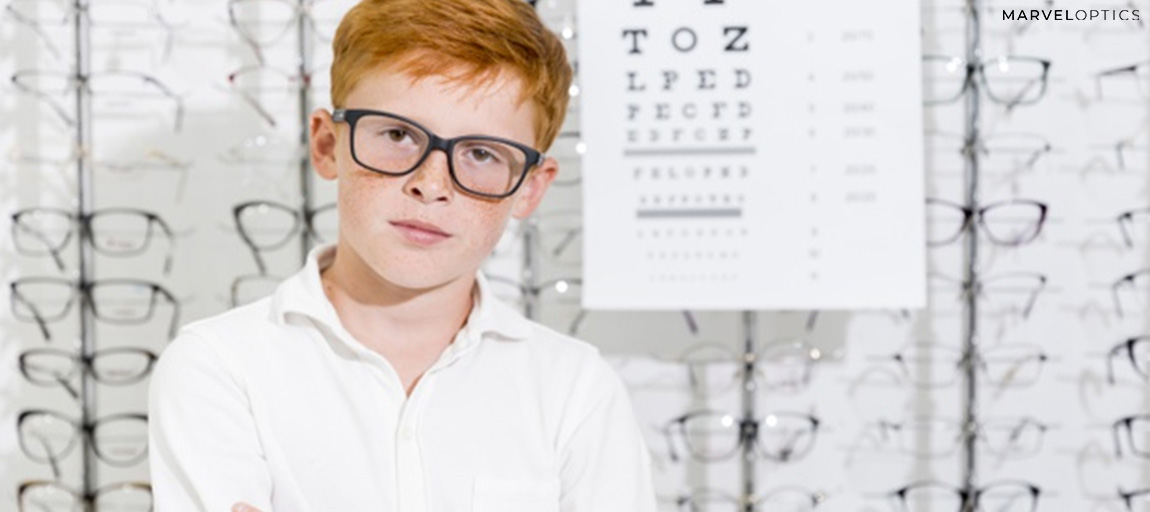 Prescription Details
There are different types of vision problems and each one requires a different lens structure. This means that the prescription eyeglasses that you get for your kid depends on their vision correction needs. The right glasses are the ones that will be comfortable, even in the case of a strong prescription. You should always ask questions on your preferred online stores to learn more about the impact of buying discount kids' glasses from them.
The Buying Process
Once you select a reputed online store, you can look for the discounted offers. Good stores always use a system of categories where you can directly find the ideal prescription products for kids. You can then look at these options and select the ones, where you receive amazing discounts.
This is possible for the store, since they directly work with frame vendors and lens manufacturers. They get discounts from them and are able to transfer some of this benefit to their consumers. This will allow you to procure kids' glasses online, while still ensuring that you get the best quality that may get from another avenue.
Conclusion
Getting the ideal eyeglasses for kids is possible from an online store. You need to make sure that you select a store, which provides information about prescription eyewear products and guides you towards selection products that are ideal for the particular needs of your kid.