When you want to look fierce on the sports field or protect yourself well on the job site, you need designer sunglasses to help you do it. There is a wide variety of sunglasses on the market, but these are some of your best options when you want to be safe but fashionable.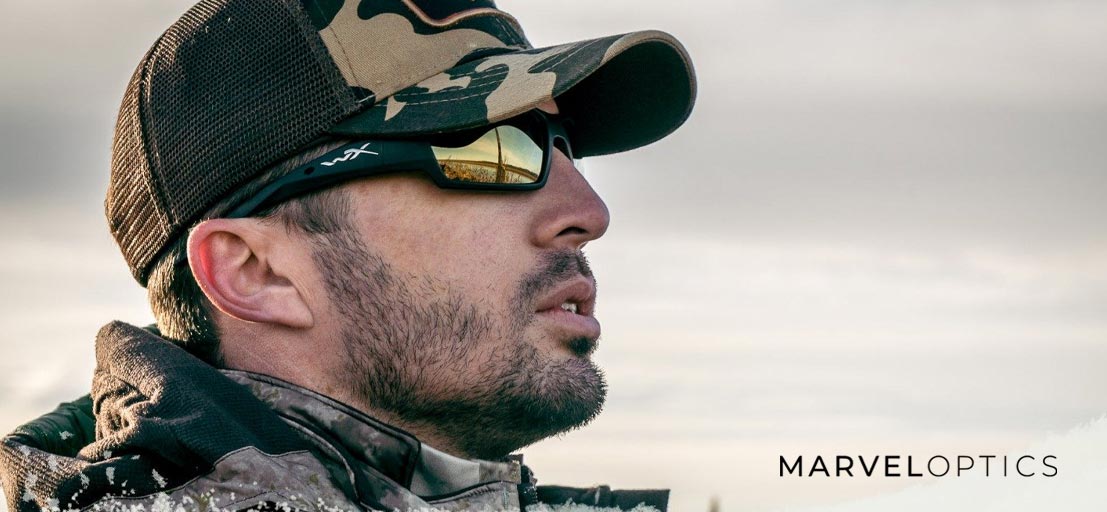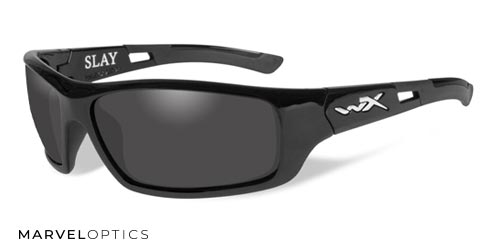 When you want to be safe on the job but still look stylish, the WileyX Slay frames have you covered. These ANSI- and ballistics-rated safety sunglasses enhance your visibility while providing the protection you need to stay safe. In addition to 100% UV protection, these glasses offer shatterproof, scratch-resistant lenses and double-injected rubber temples that create comfort and prevent slipping. Polarized lenses reduce glare and amplify color, making them the optimal choice whether you're on the job or on the golf course. These matte black frames are available with or without a prescription.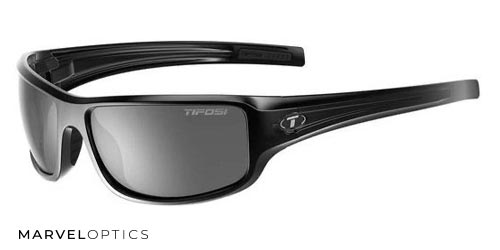 Do you want prescription sunglasses that are useful no matter what you're doing? Whether you're working in construction or biking down your favorite mountain pass, Tifosi Bronx Tactical Safety provide the style and protection you need. Available in matte black, the lightweight wraparound frame features a full rim that helps these glasses sit right, even during the toughest job.
Included are clarion red polarized lenses, or you can have them customized to fit your prescription. Polycarbonate lenses ensure your eyes are protected on the job, while UV protection helps to keep them safe from the sun.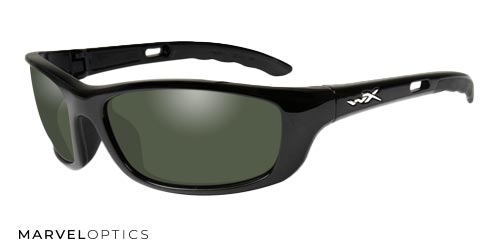 Step out in style when you wear the WileyX P-17 sunglasses. Whether you want to spend your days on the road or at the shooting range, these lightweight, full-rim glasses are ANSI Z87.1-rated and include shatterproof selenite polycarbonate lenses as well as 100% UV protection with distortion-free clarity. Scratch-resistant and made with polarized bronze lenses, these designer sunglasses increase contrast, create superior definition, and enhance ground-level contours in most light. These glasses contain both double-injected rubber nose pieces and double-injected rubber temples to prevent slipping and chafing. They are available with single-vision, bifocal, or progressive prescription lenses.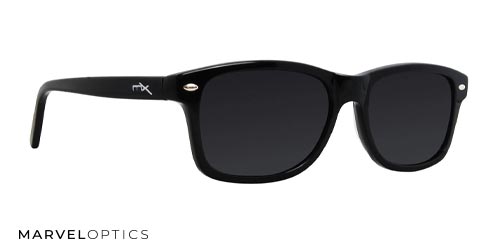 When you need something basic but stylish, you need these gorgeous Monmouth sunglasses. Available for both men and women, these full-rim, rounded rectangular frames add style to any look. Made of acetate and featuring spring-hinge frames, these no-frills glasses are perfect for your daily errands or commute to work. They can be made with your single-vision, bifocal, or progressive lens prescriptions.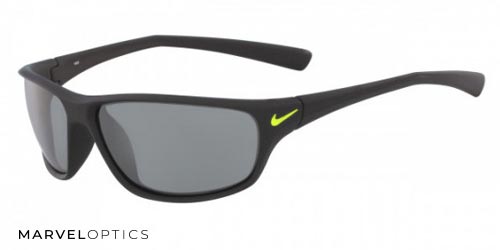 Designed by a brand the world has come to know and trust, NIKE RABID sunglasses are made of a lightweight frame that is perfect for driving, jogging, or playing your favorite sport. The anti-reflective, anti-scratch lenses offer superb UV protection, anti-dust properties, and anti-fog properties that mean they are always ready to do the job during your high-intensity activities. The sleek, sporty, wraparound design and high-quality polycarbonate lenses will have you wearing these fashion sunglasses anywhere and everywhere.