There are important reasons you should be wearing sunglasses while driving. Sunlight creates a glare that can make it hard to see and even dangerous to drive. Glasses even help when the weather is wet and foggy since it reduces the scattered light created by rain. Furthermore, sunglasses can keep your eyes healthy by keeping you from squinting them. Of course, the big question is what are the best driving sunglasses?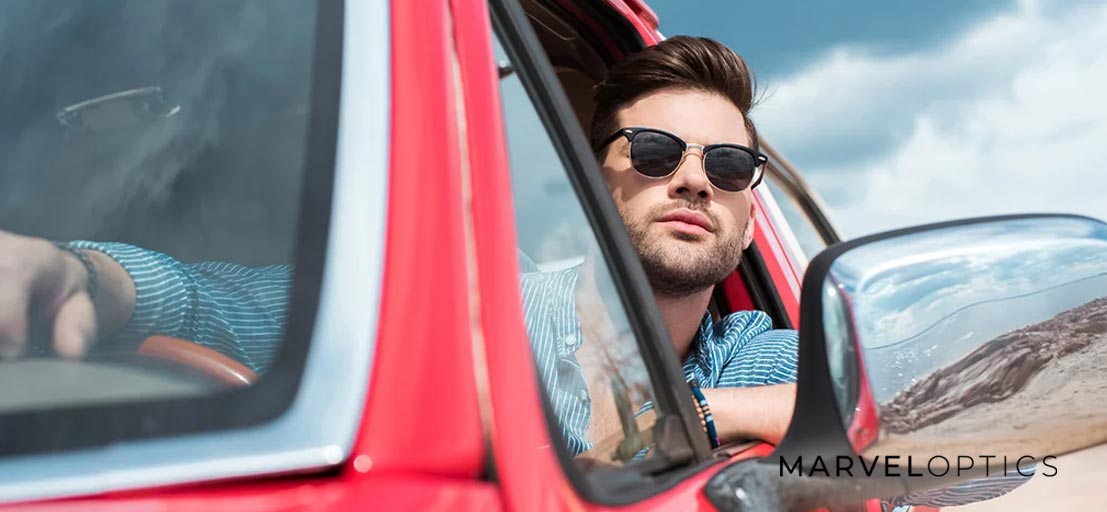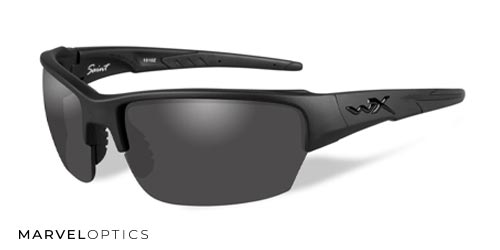 When you need a basic pair of stylish sunglasses, you can't go wrong with a pair of WileyX Saints. Featuring a wraparound style and half rim, these plastic sunglasses look great with anything you wear while protecting you from the glare on the road. Offering 100% UV protection, they are made with shatterproof, polarized lenses that are scratch-resistant even in the most extreme environments. Double-injected rubber temples and a nose bridge created with the same material ensure a comfortable, non-slip fit every time. Available either as prescription lenses or as non-prescription with interchangeable clear, light rust, or smoke grey lenses, these glasses will have you driving in style.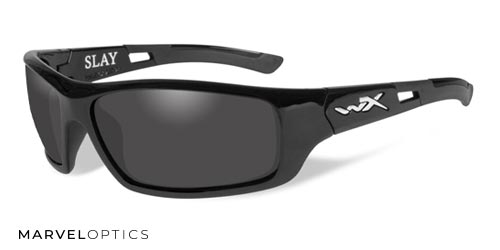 Featuring a full rim and rectangular, wraparound frames, the WileyX Slay polarized sunglasses include lightweight rubber temples and a rubber nose bridge that creates a secure yet comfortable fit. While these glasses are great for driving, they pull double duty as well. The ANSI- and ballistics-rated lenses are shatterproof, offer 100% UV protection, and can even go with you to your outdoor job site. The smoke grey lens offers maximum glare reduction without distorting color, while the emerald mirror option is specifically created to amplify color contrast and visual definition. These lenses are available both as prescription and non-prescription glasses.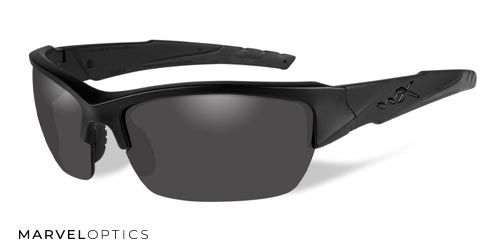 When you need your driving sunglasses to pull double duty, look no further than WileyX Valors. These half-rim, wraparound, plastic glasses offer the polarized, anti-glare protection that you need while you're on the road and the 100% UV protection that you want while you're mountain biking, jogging, or playing a game of football with the guys. Shatterproof selenite polycarbonate lenses ensure your eyes are protected even during the toughest of tackles, and the double-injected rubber nose bridge and temples keep your frames securely on your face while you chase down that goal line. Interchangeable lenses allow you to get just the amount of light you need. Prescription options are available as well, although their lenses are not interchangeable.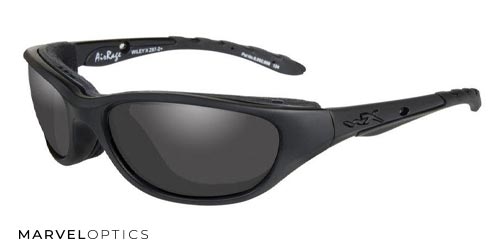 Nothing screams style quite like polarized blue lenses, and that's just what you get when you try a pair of WileyX Airrages. Whether you're driving down the freeway or careening across sand dunes in your buggy, these shatterproof lenses will provide you with the 100% UV protection that you need to stay safe behind the wheel. If you need a little extra protection, don't worry. A removable facial cavity seal protects you from pollen, dust, peripheral light, and other irritants that could take your attention away from the course ahead. These lightweight prescription sunglasses will have you itching to take them for a spin.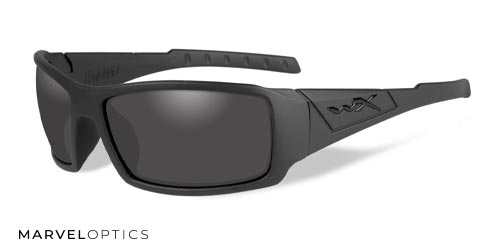 When you need the utmost in eye protection, you need a pair of WileyX Twisted sunglasses. Described as nothing less than robust, these full-rim rectangular frames are still lightweight enough for daily wear. When you get behind the wheel, you can be sure that you're safe in these shatterproof, scratch-resistant, polarized lenses. Offering 100% UV protection, these high-prescription-ready glasses are available in polarized emerald mirror lenses or smoke grey lenses. The emerald offers amplified color and high visual definition while the grey provides maximum glare reduction without any color distortion.