Most kids are afraid of having to wear prescription eyeglasses. However, it is always possible to suffer from weak eyesight and require glasses at a young age. In such a case, it is essential to carefully carry out the process of getting kids' glasses online, so that they understand their worth and can use them happily. Here, we share a few steps that will help you get the best discount kids' prescriptions eyeglasses.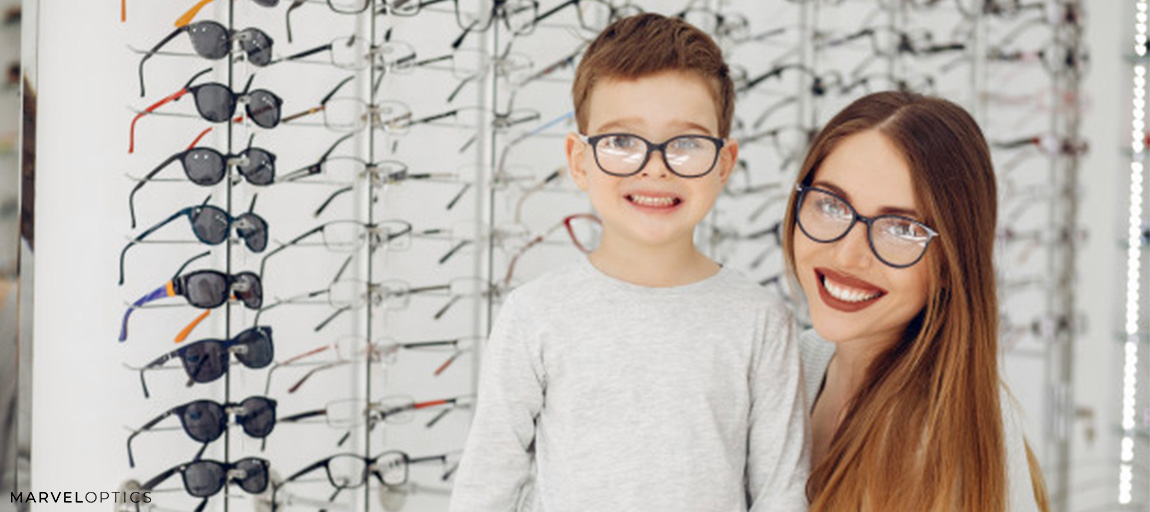 Step 1: Get a Prescription
The first step is to get your kid a prescription, especially if they have been complaining of eyesight problems, such as headaches and other symptoms. The doctor will perform a careful examination and issue a prescription with all the required details.
Step 2: Performing Research
There are different avenues of getting kids' glasses online. Therefore, it is essential that you perform thorough research and look at the options that are available at various online stores. You should look at the product prices, as well as the support and credibility of the stores that you are viewing.
Finding discount kids' prescription eyeglasses is only possible, if you are able to calculate all the costs that you will incur when ordering the glasses for your kids. Your research should include shipping expenses, additional fees and the payment that you will endure if you're selecting special coatings.
Step 3: The Order Process
Once you have selected the right online store, such as Marvel Optics, it is time to carry out the ideal process for buying the glasses. You should look at the different frames, which are especially designed for kids. Kids have small faces and therefore, should only use smaller frames that look good on them.
Discount kids' prescription eyeglasses are always available at a good online store, since they are looking to attract new customers to their base of loyal fans. Moreover, kids have to order glasses more often, because they do not take ideal care of them and can require a replacement quickly. In any case, you can easily go through the ordering process by first selecting the frame, and then moving on towards the other options.
Step 4: Finalizing the Glasses
You can finalize kids' glasses online by selecting all the options that you require and then sharing the prescription details of your child. A good online store will allow you to use a number of payment options. The right store provides complete security and also provides an excellent guarantee and return policy.
These are the steps that you can follow to find discount kids prescription eyeglasses and get them for your kids in the suitable manner.