Selecting the best pair of sunglasses takes time and research. There are certain factors that you should focus on when making your selection. Often, it is helpful to opt for a brand that you trust. When you already know the name of the brand making the glasses, you already feel a sense of confidence about how the product will hold up. This is especially true of Nike sunglasses. A trusted name in sports, now is the perfect time to explore the many benefits related to this protective eyewear.
From the lightweight design to captivating style, there are many advantages that come along with investing in sunglasses by Nike. Review these benefits and learn how you can find the best glasses for your lifestyle.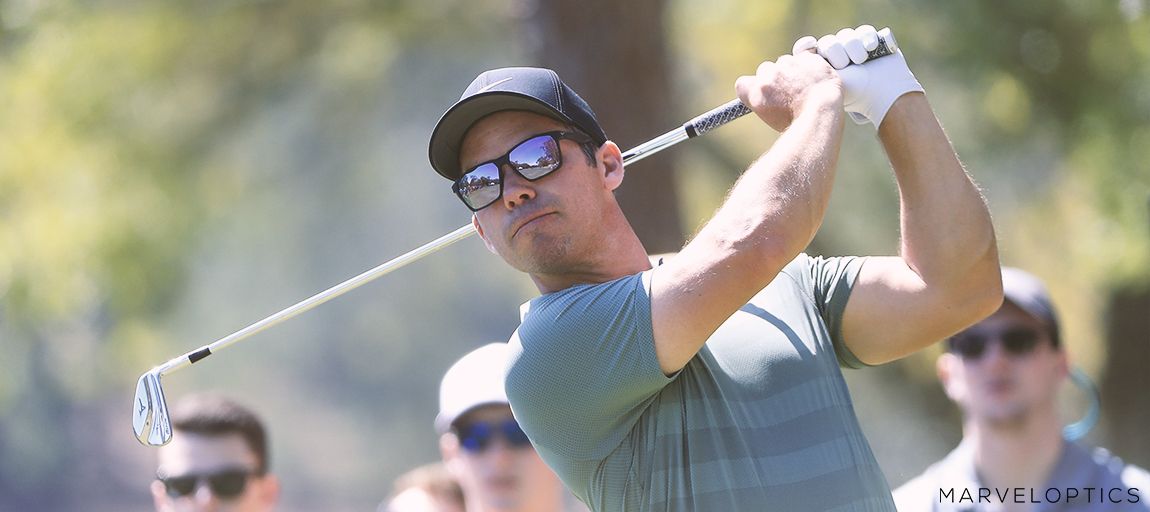 UV Protection
When you spend a good amount of your time outside, protecting your eyes is a must. Unfortunately, slipping on any old pair of sunglasses is not enough to guarantee your protection, You absolutely require eyewear that has enhanced UV protection. Nike polarized sunglasses are ideal because the glasses feature ample protection from both UV-A and UV-B rays. The next time you plan on spending hours and hours under the blazing sun, be sure to grab your glasses and keep your peepers protected from the damage that can be caused by prolonged exposure to direct sunlight.
Enhanced Style
Nike is a brand that people know and trust for a reason. Outside of the quality gear and accessories made by the brand, the look and styles of their products have long been one of the biggest draws. Sunglasses are no exception to this rule, either. The sunglasses designed by Nike all boast unique styles that are sure to appeal to a range of sensibilities. Whether you're looking to go out on the town, play some sports, or enjoy a day hiking, you'll love the way that these glasses make you look.
Lightweight Design
When you're wearing glasses for long stretches of time, the last thing you want is to be constantly aware of the presence of your eyewear. If you feel the glasses sinking into the bridge of your nose, then it can be distracting and make it difficult to focus on whatever outdoor tasks you're trying to accomplish. Sunglasses by Nike feature a lightweight design. This makes the glasses ideal for people who plan on keeping their eyewear on for long stretches and need to make sure the glasses aren't cumbersome or painful.
Perfect for Running
Runners rejoice! The specific design of Nike sunglasses puts runners at the front and center. The aerodynamic frames are crafted in a way that allows you to move effortlessly through the air without losing your eyewear. When you're taking a daily run, you don't want to lose your goggles due to a sudden gust of wind or a particularly steep incline. By investing in glasses that have a design that fits the lifestyle of a runner, you will have a much easier time losing yourself in the motions of the run and not worrying about losing your glasses.
Comfortable
Comfort is key when it comes to wearing your glasses. While the lightweight nature of Nike sunglasses is part of the appeal, the frames are also quite comfortable. This is because the frames are fitted with ventilated nose pads. This key feature helps to set the Nike glasses apart from other options. The pads cradle the bridge of your nose, making it easy to wear the glasses for long stretches of time without being constantly aware of how they are sitting on your face. Comfort might not be the most important factor, but it should definitely be a priority.
Polarized
Certain features can be a huge help when it comes to selecting the right pair of glasses. Nike eyewear features polarized lenses, which can be a huge asset for a number of reasons. Nike prescription sunglasses with polarized lenses are perfect for people who spend long stretches of time outside. The polarization of the lenses reduces the glare that is caused when light bounces off of reflective surfaces like glass, water, or snow. Polarized lenses can make a dramatic difference to how you perceive the world around you, so definitely consider this treatment option for your own needs.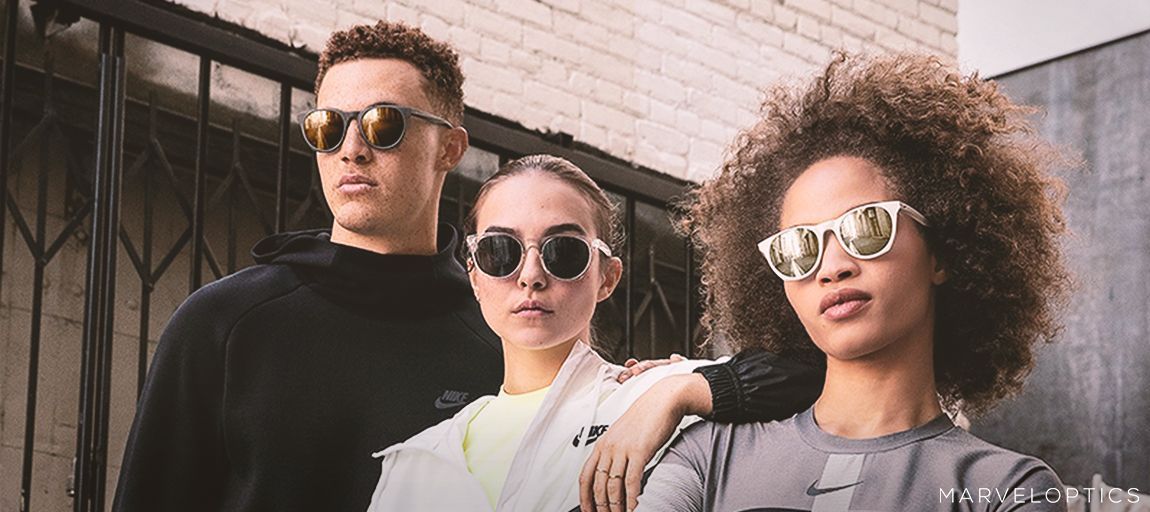 FAQs
How Can I Find the Right Sunglasses?
Discovering the perfect pair of sunglasses is easy when you know where to look! Simply take a moment to browse the inventory at Marvel Optics and discover the many different options available. Pick out a style you love and you'll be ready to put on your new eyewear and conquer whatever challenges your day has in store.
What Is the Most Important Part of Picking Out Sunglasses?
Many people select their sunglasses based on style. While this is fine, you also want to focus on how much protection the glasses provide. Eyewear that offers protection from both UV-A and UV-B rays are ideal, as this allows the least amount of harmful sunlight to come in contact with your eyes.
How Should My Sunglasses Fit?
Sunglasses should fit in a similar way as your regular glasses. They need to be lightweight and comfortable so that you don't feel annoyed by wearing the glasses for long stretches of time. If you tend to move or run a lot, you also want to make sure the glasses are snug so they don't fly off.
How Can I Keep My Eyewear Safe?
When you are not wearing your glasses, you want to dedicate extra effort to keeping your eyewear safe. The easiest way to achieve this is by investing in a case for when the glasses aren't being worn. Additionally, learn how to care for the lenses to keep them clean and free of scratches.
How Can I Enhance My Field of Vision With My Sunglasses?
Certain treatments can prove advantageous for those who spend a lot of time outside. Sunglasses with polarized lenses, for example, offer added protection by reducing the amount of glare caused by light reflecting off of water, ice, and the windshields of vehicles.
There are a number of key benefits that come along with investing in a pair of Nike sunglasses. Take time to review the options available to you at Marvel Optics. Find a style you love and get ready to look and feel your absolute best thanks to this trustworthy brand.