The Company Introduced a Colorful Lineup of Children Prescription Eyeglasses to support PBA's (Prevent Blindness America) Children Eye Health and Safety Endeavors
Marvel Optics, leading online prescription eyeglasses and sunglasses store, has recently announced that the company is celebrating August as the Children's Eye Health and Safety month as initiated by Prevent Blindness America, an organization working towards achieving more awareness regarding eye health and safety. In this regard, Marvel Optics invites parents to take advantage of discounted price tags on exclusive eyeglasses for kids.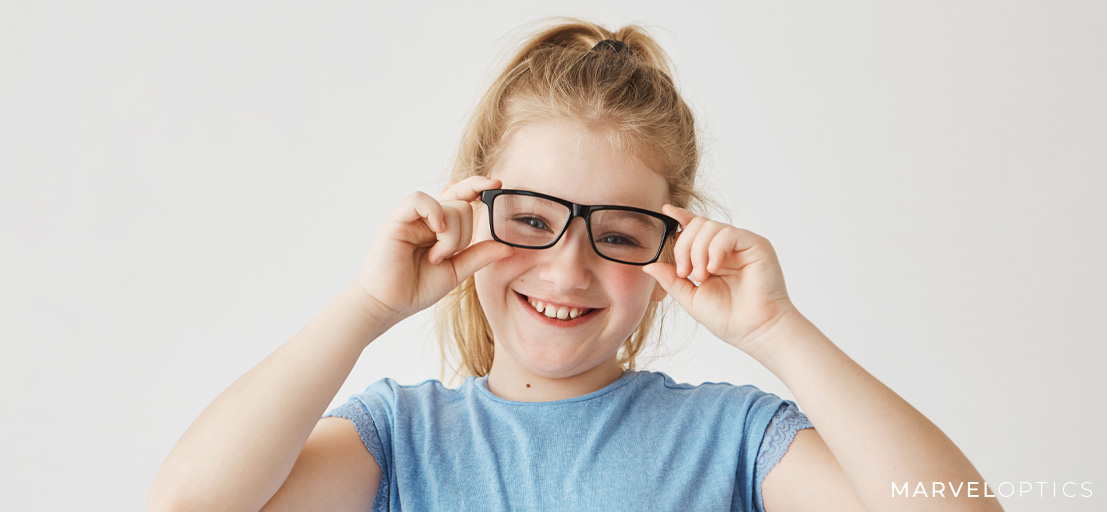 According to the spokesperson for Marvel Optics, eye problems must be taken care of in earlier ages as it helps prevention of or at least delay the age related eye disease and issues. Expressing complete support for the PBA cause, the spokesperson said, "Eye health is extremely crucial for a child in the learning stages of his life. Most of that learning is visual, and therefore, it can be hindered because of undetected eye problems. Here, safety is also an important factor as careless behavior or carelessness is often the major reason behind blindness or vision related problems in later years. Children also need this day because they are typically not very comfortable with the idea of wearing glasses."
PBA has been celebrating the event for the past few years. Every year, the organization focuses on a different eye condition. This year, amblyopia or lazy eye is the major focus in August. Lazy eye is a condition in which one eye cannot see as well as the other one for any reason. In most cases, the reason can be inaccurate or incomplete formation of the cornea. While it is not as common as Myopia, nearly 3 percent people in the US actually suffer from this problem, according to the Centre of Disease Control and Prevention.
Shedding some light on PBA and why Marvel Optics considered it one of the most reputable organization working for this cause, the spokesperson explained that PBS is considered one of the pioneering bodies in the US vision and eye health industry. It is an establishment that volunteers to promote eye health and safety, specifically for children and elderly. According to the PBA's official statement, the organization is encouraging parents to schedule an eye exam for their children in the month of August. Marvel Optics experts, however, are motivating their customers to make it a routine to see an eye specialist every few months.
The spokesperson further added that the company is supporting the practice of regular eye checkups by eliminating one of the major fears of their customers. "Most people don't go for a regular checkup because they are worried about the expense that comes in case the prescription has changed. We are eliminating that fear by offering a huge range of high quality yet affordable eyeglasses, along with the convenience of ordering these glasses online," the spokesperson adds.
August is also celebrated as the National Eye Exam month as well, with PBA and supporting organizations offering free eye exams throughout America. According to PBA, nearly 50,000 people lose their sight every year in the US. "Awareness and prevention is the only cure. With mutual efforts, the number of people who are robbed of this blessing can be drastically reduced.
For more information regarding Marvel Optics and PBA, please visit the official website ww.marveloptics.com. Visit our gallery to find the most appropriate pair of eyeglasses for kids and children
A

b

o

u

t

t

h

e

C

o

m

p

a

n

y

Created with complete customer satisfaction in mind, MarvelOptics.com provides high-quality eyewear at an affordable price. The company has become a leader in the online store community because it has been able to create innovative solutions for people in need of eyewear worldwide. Setting themselves apart from competitors, MarvelOptics.com has been able to build long-lasting relationships with their customers. Looking beyond the conventional industry business model, MarvelOptics.com has been able to meet the individual needs of their customers and assist them with their unique challenges. Avoiding the middle man, MarvelOptics.com works directly with the supplier which has created an unbreakable cycle of continuous improvement, and complete customer satisfaction.

For contact, please use the following information.
C

o

n

t

a

c

t

D

e

t

a

i

l

s

Phone: 1-800-832-5076

Fax: 1-800-832-5076