March is the time of year where professional major league baseball (MLB) players return to the field for Spring Training. But of course, they don't train where harsh winter conditions can affect their capabilities! Instead, they head to warmer, sunnier climates like Florida or California. Even the Philadelphia Phillies head to Clearwater, Florida for their Spring Training.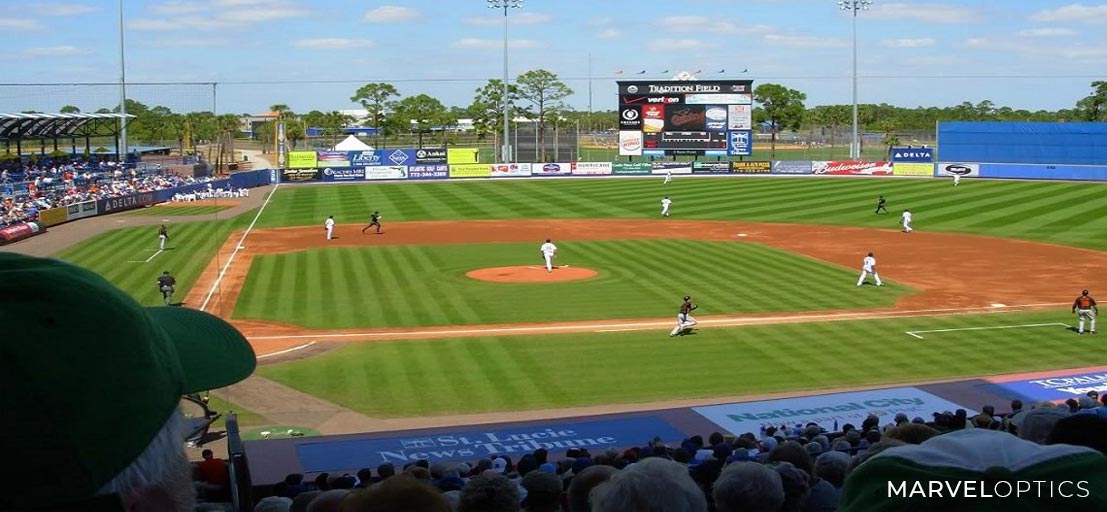 Ever wonder why the Philadelphia-area work rate slows down during Spring Training? It's because so many fans flock down to Florida to see their team practice!
With so many MLB players practicing outside in the sun, you may notice many of the top players wearing prescription sunglasses. Sunglasses protect their eyes from sun damage and allow them to keep their eye on the ball!
Here are some of the favorites selected by MarvelOptics.com:
Colorado Leftfielder, Carlos Gonzales– jogging with the rest of the team during spring training
Milwaukee Brewers Athletic Trainer, Bob Miscik– with a little help from a stray dog!
Curtis Granderson– Blocking the sun from his eyes, as he gets some practice swings in!
Phillies Second Baseman, Chase Utley– By wearing sunglasses, Utley has pinpoint accuracy!