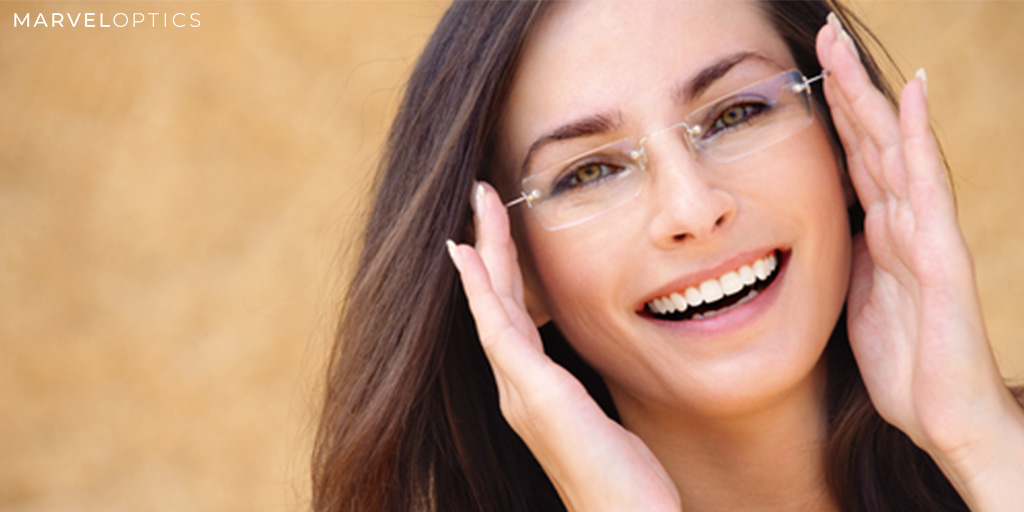 Rimless glasses are stylish and trendy eyewear that continues to soar in global popularity. In fact, these spectacles are fashionable and lightweight for men and women. They feature a minimal look with low profile frames like titanium. It's almost as if you are not even wearing glasses on your face. With classic conservative style and streamlined designs, rimless eyeglasses are perfect for formal gatherings and social events.
Here are some of the benefits of adding rimless eyeglasses to your eyewear collection:
Minimalistic look that accentuates any outfit for corporate or social functions.
Lightweight, mobile, and frames that are stylish and cost-effective.
Rimless spectacles have frames that are limited to only the temples and bridges. The lenses are exposed on all sides and not surrounded by heavy frame materials.
Lighter and thinner lenses that meet all your visual needs.
Benefits of Frameless Glasses
Frameless glasses do not add any pressure or strain on your face. This means you can wear them all day long without worrying about scratches or marks. Similarly, their lightweight designs help wearers feel more comfortable – as opposed to heavy, metal frames. Rimless glasses are ideal for a number of frames but are delicate in nature. This means they are not recommended for those that lead active lifestyles.
Frameless eyeglasses are essentially held together with the support of the lenses. This means the lenses are also lighter and thinner than other lens types. Many people prefer rimless glasses since the nose pads don't leave marks when pressed down on the nose. While rimless styles are considered modern and contemporary, they have actually been around since the 1800's. As fashion-forward and classy glasses, rimless designs are perfect for wearers that like clean, transparent looks.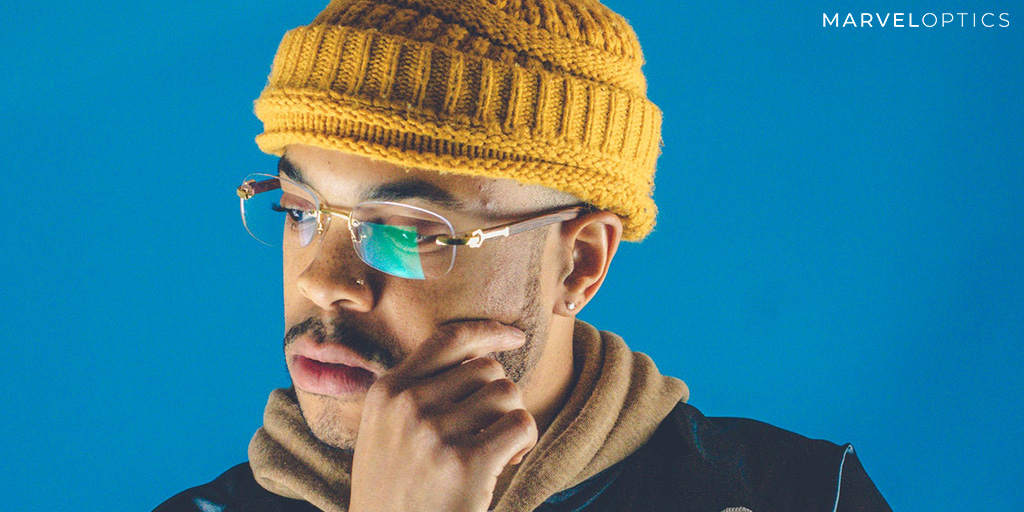 Why Rimless Eyeglasses are good for vision correction?
Eyeglasses without rims are recommended by leading opticians throughout the world. Whether for nearsightedness or farsightedness, wearing these glasses will not hinder the quality of your vision.  Since the frames are lighter than metal, plastic, and semi-rimless designs, rimless eyeglasses are comparatively lower in price. However, this depends on the brand you choose to meet your daily vision and lifestyle needs.
These glasses are even good for people with stronger prescriptions. They are comfortable, convenient, and easier to carry around than heavier pairs of glasses. Here are some more advantages of choosing rimless eyewear:
Modern rimless glasses are much stronger and flexible than earlier designs.
Rimless lenses can withstand heavy amounts of pressure without shattering.
Polycarbonate lenses are impact-resistant and guaranteed to last for years to come.
Customers can choose from several rimless shapes, sizes, colors, and frame designs.
Additional Benefits of Frameless Glasses
Frameless eyeglasses are elegant, durable, and reflect your personal styles. They can also correct Hyperopia, myopia, and other vision issues. Choosing the right pair should not be hard when shopping at a reputable online eyewear store. Simply look for rimless styles and select a design that works for you. While the perfect frames will depend on the position of your eyes, rimless eyeglasses are a popular option that should always be considered.