When you need to protect your eyes, safety ratings are of primary importance and style is secondary. There are still many frame designs to choose from that meet standards for eye protection. Here are four of the top styles of prescription safety glasses from trusted brands such as Global Vision, ArmourX, Hudson Optical and WileyX.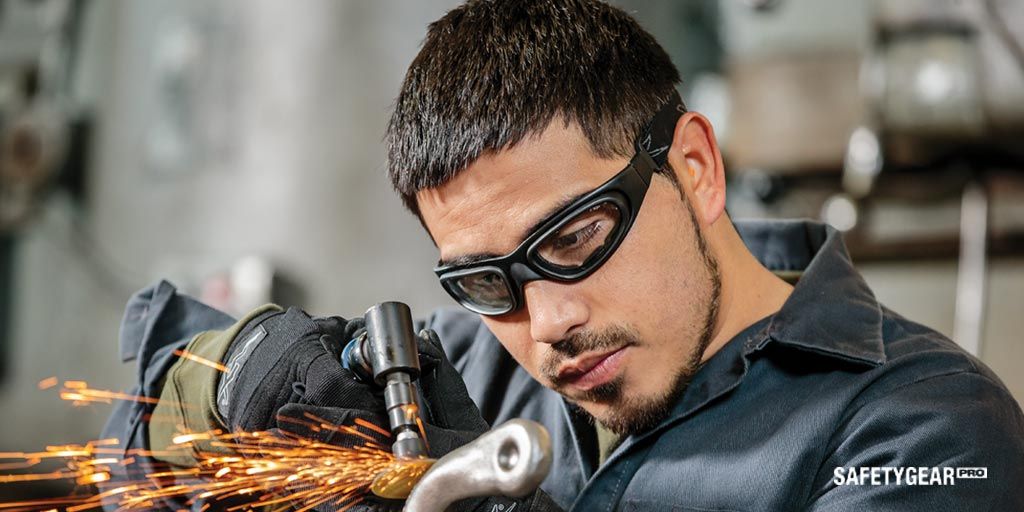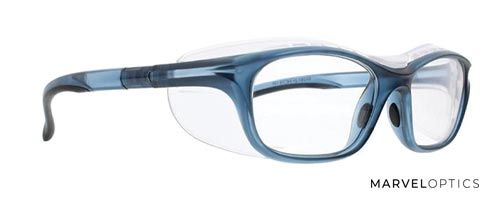 The Biloxi Officer frames by Global Vision are affordable safety frames. These blue, rectangular full-rim glasses can accommodate a wide range of corrective lenses, including high-power prescriptions. You can also get single vision, bifocal or progressive lenses in Biloxi Officer frames.
Like most of the leading safety eyewear styles, these frames meet requirements for the American National Standards Institute Z87.1 basic impact eye safety rating. This style provides complete eye coverage and features integrated side shields.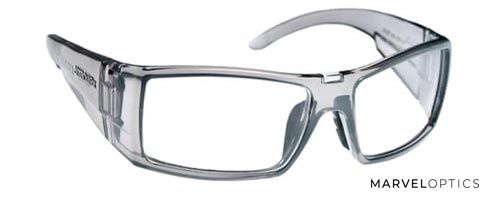 ArmourX is a trusted safety eyewear brand. The 6009 frame style has rectangular lenses with thick temples that function as side shields. These frames have an ANSI Z87.1-2010 rating and also meet Canadian Standards Association Z 984.3-07 eye safety specifications.
It is important to consider any applicable workplace safety standards when selecting eyewear to wear on the job. ArmourX 6009 frames satisfy most relevant standards and are available in a choice of black, crystal or grey frame colors.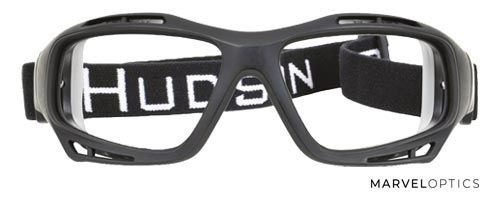 Hudson Optical makes many styles of protective glasses, including H7 prescription safety goggles. This non-conductive eyewear has a replaceable FS-5 full seal protector and adjustable elastic head band.
These unisex black goggle-style safety frames have rectangular lenses that are resistant to dust, fog, reflections, scratches, shattering and ultraviolet light. If you need eyewear that will stay in place and provide complete eye protection, consider Hudson H7 or other goggle-style frames.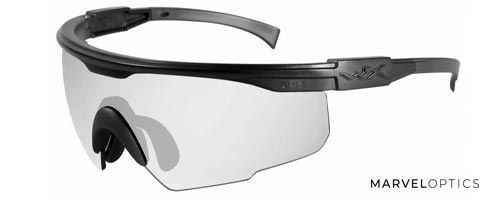 Most of the styles on this list meet the ANSI Z87.1 eye safety standard. Wiley X PT-1 go above and beyond to satisfy U.S. Military MIL-PRF-32432 ballistic safety standards. PT-1 frames are a half-rim style that has a visor-style lens. This eyewear is compatible with the Wiley X PTX prescription lens insert.
These safety frames are popular because all of these eyewear styles provide the indicated level of protection and are compatible with most prescription lenses. You can find the right safety eyewear for any application. Factor in the safety features of glasses and check the frame size so that the eye protection you order provides a good fit.

FAQs
How do I order prescription safety glasses?
Look for safety eyewear that meets any applicable ANSI Z87.1 or OSHA safety standards for eye protection from impact or other hazards. It is also important to select frames sized to fit your face that are able to accommodate single vision, bifocal or progressive lenses in your prescription strength.
Which safety ratings apply to eyewear?
The most prevalent safety rating is ANSI Z87.1, a standard that is regularly updated. There are basic and high impact and velocity ratings that you should factor in based on safety risks in the environment where you plan to wear eye protection. National governments also maintain standards for workers.
What are some sizing tips for safety frames?
Safety frames should stay in place and offer complete eye coverage to provide the stated safety rating. Check frame dimensions such as frame, bridge and lens width and lens height. You may need to factor in the thickness of frame materials or facial seals, which can affect how glasses fit.
Which brands make safety-rated glasses?
Some of the most popular safety eyewear brands are ArmourX, Hudson and Wiley X. Global Vision also makes affordable safety frames in a variety of stylish and protective styles. Check to see whether a particular brand makes glasses that have an ANSI Z87.1-rating or meet another applicable safety standard.
Do I need to wear eye protection?
If you spend time in an environment in which eye safety risks exist, you should invest in eye protection. Based on your needs, safety eyewear may meet basic safety standards for impact or any type of hazards to which your eyes may be exposed or provide high-impact and high-velocity protection.
Safety glasses that have prescription lenses can protect your eyes during physical activity or shield your eyes from occupational hazards. Look for the best pair of prescription safety glasses to meet your needs.