Picking out the perfect eyewear for your lifestyle takes a little bit of time and a lot of research. If you want to feel satisfied with the look and performance of your eyewear, it can be useful to dig into the details. With rimless prescription glasses, for example, there are all kinds of fun and interesting points to take into consideration. Give yourself a moment to look over these facts about rimless eyewear and discover why this has long been a popular option for so many people.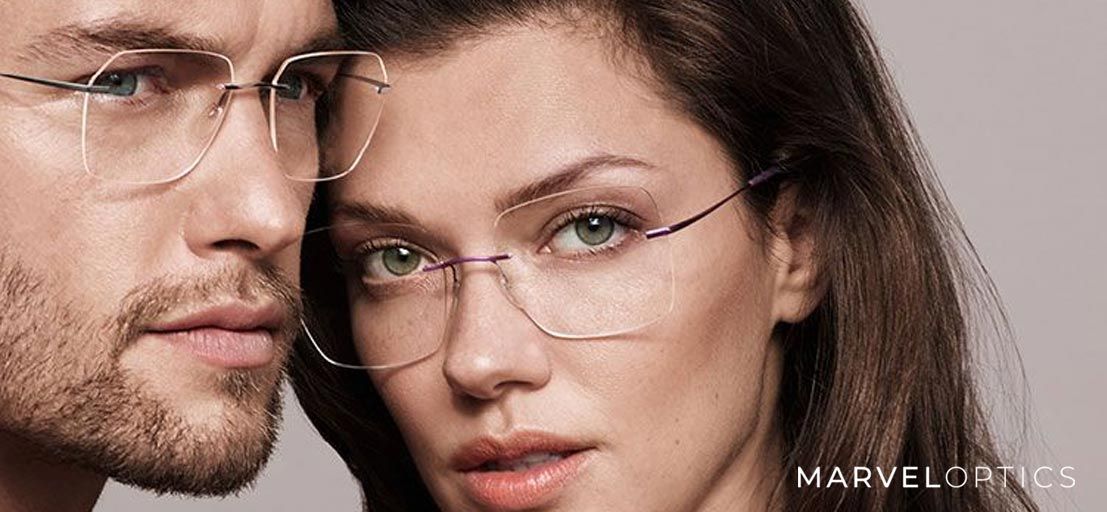 A Modern Take on a Classic
Rimless eyeglasses are far from a new design concept. In fact, records trace the origin back to the invention of the rimless monocle. Created by J.F. Voigtlander in the 19th century, the monocle was widely known as the "eye ring" and was considered very fashionable. This specific monocle is still popular in the modern age, being worn by the likes of Batman villain the Penguin and the nut mascot Mr. Peanut. The rimless monocle provided the inspiration for the rimless eyewear that would be created in subsequent years.
A Great Fit for Anyone
One of the more commonplace tactics used to pick out eyeglasses is by finding frames that complement the shape of the face. While a useful method, it can also feel limiting with what options a person has available to them. With rimless glasses, this is not a concern. When the frames are removed from the equation, it means any face shape will look perfect in a pair. No matter what type of features you may have, you can be sure these glasses will flatter you.
The Attention Is on You
Frames for glasses can often be cumbersome and bold, acting as more of a statement piece than people would like. While you might enjoy the way a certain style looks from time to time, you may also want to put less attention on your glasses when encountering new people. The beauty of the rimless model is that the attention will always be on you. With no frame blocking your features, you can feel confident in your appearance at all times.
A Durable Design
The look of rimless prescription glasses makes the eyewear seem quite delicate. This is a perfect case of how looks can be deceiving. Rimless eyewear is incredibly durable and sturdy. Titanium is the material most often used with rimless products, which is known to be very strong and resistant to the wear and tear of an active life.
An Affordable Pick
Glasses are far from cheap. If you're looking to buy a pair of new glasses, you want to make sure you're investing in something that will last. Luckily, rimless options are both durable and affordable. When compared with other options, this can be one of the better choices that provides you with more bang for your buck.

Rimless prescription glasses have long been an example of how stylish and unique eyewear can be. When the time comes to pick out a new pair of glasses, be sure to think about the durable design and unlimited potential available with rimless options. Take a look at the selection at Marvel Optics to discover a pair that perfectly fits your needs.