The most popular mens prescription sunglasses are stylish and durable frames that are compatible with a wide range of prescription-strength lenses. All of these frames of stylish glasses for men block ultraviolet light and some styles meet requirements for the American National Standards Institute Z87.1 eye protection rating. Find out more about the best sunglasses to correct your vision and protect your eyes.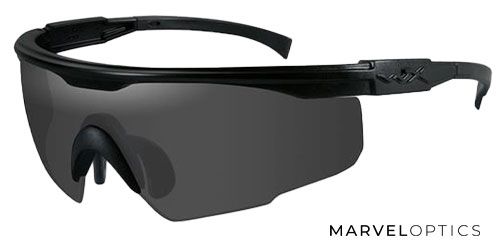 The PT-1 frames by WileyX are a popular style of sunglasses for complete eye protection. These tactical sunglasses meet MIL-PRF-32432 ballistic safety standards set by the United States military. A half-rim frame accommodates interchangeable visor-style lenses and is compatible with the WileyX PTX prescription insert. These lightweight frames have a flexible nose piece for a comfortable fit.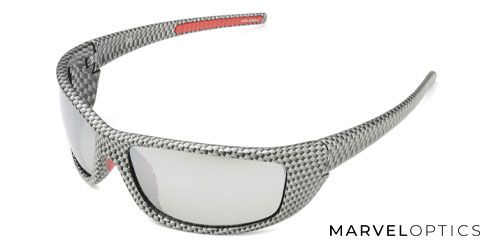 The value-oriented Rocky Mount frames by M-Line reach the peak of features. These wraparound rectangular sunglasses come in a choice of striking iridescent blue or patterned matte carbon frame colors and are compatible with single vision, bifocal or progressive prescription lenses. Customize corrective lenses with your choice of standard, gradient, mirrored, polarized or polarized mirrored tints.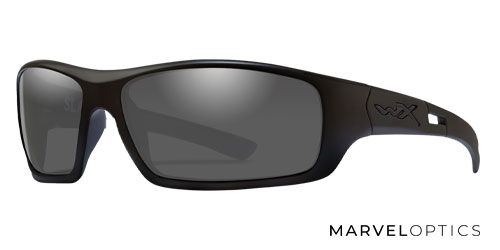 Slay mens sunglasses by Wiley X are rectangular wraparound frames that meet ANSI Z87.1 safety standards. These broad rectangular lenses provide lateral protection from impact and exposure to ultraviolet light. Half rubber temples allow for comfortable long-term wear. Slay sunglasses come in matte or gloss black frames and are prescription-ready.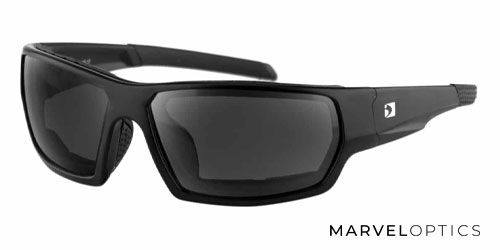 Bobster is a brand that is known for making motorcycle eyewear. Tread sunglasses are prescription-ready frames with a casual lifestyle look that also have the ANSI Z87.1-2015+ certification. These matte black frames have removable closed cell foam padding and textured rubber nose pads and temple ends for comfort combined with high-impact and high-velocity protection.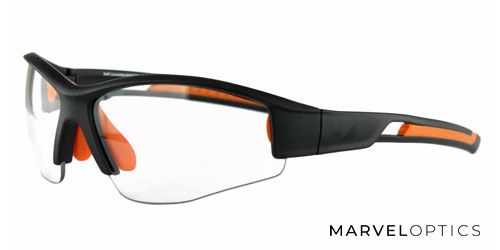 The Swift style of Bobster sunglasses is a half-rim matte black frame compatible with interchangeable non-prescription lenses or a single color of prescription lenses. Get this style with plano clear, smoke and yellow tinted non-prescription lenses or your preferred prescription lens tint. Swift sunglasses are lightweight and provide protection and style for wearers with any face shape.
These mens prescription glasses are bestsellers for good reasons. All of these brands of stylish glasses for men are known to make comfortable and durable frames. Based on the style you choose, you can order sunglasses along with a prescription lens insert or customize the lenses of sunglasses.