If you haven't been following the fashion news lately, let us break it to you. 2017 is going to be the year of Nerd Chics. All the famous brands including Gucci have made sure of that by introducing their line-up of supercool nerd chic clothing and accessories this season. Yes, be ready to see a lot of colorful cardigans, woolen socks, kitten heels, kitten motives, kitten patterns, and everything you wished you could wear outside your own bedroom. Most importantly, be ready for uber-cool prescription glasses everywhere.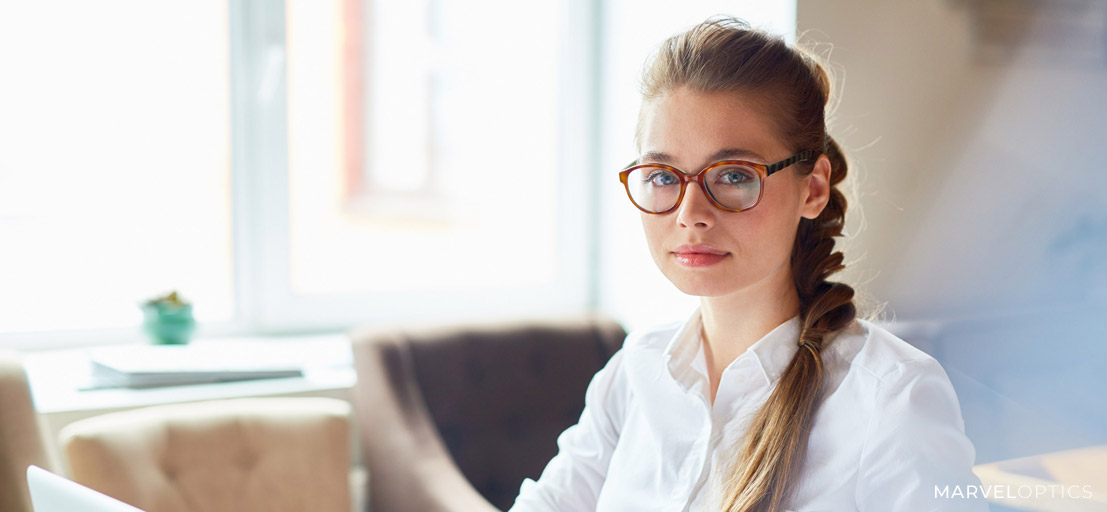 We are loving it because it is the kind of fashion everyone can actually follow. Whether you are up for following trends or not, you can't help but drench yourself in the colorful trend. With the widest range of cheap prescription glasses online, we are here to help you find the perfect pair to go with the whole look.
Get Your Geek On With Cassius
If you want to keep it old-school nerdy, then we suggest going for prescription eyeglasses that aren't as bright as you see on the runways these days. Cassius is a perfect blend of that classy geek look with a modern twist. Instead of the plain old black hinges, it features wooden textured ones that make it a true attention grabber. It is a unisex frame and will look equally amazing on men.
Discover the Lighter Side with Hemlock
For those who think darker colors are too boring or not bright enough to match the modern day nerd chic look, we have the brightest of the lot for you. Hemlock is one of our discount prescription glasses online that we are extremely proud to introduce. The wayfarer shape is one that complements all types of faces and features, and you can rock this frame with the boldest of lip colors.
Channel Your Inner Wizard with Bradshaw
2016 brought plenty of good news for the geeks and nerds alike. For Potterheads, it was the year their favorite wizard made an exclusive return with the cursed child. Don't be surprised if you see a lot of people sporting round glasses. And if you want to join in the fanatics, Bradshaw is the perfect pair of discount glasses for you this year.
As we said, the nerd chic fashion this time is filled with a lot of colors and much sleeker cuts. Denham Springs is a pair of online prescription glasses that perfectly fit that definition. The color is neither to bright nor boring. In fact, it will go smoothly with almost any type of makeup you choose to put on. The evergreen wayfarer shape is what adds to the appeal and make it a perfect pair of cheap glasses for everyone.
So, which one of our cheap eyeglasses online would you go for. You can browse through hundreds of other shapes and style and buy prescription glasses online with Marvel Optics.