Social Media is at its Golden age where people who are addicted to Facebook or Twitter spend extensive hours in front of the computer screen or are always looking at their cell phones. It would be no wonder that the constant texting, chatting or posting would likely lead to bad vision. And the addictive Social Media Trends are not showing signs of slowing down and the followers just keep on coming.
But Social Media is not the only one to blame for poor eyesight. There might be inherent or genetic factors that contribute to a person's vision. However, in a world of "selfies" the much needed eyeglasses is not considered a fashionable statement. Nobody would want to look goofy or nerdy in public, even if it means walking around as blind as a bat.
But like social media, eyeglasses have trends. You can choose a trend that fit your needs and lifestyle. You just need to find the right frame shapes and colors that suit your face and complexion and you can start your own fashion trend. To help you decide, here are the top 5 trends in eyeglass fashion to watch out for ::
1.     Taking it back to the 70's
The old, round and bubbly frames have become the latest trend once again. Rounded frames give your face a lot of elegance and beautifully define all the right points. The rounded rims look great on both men and women so that should be the least of your worries! The entirely round spectacles that made a quick comeback and became the trendiest eyeglasses of 2013 and 2014 might once again, prove to be the trendiest frames in 2015 as well. It would be like partying with John Lennon and the name shows it too!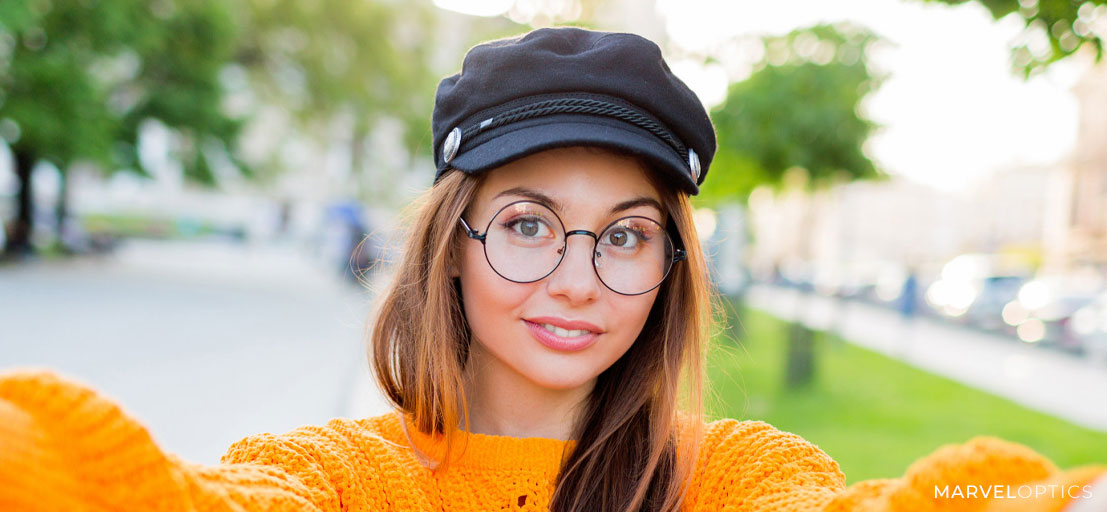 2.     Humorous is the New Sexy
Basically, anything that is funny and humorous is unforgettable. ,. These frames look great on both men and women, and help you set a trend of your own. The best part about these frames is that no matter how funky you play it, it always looks great and everyone will surely remember you!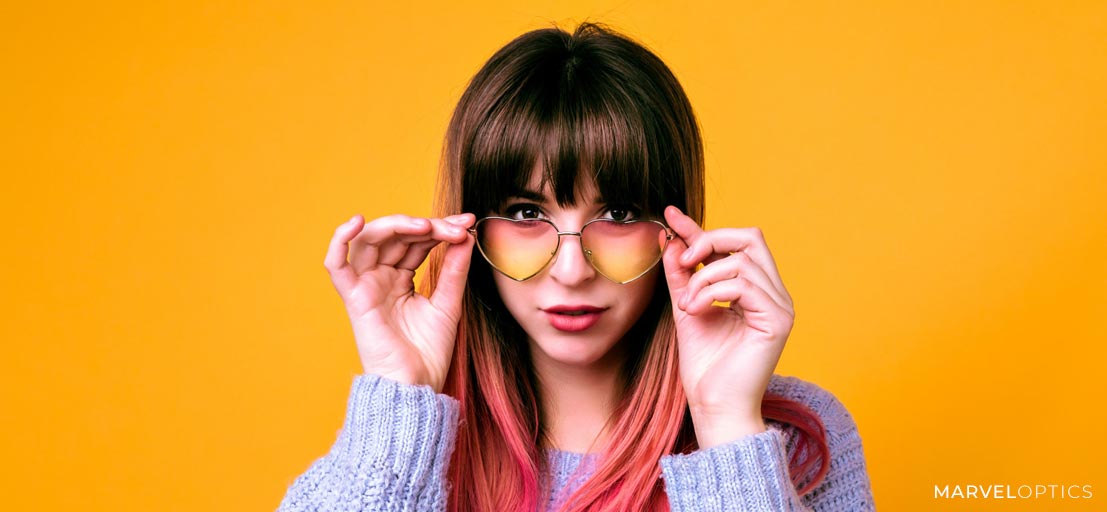 3.     Naturally Sophisticated
Eyeglass frames that are crafted out of natural items such as, wood, titanium memory,  etc., help you get the most attractive look in addition to complimenting just about any frame outline and face shape. The natural look has barely gone out of style since it was first introduced, and continues to dominate eyeglass trends this year too.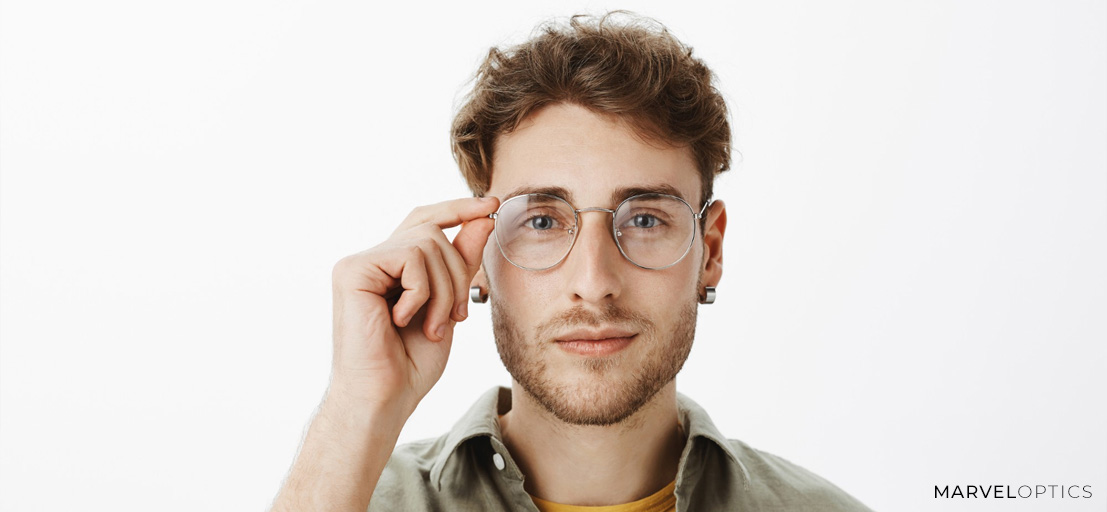 4.
The year 2014 did not embrace the tinted lenses that well, but the year 2015 has promised to shine bright light over all the ignored trends of last year. You can opt for a sexy frame such as the cat-eye shaped frame with a colored lens of your choice or you can get your nerd-chic on with a more square or rectangular frame and add colored lens to add a little funk at the same time.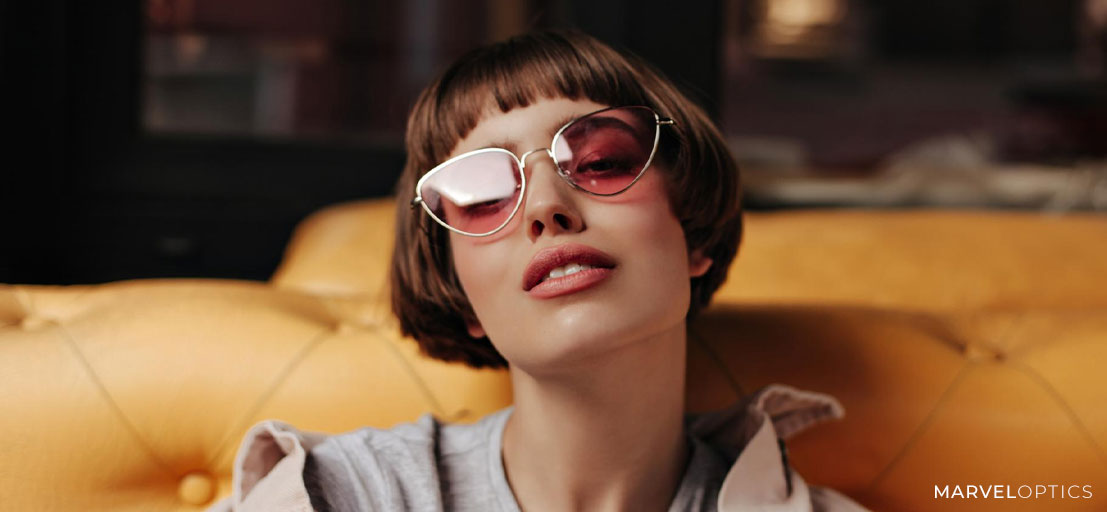 5.     Retro & Funky
Whether you're setting trends or following them, it should not make much of a difference. What really matters is that you wear the kind of style that would suit your face more than anything else. woman wearing tinted lens have always been an all time favorite no matter how old or young you are. You can either choose to stay within bounds and confine yourself to dull colored eyeglasses, or you can opt for funky and brighter colors that compliment your face fully, the choice is yours.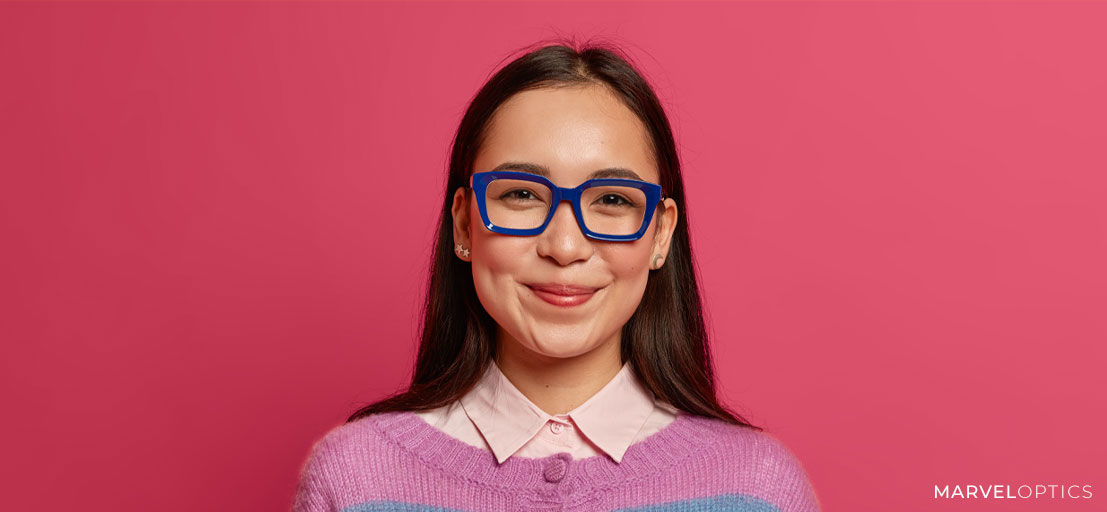 Wearing eyeglasses should not be considered as a social death sentence. Instead, you can treat it as a new fashion accessory to your everyday wardrobe. With a lot of eyeglass trends and styles coming out, it should not be that difficult to find a frame that suits you. If you are looking for a trustworthy eyeglass retailer who has the trendiest frames available, visit Marvel Optics.