Are you planning to buy yourself a new pair of sunglasses or cheap prescription glasses but don't know where to start from? Here's a guide to everything that you need to know about sunglasses and cheap prescription glasses.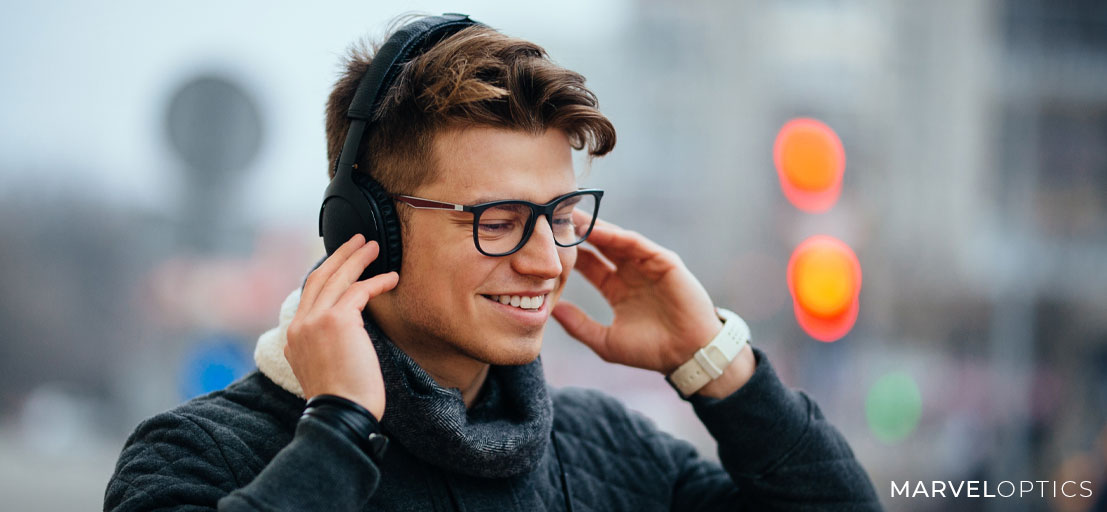 Types of Sunglasses
Aviator

The aviators have a thick metal frame, mostly in dark colors along with smoked or reflective lenses. The aviator has large lenses so as to block out the sun from all sides. Check out our best selling aviator frame: PAMPA
Browline

The top frame of the browline glasses is thick and runs across your browline while the bottom half of the lens has extra-thin rims. Check out our BOYDELL frames.
Retrosquare

The retrosquare has a box-like shape with very thick frames and is available in a number of colors and prints. These frames can be sported by both men and women. Take a look at our CONNELLYS frames
Round sunglasses

The lens of round sunglasses are always the same shape but the frames can be large or small, of plastic or metal, as well as being thick or skinny. It's best to experiment and try on a few pairs before making your final choice. Why don't you try our  FARR WEST frames?
Sports sunglasses

Sports glasses have thin lenses that taper at the temples. They come with polarized lenses so as to fight the glare and increase your visibility while on the field.
Cat eye

The cat eye sunglasses have upswept angles to make them look cat-like. The retro frames of the cat eye sunglasses give the sunglasses a classy look. These glasses suit women the most.  Check out our best selling Cat Eye sunglasses: GOODYEAR
Types of Prescription Eye Glasses
Women Eyeglasses
Women's cheap prescription glasses are available in different shapes and sizes but the most trending these days are the cat-eye shapes. Other popular options include angular patterns and shapes with swirls. According to the latest trends, women's frames are mostly thick and chunky.  Our new models include this angular, funky frame NORTHGLENN-BLACK
Men's Eyeglasses
The latest styles in men's cheap prescription glasses include patterns in translucent backgrounds and frames with designer logos. These days, most frames for men are not too thick and are a bit on the delicate side. This tortoise colored frames is a great fashion piece: Hickory-Brown
Unisex Eyeglasses
Unisex eyeglasses are meant for both men and women and mostly include a collection of rimless frames that are equally well suited for both genders. Half Rim frames have a very classy and delicate look. Check out ZANE-BROWN
Children's eyeglasses
Children's eyeglasses tend to look quite like the glasses that are worn by adults but are actually available in a greater variety of colors and designs. Additionally, children's glasses are more durable so that parents do not have to replace them repeatedly after breakage. Our new kid's frames have fun designs and comes in other playful colors like this blue frame, WATERVLIET-BLUE
Marvel Optics provides you with a wide range of choices when it comes to eyewear. They provide you with cheap prescription glasses and the trendiest cheap prescription sunglasses in town.