In recent times, there are now many amazing shapes available for women's eyeglasses. Online cheap eyeglasses can be easily purchased in a versatile range of shapes and sizes. Let's take a look at the different shapes of eyeglasses for women and certain important considerations for selecting the most appropriate eyeglass shape.
Firstly, while selecting an eyeglass shape, the following points must be considered:
The eyewear shape must compliment your best facial feature; such as a pointed nose, or large eyes.
The shape of the frame must contrast with the shape of your face.
The size of the frame must be in line with your facial size.
Different eyeglasses available for women are aviator, rectangle, oval, shield, wayfarer, and cat-eye shaped eyeglasses.

The aviator eyeglasses have become extremely popular among the masses since early 2000s. These glasses possess large frames which drop down and considerably flare out to the sides. They are also called pilot eyeglasses and they possess thin metal frames which have an extra bar going straight across the top of the nasal bone, connecting both lenses.
The aviator eyeglasses best suit small faces with round, oval or diamond shapes.

Rectangular eyeglasses are available in half-rim, full-rim and rimless frames and they best suit oblong and square shaped faces.
An oblong face is considerably longer than wide, along with a long nose and a straight cheek line. In order to make it look more balanced and short, such frames should be used which possess great width. Additionally, rectangular glasses with decorative temples can also be used in order to add more width to the face.
Square faces have a broad forehead and strong jaw line. Also, these faces have length and width in almost similar proportions. Such faces look more attractive if they're made to look longer. Hence, rectangular eyeglasses with narrow frame styles and narrow ovals best suit square faces as they soften the angles which make the face look longer.

Oval eyeglasses best suit oval and round faces. An oval face has well-balanced proportions. Hence, an oval eyeglass suits it the most as it complements the natural shape of the face. Also, walnut-shaped frames suit such faces as they're neither too narrow nor too deep.
Meanwhile, a round face possesses curve lines with its length and width in almost similar proportions, with no sharp angles. Such faces can be made to look longer and thinner, with narrow and angular eyeglass frames. Also, frames which are wider rather than deeper complement such faces.

Shield eyeglasses are wide at the top and considerably smaller at the bottom. They are called shield eyeglasses because the lenses have resemblance to a shield. Shield eyeglasses best suit round and oval faces in order to make them look well-proportioned.

These glasses possess lenses which flare out at the temple and they are often provided with an adornment like a design or jewel. Cat eyeglasses best suit round and diamond faces.
Diamond faces are quite narrow from the eye line to the jaw line, along with broad and high cheekbones. It's a rare face. In order to soften the cheekbones and highlight the eyes, cat eyeglasses or oval eye glasses should be used, which have significant brow lines or detailing.

These eyeglasses are characterized by thick plastic frames and enlarged lenses. These eyeglasses give a 'nerdy' appeal to a person while making them look unique and classy.
Marveloptics.com is the number one online prescription eyeglass store which possesses the best variety of shapes for men's, women's, and children's eyeglasses at highly discounted prices.
---
Best Women's Prescription Glasses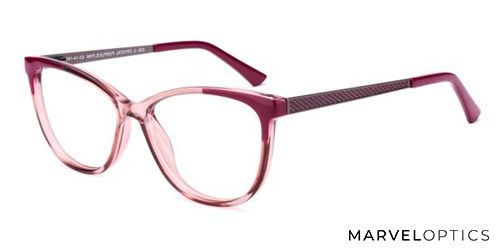 You don't need to sacrifice style when it comes to quality womens prescription safety glasses. The Katelyn is a model that was made to be as durable as it is appealing. The classic style of the frames are reminiscent of the vintage cat eyeglasses look. Available in bold colors, these are an ideal fit for any woman who wishes to show off her personality through her eyewear. The full-rim plastic frames are tough and will not break easily. If you're looking to be fashionable with your approach to eyewear, the Katelyn might be worth your while.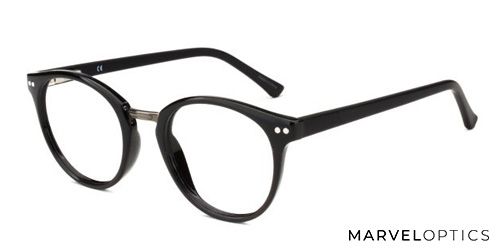 Not everyone wants a flashy or showy pair of glasses. Still, that doesn't mean you're looking for something bland. The Lividicious is designed to feature only a hint of color, allowing for an elegant look that appeals to the sensibilities of those who like to keep things simple. Featuring plastic frames, these glasses are a good fit if you tend to live an active lifestyle or enjoy engaging with physical activities like playing sports on a regular basis. The general look also makes them perfect for professional settings and intimate environments.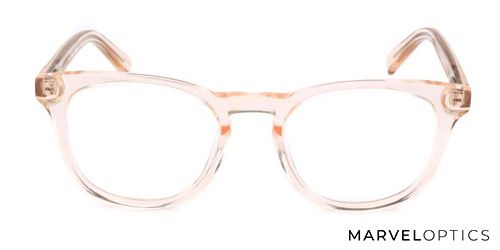 Working outdoors for long stretches of time can be an important factor to consider when selecting your new glasses. Temperature shifts can create problems with untreated lenses, allowing condensation to collect and obscuring your ability to see. The Wahiawa addresses this problem by featuring a design that is resistant to both high and low temperatures. The metal frames also make the Wahiawa a great pick for those who work in high-risk environments. The durability of the frames helps to reduce the odds of damage in the event of an impact.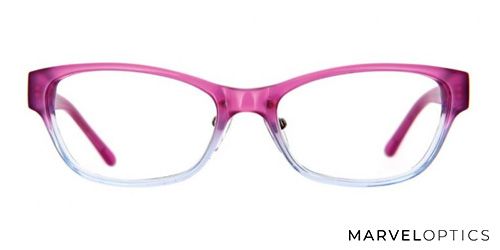 When you work in an industrial environment or any space with large, complicated equipment, you absolutely want to prioritize safety when selecting your eyewear. The Hudson DesignGard Series DG-10 has an ANSI Z87.1 designation. This means that the glasses have been tested in accordance with the strict standards of the American National Standards Institute. The lenses will not shatter in the event of a sudden impact and the frames will stay in shape regardless of how much of a daily beating they take. The lenses also feature anti-fog and scratch-resistant coating.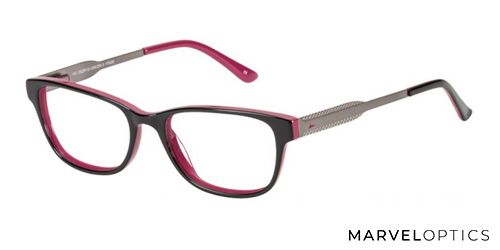 Another trusted option when it comes to safety is the OnGuard ELITE 619. The slick and modern design of the frames make them a perfect contemporary style for women and men alike. Available in several colors, the ELITE 619 also features i-Shield technology to offer frame style integrity and overall safety. If you're looking for womens prescription glasses for work, this model meets both ANSI Z87.1 and CSA Z94.3 standards. A versatile option that is perfect for work, play, hanging around the house, or engaging in your favorite physical activities.