Protecting your eyes is vital when you plan on spending time outside. In order for you to achieve this, you need to put thought behind the sunglasses you purchase. Not all glasses are created equally, and there are many options on the market that fall short when it comes to providing UV protection. This is why it is always best to go with a trusted name in the industry. Guess sunglasses offer the enhanced protection and modern style that consumers require. Look at these top designs and find the fit that suits your sensibilities.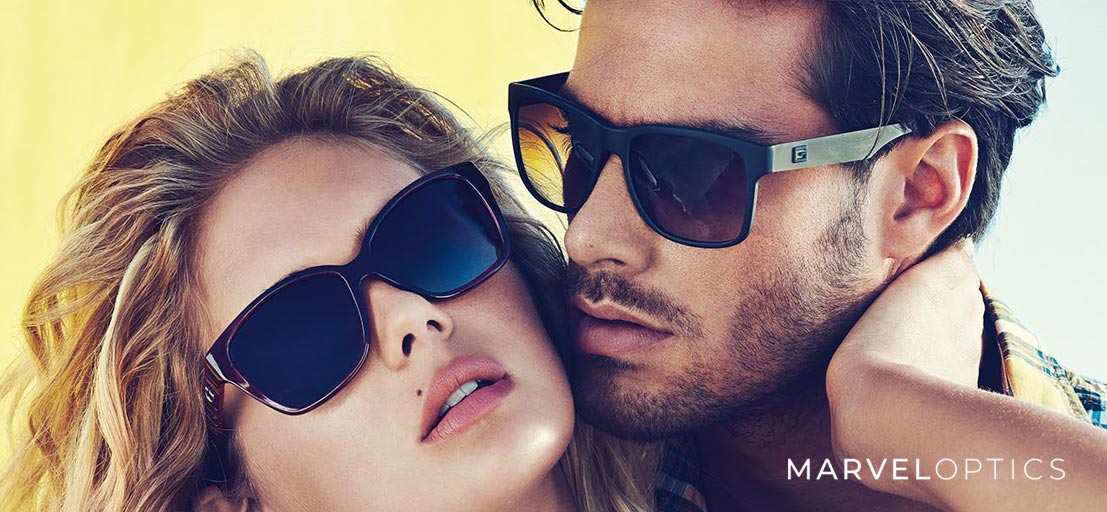 GU7783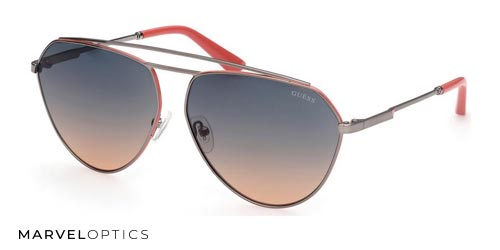 Research has pointed out that consistent exposure to UV rays can be damaging to the eyes. Issues that can originate from this cause include cataracts and macular degeneration. In order to reduce the odds of these conditions developing, you need to focus on buying glasses that provide ample protection. The GU7783 is an option that will help you stay shielded from the sun no matter where your day takes you. A perfect fit for those who want to stay safe and look their best at the same time.
GU7747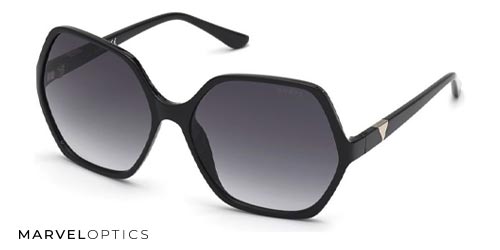 Though protection is definitely one of the top qualities you want to focus on when reviewing your options with prescription Guess sunglasses, you should also take a few other factors into consideration. For individuals who like to express themselves through their accessories, you may wish to look over styles that reflect your own tastes. The GU7747 offers a lot in the design department, boasting a look that is slick and modern. Plus, the glasses still provide more than enough protection against the impact of UV-A and UV-B rays.
GU7721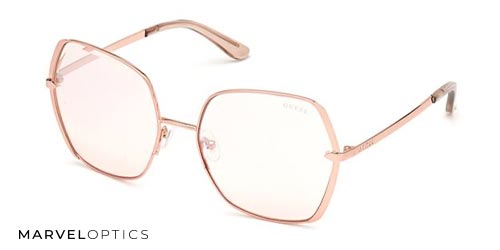 Picking the perfect glasses comes down to thinking about what your daily routine looks like. For athletic individuals, it can be wise to take a look at eyewear that is meant to meet the challenges of your lifestyle. When you're playing sports, you can't rely on any old glasses to keep you shielded from the sun. Thankfully the GU7721 is a great fit for sporty types. With these glasses protecting you while you're on the sidelines, you can trust that you'll capture everything happening in the game with perfect clarity.
GU7719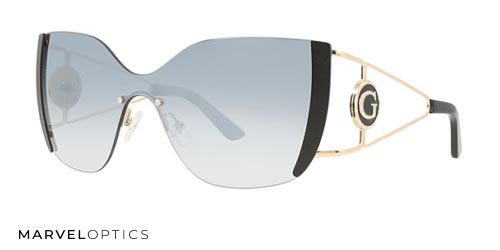 For anyone who wants a truly unique look with their glasses, the GU7719 could be the perfect fit. This is often considered one of the best Guess sunglasses because it boasts a design that immediately attracts interest. From the gentle curves of the lenses to the minimalist style of the frames, this is a great fit for those who want to make sure they always look sharp while staying safe from UV damage.
GU7686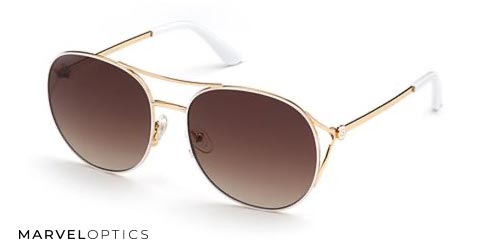 Comfort is another feature to keep in mind when you are weighing out different styles of sunglasses. A design like the GU7686 is an excellent fit in this regard. The glasses have been crafted to ensure that the wearer does not experience any irritation after wearing the sunglasses for long durations. If you rely on prescription lenses to see clearly, then you may find that an option like the GU7686 helps your vision without producing sensations of discomfort throughout the day.

FAQs
Where Can I Buy New Guess Sunglasses?
Once you've reviewed the top options for Guess sunglasses, you might be ready to take your journey to the next level. Give yourself a moment to peruse the selection at Marvel Optics and invest in a pair of sunglasses that keep you safe and help you look your best.
How Often Should Sunglasses Be Replaced?
According to experts, sunglasses will usually need to be replaced every few years. This number will vary based on a number of factors including how often you wear the glasses, how much wear and tear they've experienced, and the accuracy of the prescription.
What Are Polarized Lenses?
If you are someone who spends a lot of time near water, glass, or snow, you may wish to explore sunglasses with polarized lenses. This treatment reduces the glare caused by indirect sunlight bouncing off reflective surfaces, improving your ability to see. Learn more about polarization to gain insight into the option.
What Qualities Matter Most When Buying Sunglasses?
If you want to buy sunglasses that exceed your expectations, you want to focus on UV protection and durability. The glasses are meant to be protective, so these are the qualities that will help you feel the most confident in your investment. You may also want to think about comfort and style to narrow your selection.
How Can I Find Glasses That Fit My Face?
Some professionals in the world of eyewear suggest selecting frames that are the opposite shape as the natural curves of your face. If you have squared features, rounded edges on frames will complement your face in the most flattering manner. This is not a hard-and-fast rule, however, so feel free to explore a range of designs.
There are many different factors to consider when you need new eyewear. Take time to peruse the selection of Guess sunglasses at Marvel Optics and find a pair that shields you from the damaging rays of the sun.