Few brands offer the same instant appeal that a pair of Wiley X glasses can give to wearers. Indeed, whether you're wearing a pair of Wiley X sunglasses as you enjoy an outdoor bike trek or rocking your Wiley X safety glasses on the job site, you know that your frames are there to stay. No other brand matches the level of cool and security that comes with Wiley X. There are plenty of Wiley X polarized sunglasses to choose from, and we've selected the following five as some of the very best.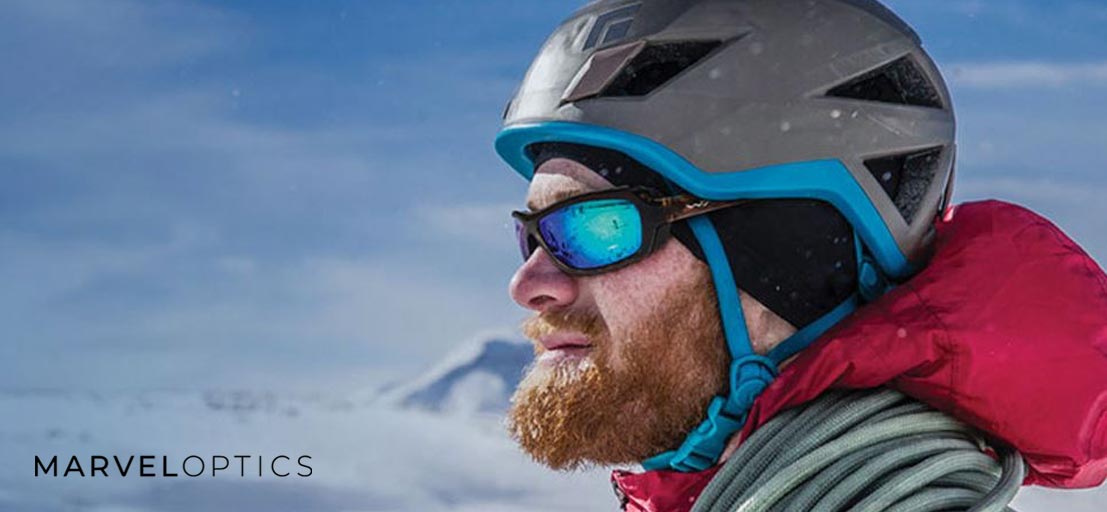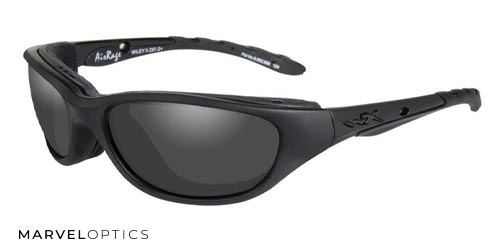 The Wiley X Airrage frames offer the quintessential Wiley X appeal — a sleek silhouette, glossy metallic lenses, and a lightweight construction that make them perfect for all-day-long wear. Whether you're biking, driving, fishing, or golfing, these shades will shield your eyes from invasive UV rays and make you look great while doing so. These are just some of the many Wiley X sunglasses you can choose from, but they're a classic selection for good reason.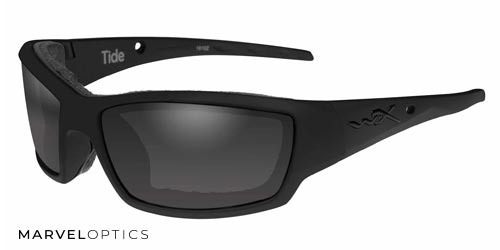 If you favor a more rectangular shape, the Wiley X Tide sunglasses may be the pair for you. Designed with long drives in mind, they're ideal for nearly any outdoor activity. The best part is that these Wiley X prescription sunglasses are compatible with a wide range of prescriptions, including single vision prescriptions, bifocals, and progressive prescriptions, too.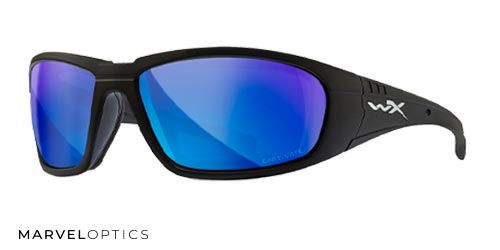 If you're commonly known as the boss, the Wiley X Boss sunglasses are for you — and if you haven't yet earned that title, these glasses may grant it. As part of the special Wiley X Climate Control collection, these shades exemplify excellence in eyewear. The stylishly sleek frames feature a cool matte black finish, and the lenses are a smokey grey that's just as stylish as they are sunlight-resistant. Perhaps the best feature, though, is the removable face cavity seal that offers practically impenetrable protection to your eyes.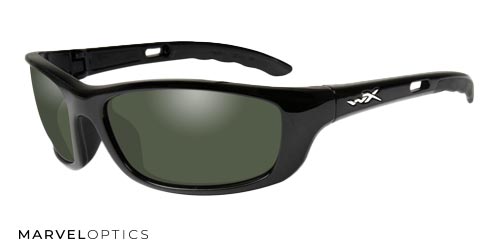 Nothing says style like the Wiley X P-17 shades. These exceptionally lightweight Wiley X prescription sunglasses are some of the most popular frames made by the brand, and it's easy to see why. They're part of the Active Lifestyle collection, and they're ANSI Z87.1 rated, too, making them the ideal choice for any sports or other outdoor activities you might partake in. You can even have these frames fitted with your prescription so that you can see clearly even when you're in the sun.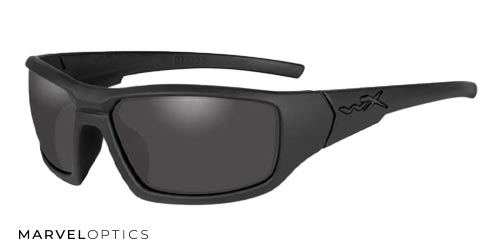 The name of the Wiley X Censor tellingly alludes to the sense of secrecy that these shades portray. The scratch-resistant lenses are coated in a dark metallic smoke grey, lending an air of anonymity to anybody who wears them. Men and women alike will love the look of these Wiley X polarized sunglasses. The rectangular wraparound frames ensure that eyes are protected from sunlight that can come from any direction.