Adidas is one of the most well-known athletics and fashion brands in the world. In addition to shoes and clothes, they make excellent eyewear. Marvel Optics has a great selection for you to explore. The following are five of the best Adidas glasses on the market.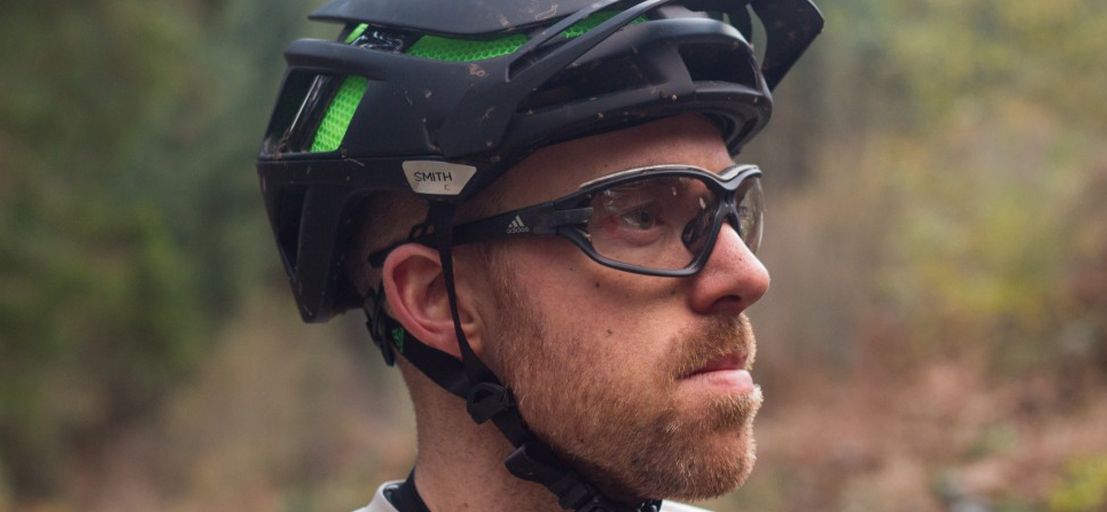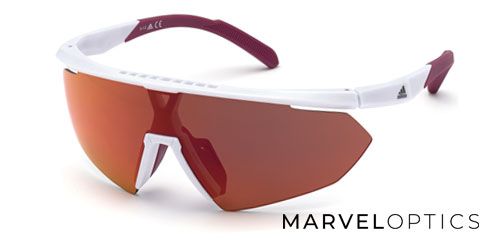 These wraparound sunglasses feature a semi-rimless design. This creates a perfect athletic look for anyone who is ready for some serious physical activity. They are perfect for running, biking, tennis, volleyball, baseball and similar sports. The SP0015 have an eye-catching design that will help you stand out on the track, field or trail. Choose from several color options including gray/smoke, black/smoke, black/mirror and white/mirror.
Adidas SP0012 Sunglasses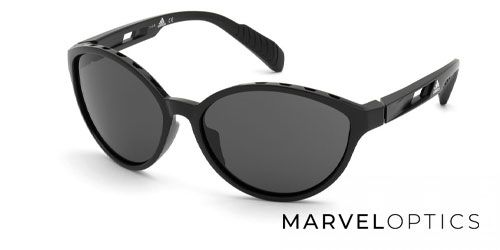 These full-rimmed, cat eye glasses are a popular choice for women's sunglasses. They feature a lightweight design and adjustable nose pads for extra comfort. You can use these sunglasses for almost any outdoor activity and get excellent protection from the sun's rays. Plus, they were designed for sports, so you can be confident that you'll get all-day performance. They are available in black/smoke, violet/smoke, crystal/brown mirror, shiny black/smoke, black/violet and brown/brown mirror.
Adidas SP0003 Sunglasses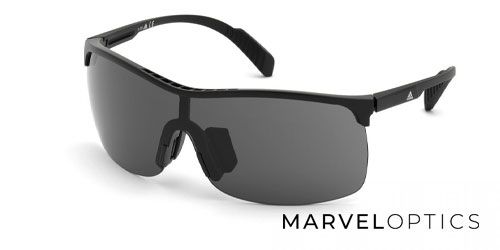 This is another pair of wraparound, semi-rimless sunglasses. They feature a slightly more subtle design compared to the SP0015, making them perfect for anyone who wants great athletic performance without such an in-your-face style. Again, they are well-designed for almost any physical activity you can think of. They are available in crystal/mirror orange to blue, black/smoke, violet/mirror violet, crystal/Bordeaux and shiny black/smoke.
Adidas OR5009 Eyeglasses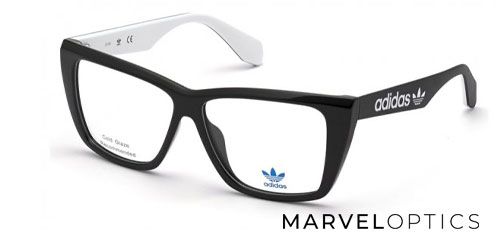 These rectangular, full-rimmed glasses are part of the Adidas Ophthalmic collection. Unlike the other items on this list, these are optical glasses. They are great for people who want Adidas prescription glasses or features such as blue-light filtering and UV protection. The OR5009 have some classic Adidas styling. Choose from several color options including gray, Havana, shiny black and matte black.
Adidas OR0021 Sunglasses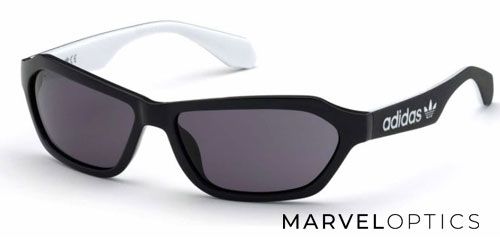 The OR0021 are rectangular, full-rimmed sunglasses in the Adidas Originals collection. They are great for both men and women with heart, oval or round faces. Consider these sunglasses if you want something that will fit activities such as driving, fishing or kayaking. They are also popular as general lifestyle sunglasses. They have a lightweight construction that makes them very comfortable to wear all day. You can choose from black/Bordeaux, black/smoke and violet/Bordeaux colors.
Order Your Adidas Eyewear Today
The above are five of the best Adidas glasses from Marvel Optics. Check out the rest of our collection of Adidas and other designer glasses today. We also carry a number of value brands. You can find the right glasses for you, no matter what your requirements may be. Also, you can customize your frames with prescription lenses and more. Get started and place your order.

FAQs
Where Can I Order Adidas Glasses?
You can order Adidas sunglasses and optical glasses from Marvel Optics. We carry a large selection of popular designer brands. Explore our catalog of Adidas and other premium brands to find the perfect pair of glasses for your needs today.
How Do I Order Adidas Prescription Glasses?
If you want a pair of Adidas eyeglasses or sunglasses with prescription lenses, find the frames you want and open the product page. There, you can select the "Prescription Lens" option followed by "Customize Lens." On the final customization stage, enter, upload or send your prescription information.
Are Adidas Sunglasses Polarized?
Yes, many Adidas sunglass products feature polarized lenses. This helps to block a large amount of UV rays from reaching your eyes. If you want to check whether a specific pair of glasses has this feature, check the product page.
Does Adidas Make Good Glasses?
Adidas is known for making high-quality products, this extends to their eyewear as well. The glasses are well-made, stylish and built to last. If you want to find a good-quality pair of sunglasses or optical glasses, consider checking out our Adidas collection.
Where Are Adidas Eyewear Made?
Adidas eyewear is made by the Marcolin Group, an Italian luxury products brand. Some items are made in Austria, some in Italy and others in Austria. Typically, they are well-made by experienced manufacturing teams. Many Adidas products have the country of origin noted on the packaging.