With just over 2,000 work-related eye injuries occurring each day, it is important for individuals in all manner of work environments to protect their eyes. For a majority of the injuries that occur, wearing a proper pair of safety glasses could have prevented the mishap. The Occupation Safety and Health Administration has a clear standard for proper eyewear, and this is based on the standards of eye protection released by the American National Standards Institute. When looking for a quality pair of eyewear, you have many options, but for the best prescription safety glasses online, turn to Marvel Optics.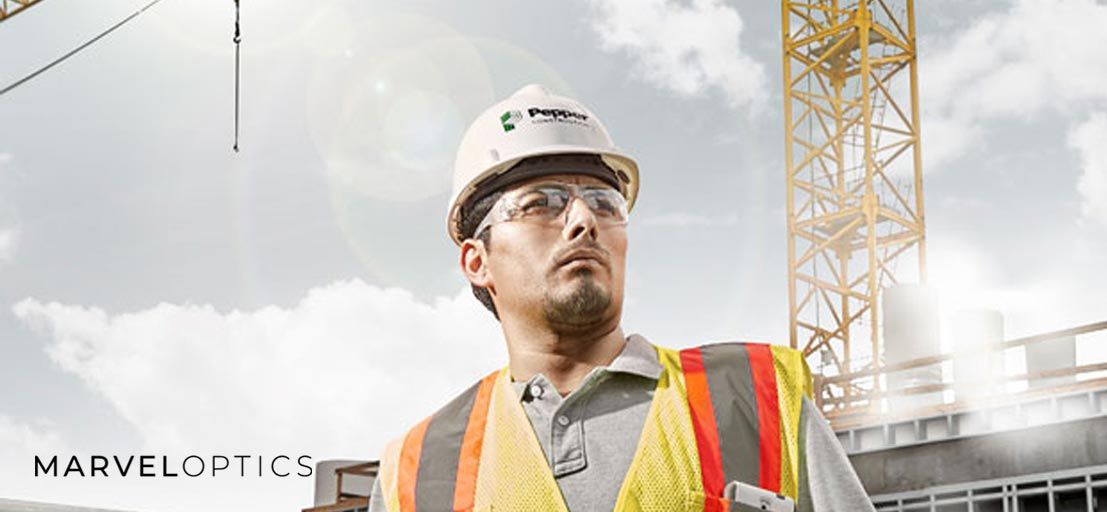 What You Need
You need confidence in your safety eyewear purchases to hold up the rigorous demands of your job, but it can be hard to find when shopping online. Fortunately, the standards released by the ANSI have clear criteria that must be met for eyewear to be deemed protective. Models of prescription safety glasses Z87 mean that the glasses are compliant with the  Z87 requirements and personalized with corrective prescription lenses. Compliance includes testing in the following areas:
Impact-rated or non-impact-rated with both lenses and frames
Exposure levels with chemicals and non-iodizing radiation
Physical coverage area
Ignition
Corrosion
With glasses that meet these requirements, the frame bears a marking indicating what protection is offered. For example. A Z87 basic impact or Z87+ marking on a frame is rated as a high-mass and high-velocity impact frame. Z87 prescription safety glasses have slightly different markings, but they must bear the manufacturer's logo or mark as well as the stamp of ANSI compliance.
What You Can Do
Rather than waste precious time moving from one website to another looking for safety glasses or giving yourself eye strain staring at thumbnail pictures to the marking of Z87, shop with Marvel Optics. You can search by price, popularity or style, and you can shop with confidence that the glasses will protect your eyes from chemical splashes or debris in the most comfortable, reliable way possible. These are just a few of our popular styles.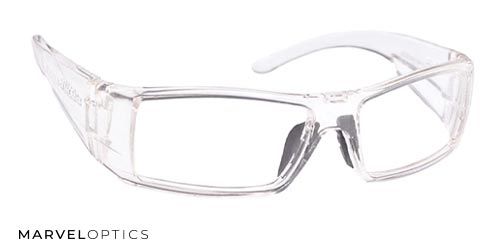 These are prescription safety glasses that can depend on for complete protection when the day gets long and the job gets strenuous. With a slight wrap design, thick temples and rectangular lenses, this par delivers superb protection without sacrificing comfort or clarity.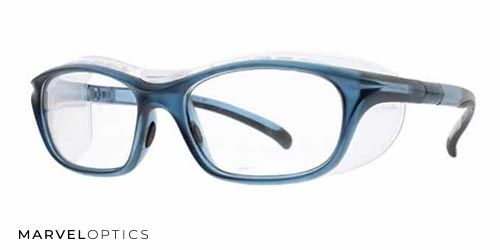 These safety glasses provide shatterproof lenses with scratch-resistant coating and maximum UV protection. The frames are oversized but gender-neutral, shielding the eyes from damaging dust, particles and flying debris.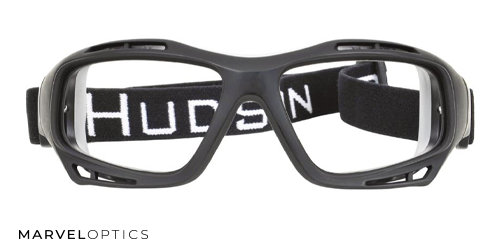 This pair of safety glasses has an elastic, adjustable headband making them comfortable and secure through your long day. The side shield has superior eye coverage, and the plastic frame is non-conductive.
You can easily find these pairs or more in our quality selection of safety glasses at Marvel Optics. Shop from prescription or standard pairs with confidence, knowing they are ANSI Z87 rated.

FAQs
Are All Prescription Safety Glasses Z87?
You must look at the individual pair being sold to see if it is marked with the ANSI stamp of approval to be Z87 rated. Marvel Optics only carries official brands clearly identifying the Z87 compliance.
Do Prescription Safety Glasses Need Special Frames?
There are some frames that are more conducive to certain prescriptions, but the product description will indicate what type of vision options are possible with a frame. Side shields and other features vary according to frame and not necessarily the prescription element.
How Often Do You Replace Prescription Safety Glasses?
Many optometrists recommend getting an eye exam each year to assess for any changes in vision. If changes have taken place, you may need to order a new pair to accommodate the prescription changes. You should also replace your glasses if there are signs of wear and tear or damage that would make them less safe.
Do Safety Glasses Need Side Shields?
Side shields may not be a requirement for your specific task, but safety glasses with side shields can more effectively protect the eyes from flying debris. It also adds more protection against UV rays.
Who Requires Safety Eyewear?
Your employer may require the use of protective eyewear for your job, but safety eyewear can be worn around the house. Yard work, construction projects and other tasks can be just as dangerous and damaging to your eyes as working in a machine shop or manufacturing plant.