Children spend a lot of time outdoors, and while you may be diligent about protecting their skin from sunburns with high SPF lotions, many parents forget about protecting their children's eyes. The sun releases harmful ultraviolet rays that can cause eye damage over time, even if you aren't staring straight into the sun. Adults often choose sunglasses for both comfort and aesthetics, and with the selection of kids polarized sunglasses at Marvel Optics, kids can look stylish while being fully protected from UV as well. These are some great protective sunglasses for kids.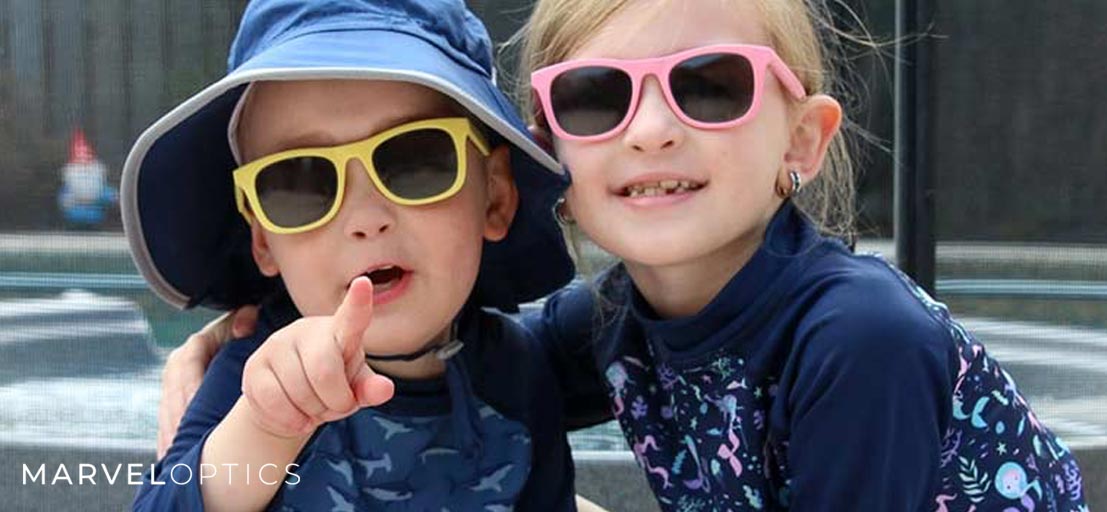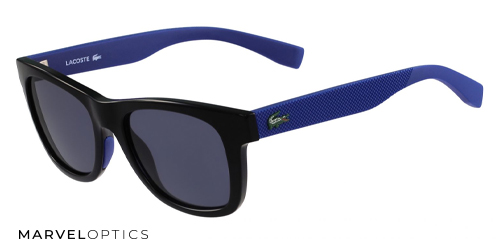 Lacoste capitalized on the iconic look of the L12.12 polo shirt for inspiration with the tween pair of polarized sunglasses. This pair has several frame color options, including matte black, olive, blue or black. The extra small frame shape is rectangular, making an ideal size and style for faces that are round, oval or heart-shaped. These are durable and lightweight, but provide polarized lenses with anti reflective, anti scratch, anti fog and anti dust protection.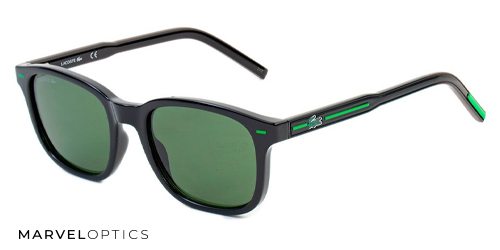 For those who prefer a classic look that pair perfectly with any outfit, this pair of sunglasses for Lacoste hits the mark. Kids can still add a bit of personality and color to the look as there are four colors to choose from with the frames: petrol, blue, black and red. These are a lightweight option for those who have a small head and wear rectangle-shaped glasses. These can be turned into kids prescription sunglasses with bifocal, single vision or progressive lenses, in addition to the included anti scratch, anti-reflective, anti fog and anti dust properties of the lenses.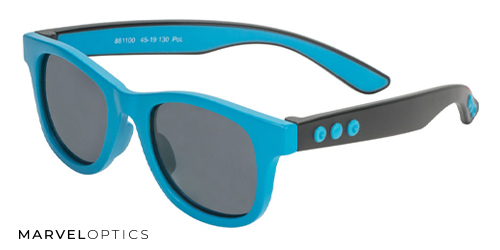 For a cute pair of sunglasses that doesn't sacrifice coverage or quality, this Dots option from Marvel Optics is a highly recommended pair of kids polarized sunglasses. These are gender-neutral, full-rim glasses made with lightweight nylon frames. Create a bold statement with the neon color choices of red, pink, blue or navy. Children with flatter nasal features will appreciate the unique bridge design. The glasses are held in place with specially designed curved temples. These fit well on an oval, round or heart-shaped faces.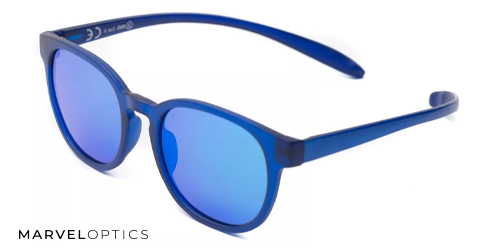 Perfect for the little one in your life, this pair of lightweight, nylon frame sunglasses are ideal for both boys and girls. Even though the frame is round, it's suited for a variety of face shapes. It comes in blue/sky blue or white lime, and it can be customized to a single vision, progressive or bifocal prescription. These uniquely fit small faces with flatter nasal features.
Shop for Kids Sunglasses
For a quality selection of kids polarized sunglasses, shop with Marvel Optics for kids glasses online. Find a pair that are anti scratch, anti fog and anti dust for the best protection for your child's eyes. Order your pair today.
FAQs
Do Polarized Sunglasses Give Kids Extra UV Protection?
Polarized lenses have nothing to do with ultraviolet protection. When lenses are polarized, an additional coating helps prevent eye strain by reducing light glare and shine off of certain surfaces. Polarized lenses help with more accurate vision in several environments, but particularly around water.
At what Age Should Kids Start Wearing Sunglasses?
As soon as a child reaches six months of age, it's important to start protecting their eyes from the sun's rays. While it is harder for kids to keep on sunglasses at young ages, you could also shield their eyes with a hat. However, many sunglasses made for kids are fitted with special straps or designed like goggles to hold the protection in place.
Is There a Time When Polarized Glasses Aren't a Good Idea?
There are some situations where polarized sunglasses wouldn't provide a benefit, although the majority of situations involved adult environments. These include when driving at night, when staring at LCD screens on a cell phone or car dashboard or when driving at night. Most kids won't be in these situations, although it's recommended that kids don't wear them if watching or using a digital device.
Do Polarized Lenses Need Special Cleaning?
It's common for sunglasses to get dirty, especially when worn by kids. Fingerprints and sweat are just a few of the things you will want to clean off the lenses. The manufacturer will have specific recommendations, but warm water and mild soap are generally enough to clean the glasses. Glasses shouldn't be submerged, as this could damage them.
Do Polarized Lenses Still Fog Up?
Lenses get foggy because of condensation. Differences in the temperature and any water vapor nearby can cause the water vapor to form a film on the lenses. Polarized lenses don't affect how often this happens. You will want to purchase lenses with an anti-fog coating to prevent it.